Germ Free Tiles for Your Dream Home
When planning to build your dream home, several factors need to be kept in mind so that your home completely reflects your personality. If you are a stickler for hygiene, sanitation, and cleanliness, check out germ-free floor tiles. It is an innovative product launched by the company to meet the demand of homeowners who love having their floors germ free.
High-Quality Germ Resistant Tiles
Kajaria, India's No.1 Tile Company has come up with a highly innovative product, the germ resistant tiles which are made using a special glaze. These tiles undergo a unique anti-microbial treatment that prevents and inhibits the growth of germs, bacteria , and fungus on the tiles. These tiles from the house of Kajaria are not only germ-free but anti-skid making it a perfectly suitable choice for schools, hospitals, homes, offices and many other commercial establishments. Installing these tiles ensures meeting the utmost standards of hygiene while enjoying them for a long time.
Manufacturing of Germ Tiles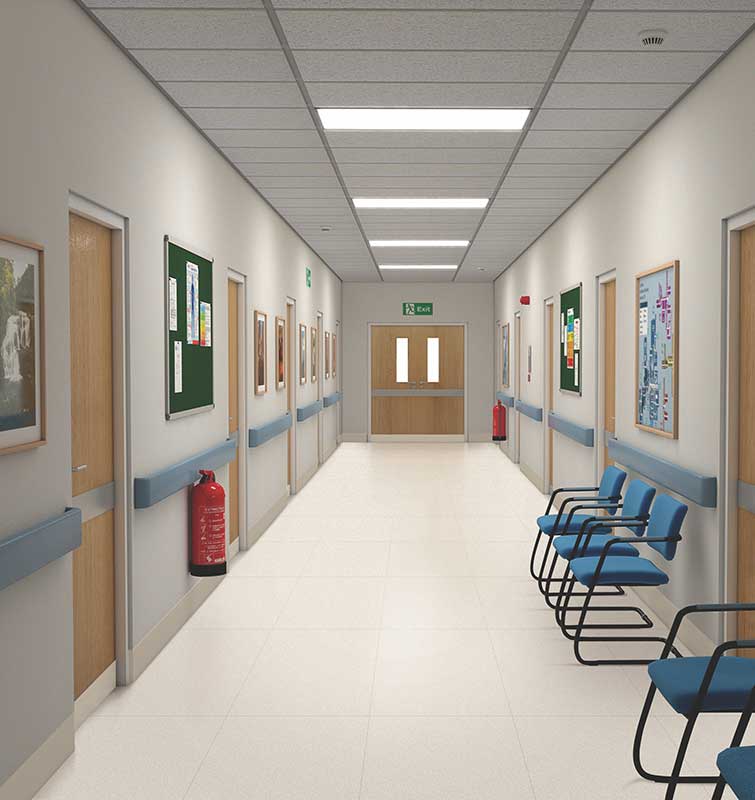 With our country experiencing six seasons all through the year, the chances of germ and bacteria growth increases. It results in uninhabitable conditions for the residents making them frequently fall sick and under the weather. The availability of germ-free tiles abates these worries and pave way for a healthier home and commercial spaces.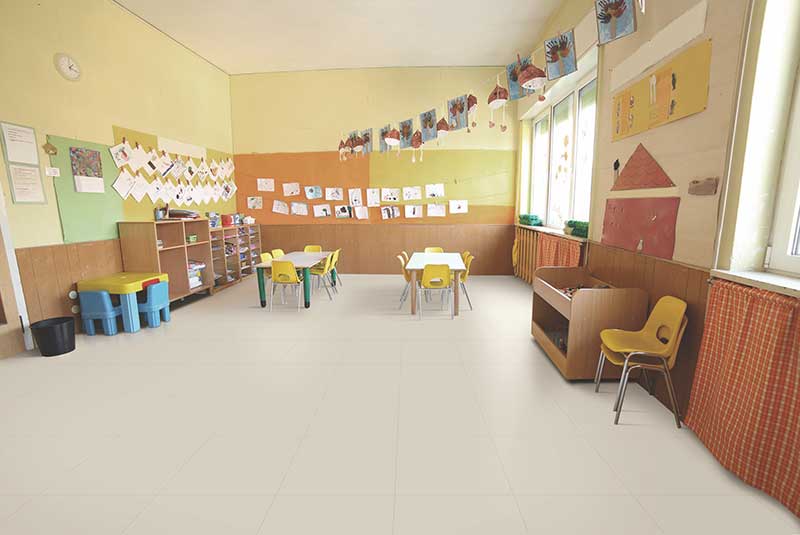 These tiles are produced using high-end technology that is known to kill more than 99 percent of germs and bacteria. One can imagine the safety of these tiles by the fact that it is safer than ceramic cookware used in kitchens to cook food. The specially formulated anti-microbial glaze work efficiently and inhibits the growth of fungus, bacteria, germ, and many other microbes. This is a highly durable glaze thus giving a healthier and germ-free existence . The glaze is made up of materials like magnesium, zinc, silver, and many other materials enhancing anti-fungal and anti-bacterial effectiveness.
According to the experts in the field, the nanoparticles in the glaze can sterilize more than 650 bacteria types. These particles when in contact with germs and bacteria adversely impact their cellular mechanism making its growth and multiplication impossible thus preventing odours, infection, sores, and itchiness.
An Ideal Tile Option for Various Spaces
Germ-free tiles are perfect options for commercial and residential spaces and help in keeping up and maintaining the highest standards of hygiene and cleanliness. People using these tiles can look forward to an improved quality of life with chances of diseases, infections, and falling sick reduced to a minimum. infections, and falling sick reduced to a minimum.