Tile Designs for Living Room
Amp Up the Look of Your Living Room With Stylish Tile Designs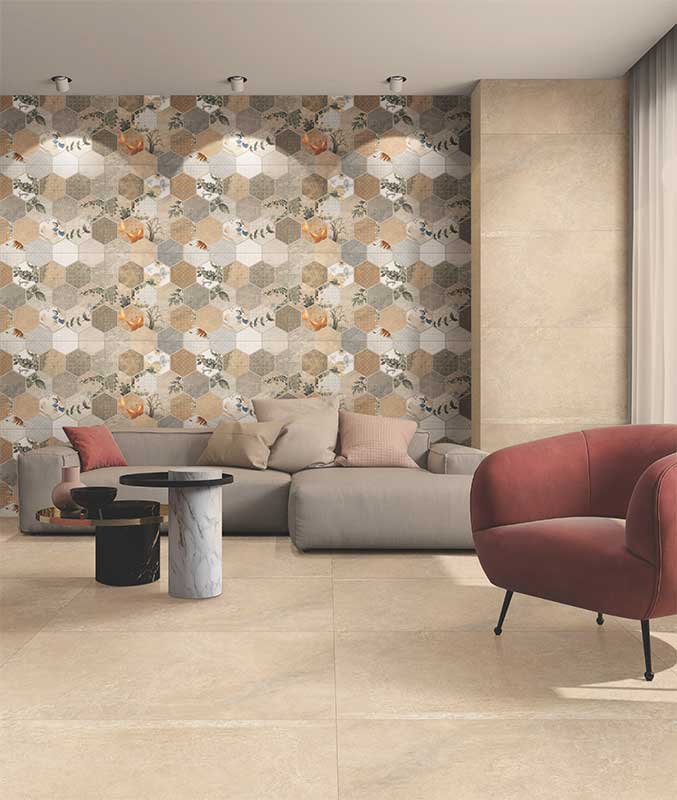 Are you looking to add a dash of unique personality to your living room? Choosing interesting and stylish tile designs for the living room is one of the most impactful ways to add splendour, grace, and elegance to this area. Tiles are the most durable, spectacular-looking, fashionable, and cost-effective floor and wall coverings. Kajaria brings you a comprehensive range of tile options that are perfectly suitable for your living room space.
Tile Designs For Living Room Area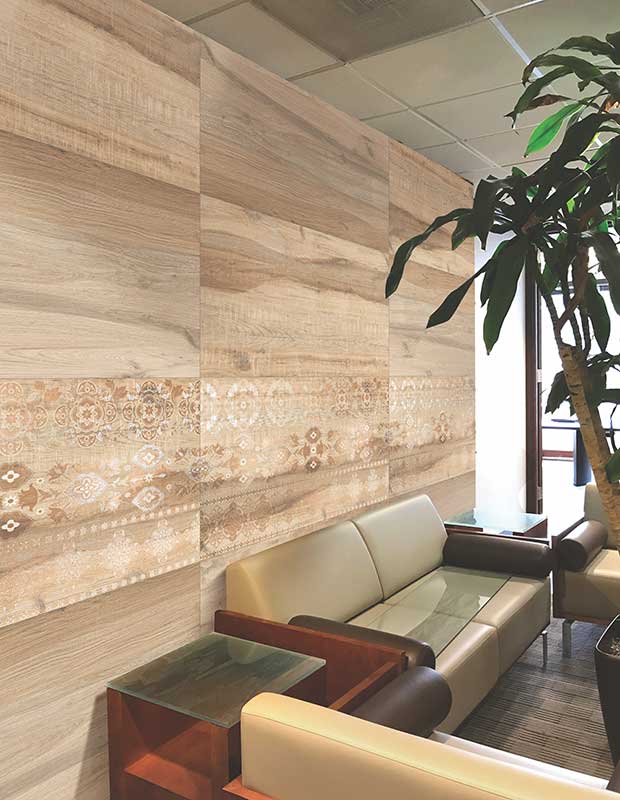 When you choose tiles as floor or wall covering, you invest in an easy to maintain and robust option that is perfect for high-traffic areas and is aesthetically pleasing. Thus, it is a sensible and preferred choice for many homeowners.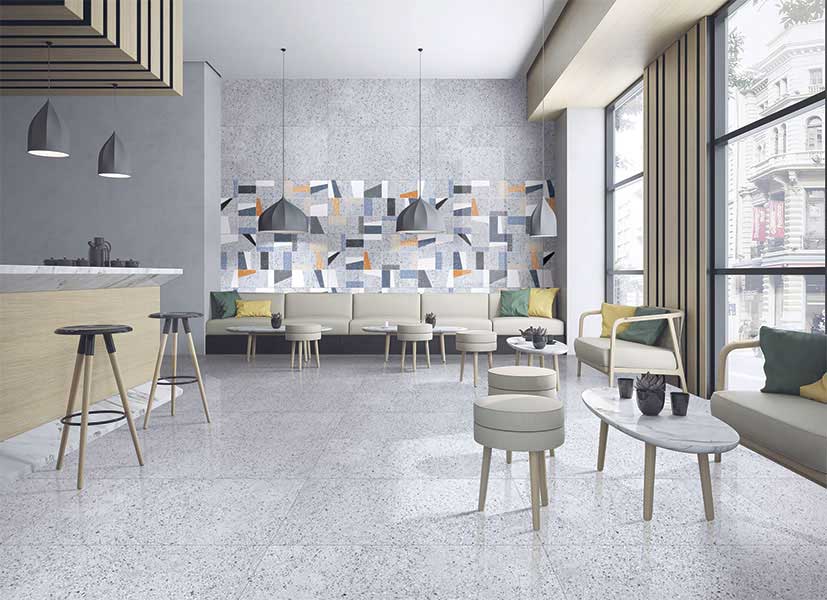 The biggest advantage of choosing tiles for your floor is this material's ability to mimic any look or feel that you want to showcase in this space. From lively patterns to a woodsy look, glamorous stone looks to geometrical patterns. You can select anything as per your choice, interest, overall décor theme, and budget. Same goes for the wall coverings. You can create a wall of your choice choosing any pattern.
Kajaria brings you endless options that shall keep you mesmerized and spoiled for choices. If you love experimenting with your home's look, you can make a bold statement by choosing a distinctive geometric pattern or a textured surface. Imagine the look and feel it will create and step up the area's décor aspect by several notches.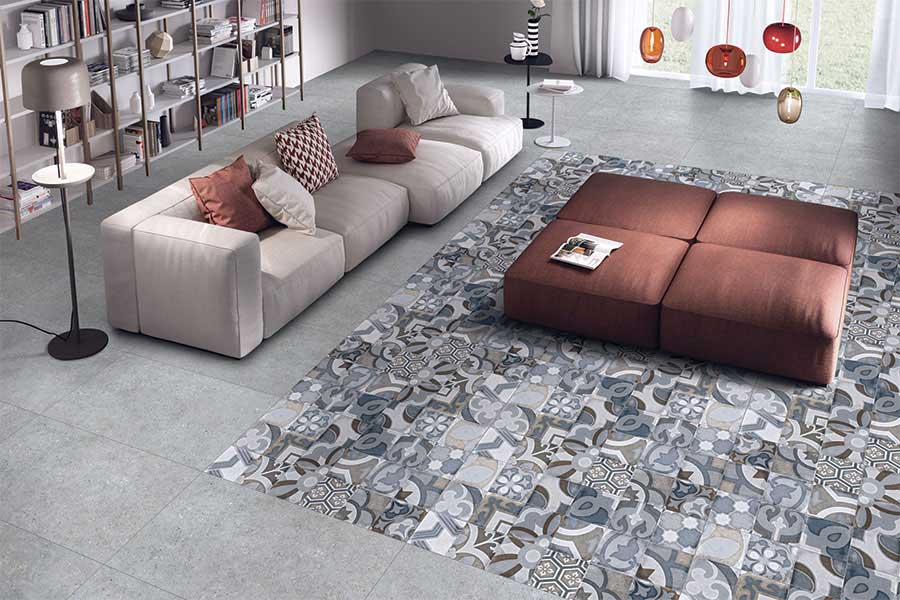 Our elegant and modern tile range brings a vivid and vibrant sense of style to your space. If your living room area is huge or blends into the dining room or the kitchen, break the floor space up using a framed area or a tiled rug conducive to this space's style. Do not hesitate to mix and match different materials, colours, and patterns in wall tiles to come up with a unique touch that reflects your personal energy and attributes and creates a seamless look.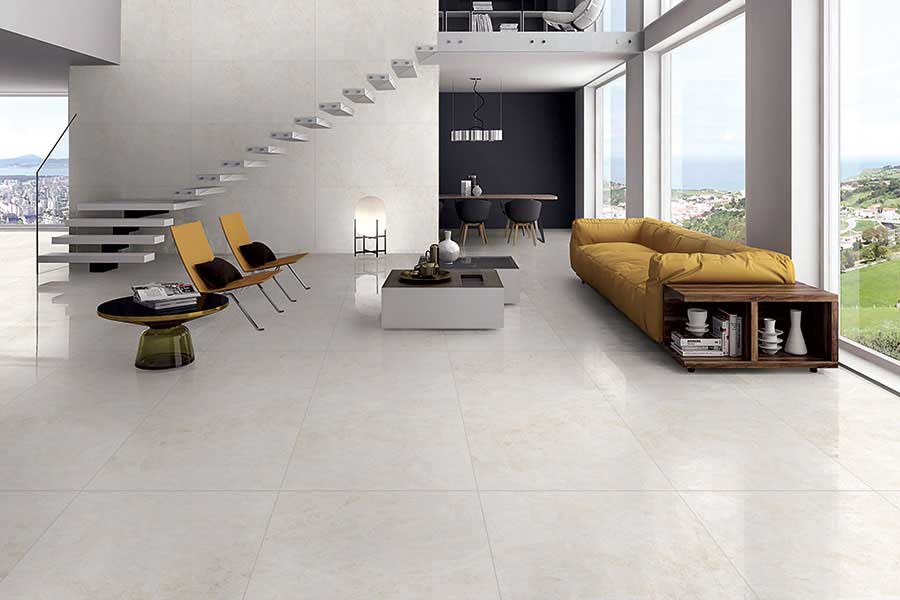 We use highly advanced tile manufacturing and printing techniques that have helped us bring more aesthetic options for you. You can choose any tile design for your living room area and ensure that it truly stands out. While choosing suitable tile designs, ensure that it creates a warm and welcoming space that help your guests relax, and conversations flow without feeling intimidated.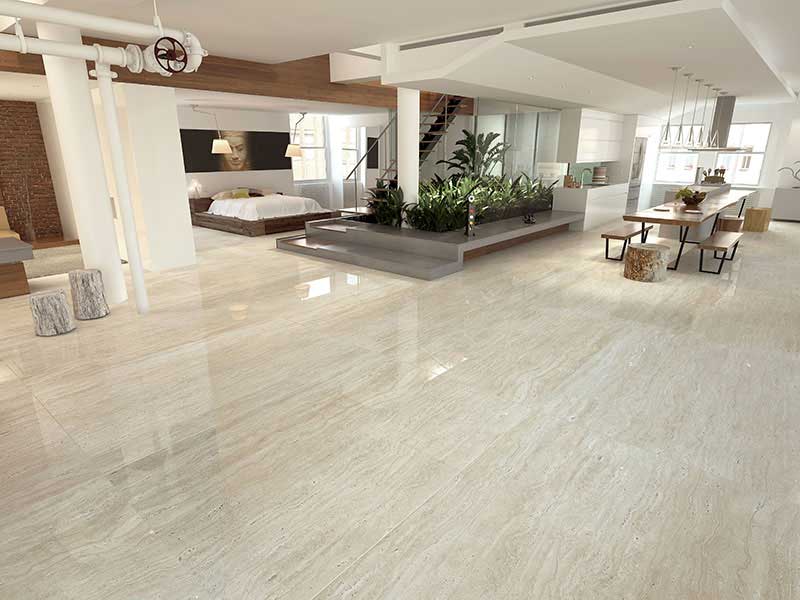 Let the appreciation and compliments flow when your guests visit you and are left spellbind with your amazing living room space. Visit your nearest Kajaria outlet today and check out our range of modern tile designs for living room space.