Tiles for Steps and Risers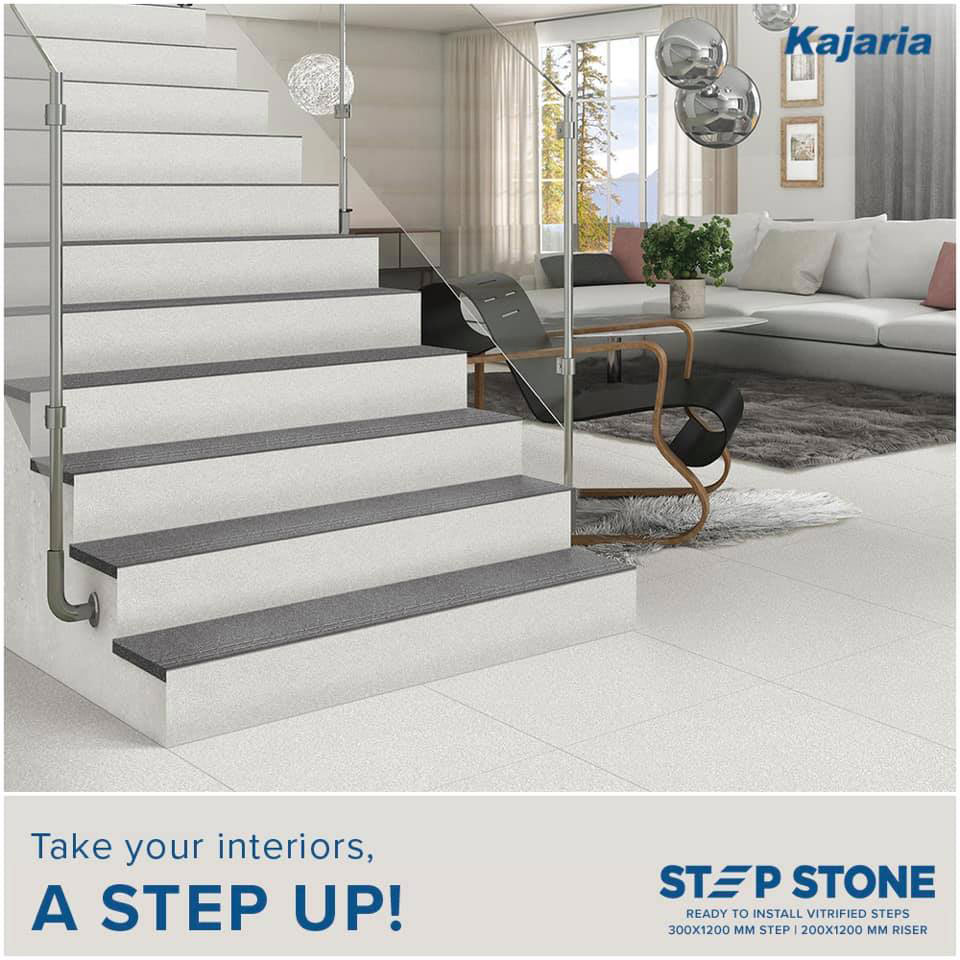 Kajaria brings an attractive range of tiles for steps. These are not only aesthetically pleasing but also high in quality. Once installed, it will serve you for years to come. With so many options available, choosing suitable stair tiles is nothing short of a daunting task. Kajaria brings you the best features to look for to make the right risers and ready to install stair tiles.
Tiles on the stair handle a lot of traffic and wear and tear. Thus, tiles for stairs must be chosen after ensuring that these are abrasion resistant and shows minimum signs of wear and tear. These are anti-skid, tough and robust full body tiles with tread lines that serves the purpose well. It is easy to install and provides higher durability and strength to the stairs. It is also frost resistant making it a perfect choice for outside stairs.
These tiles are manufactured using the latest concept of designing. Tiles for stairs are designed such that it is perfectly safe for senior citizens, children, and physically disabled using them. Easy to maintain and long lasting, Kajaria brings you an interesting array of designs, colours, styles, and textures in staircase steps tiles that will leave you spoiled for choice. Depending on your holistic décor plan, choose suitable tiles that complements the décor scheme perfectly.
Backed with technological innovation, high-quality, latest manufacturing techniques, and a stupendous range of options, Kajaria has been consistently meeting the evolving requirements for high-quality staircase tiles that adds grace and splendour to their homes and offices while adding the element of strength.
Once installed, you will not have to spend a lot of time cleaning or maintaining them. Just wipe a damp cloth on the tiles and it will start looking as good as new. Daily sweeping is enough to keep these tiles in excellent condition.
When planning to buy tiles for stairs, take out some time and explore amazing options available giving you a lot of choices. Go through our catalogue here and choose color schemes of your choice and go for full body tiles. This will keep your tiles looking new for a long time.