Bathroom Wall Designs
Make a Statement with Creative Bathroom Wall Designs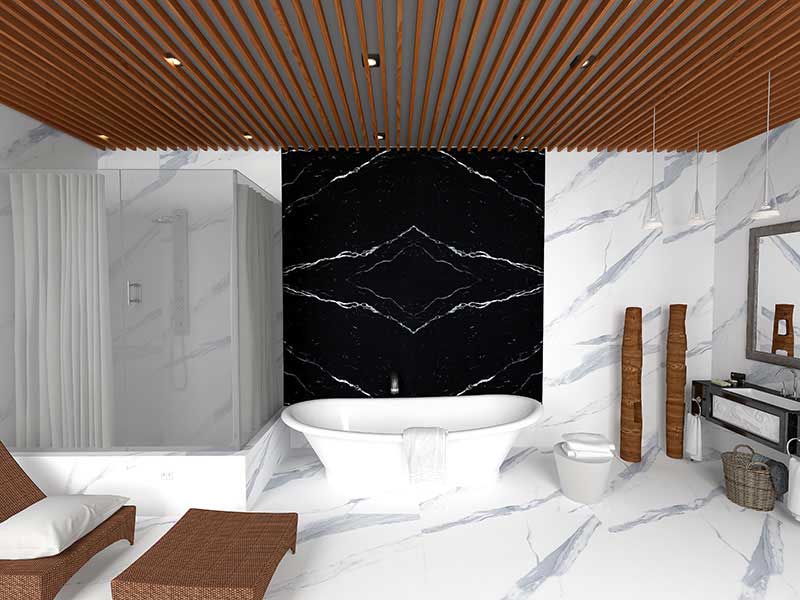 The bathroom is one of the vital areas of the home, and demanding equal attention when refurbishing it. Using your aesthetic sense, you can transform this room into a dreamy area. Kajaria gives wings to your sense of imagination and aesthetics by bringing you an amazing collection of bathroom wall designs. Check out this eclectic collection, and you will not be able to resist feeling wowed by its elegance and style.
Bathroom Wall Designs For a Stylish Look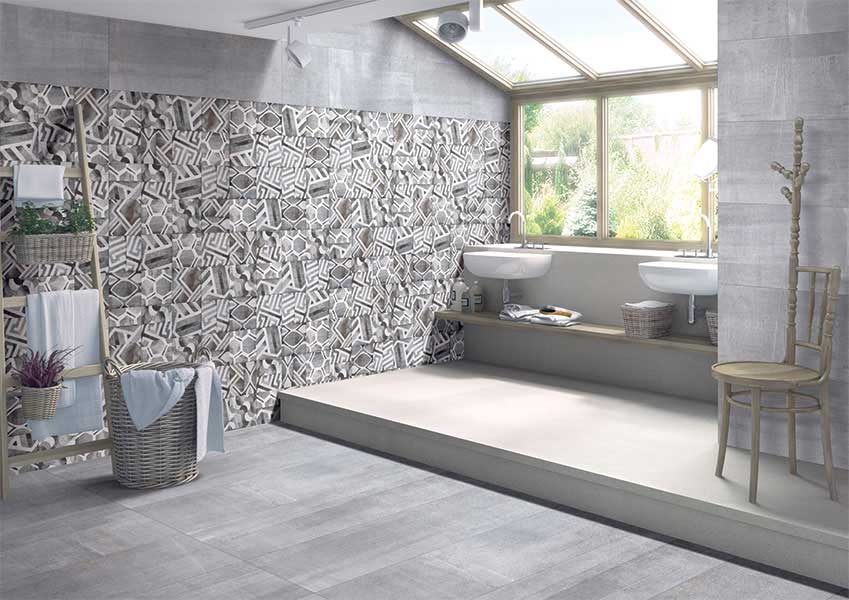 When it comes to giving a stylish and classy look to your bathroom, a bit of tile on the walls goes a long way. When you choose tiles for your bathroom walls, understand that it serves a utilitarian purpose and gives an aesthetic look to it. Installing tiles in amazing designs will make this space look more interesting and classy. Moreover, these walls will be easy to maintain. Smudges, stains, etc., on the tile surface, are very easy to clean.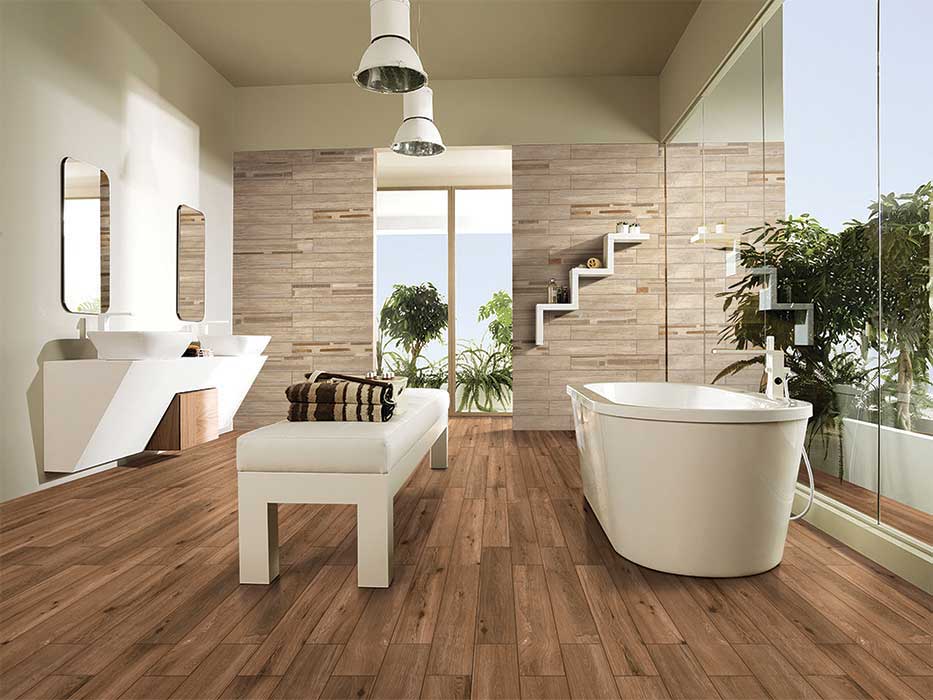 If you want to give your bathroom space a spa-like sensibility, it is entirely possible. Check out our amazing collection of bathroom tiles and go for it. You can create class and style in your small powder room with the choice of tiles for this area.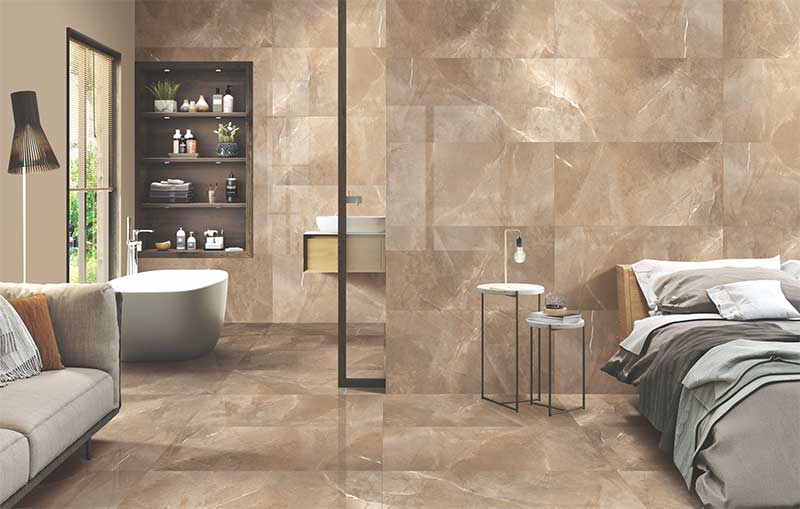 Choose fresh colours, designs, patterns, etc., to amp up this space and transform the old, dreary-looking bathroom into something terrific and elegant. We provide you with unlimited options that will keep you thoroughly engaged and hooked.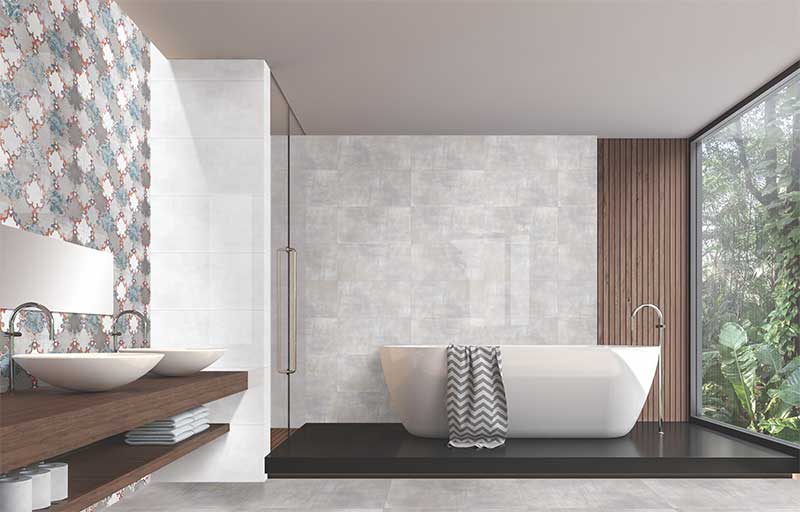 These tiles are very sturdy and durable. Once installed, it is going to serve you for a long time. Moreover, it is very easy to maintain, helping homeowners keep their bathrooms as good as new.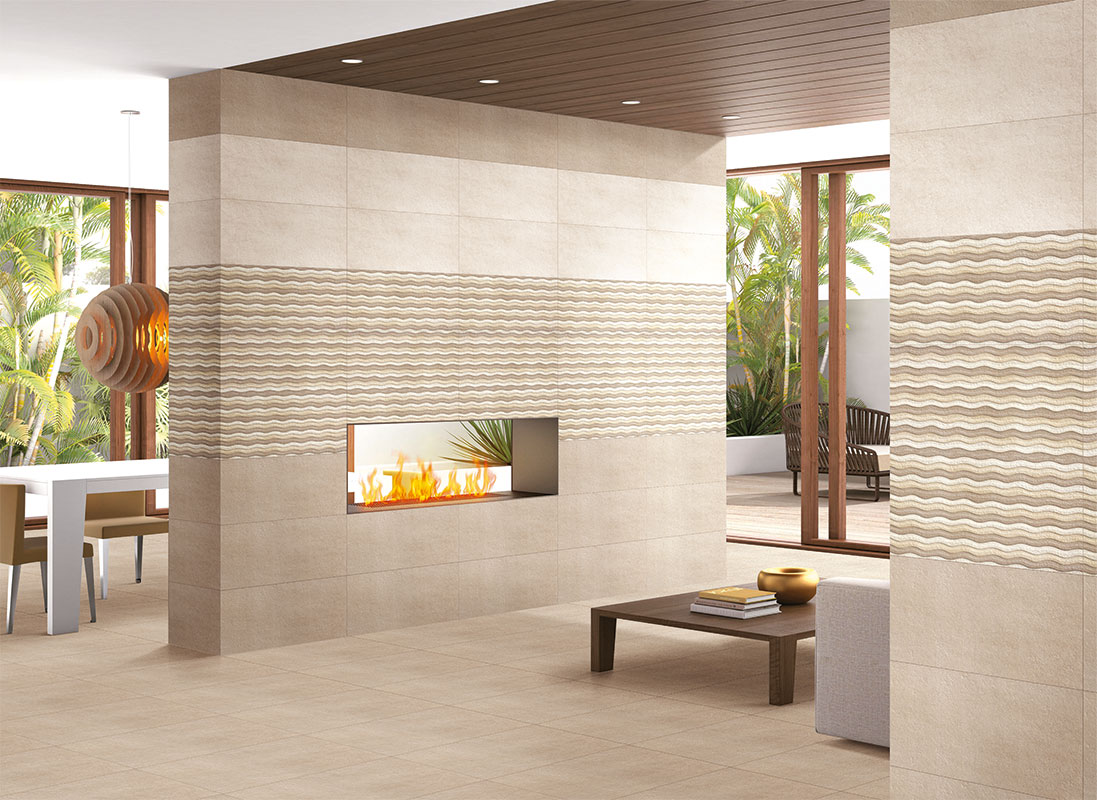 Look for bathroom wall designs that will add more character to this space and make a statement. Experiment a bit and go for different wall designs for the shower and vanity area. It will create a contrasting look in the bathroom, creating style even in a limited space.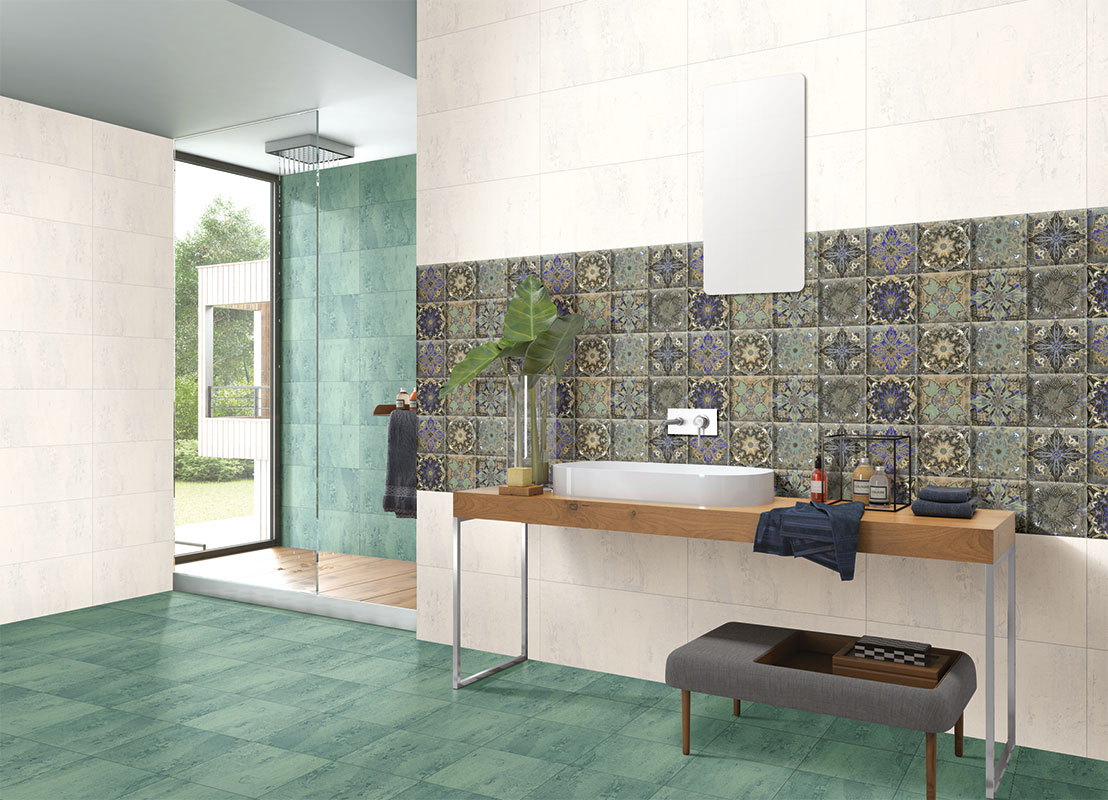 Kajaria brings you an amazing collection of tiles that are perfectly suitable for bathroom walls. Whether it is an aqua theme-based option or a geometric pattern, you have many options to make a perfect choice.
Search for "Kajaria Showroom Near Me" and visit your nearest Kajaria Showroom and check out these bathroom wall design options in person to understand the texture, colour, pattern, and other features. Choose options that show your personality.