Top Tips to Choose the Best Parking Tiles
As much attention as we pay to the tiles we install in our homes or offices, equal if not more focus is desired when looking for suitable parking tiles. We want the same elegant and spectacular look of our home seamlessly blending with the parking area outside. This is the first area of our home or office or any commercial establishment for that matter where the visitor first lays his eyes on. Thus, this area must leave the same striking impact, like the elegance of your humble abode. While choosing parking tiles, a few factors need our undivided attention.
Robust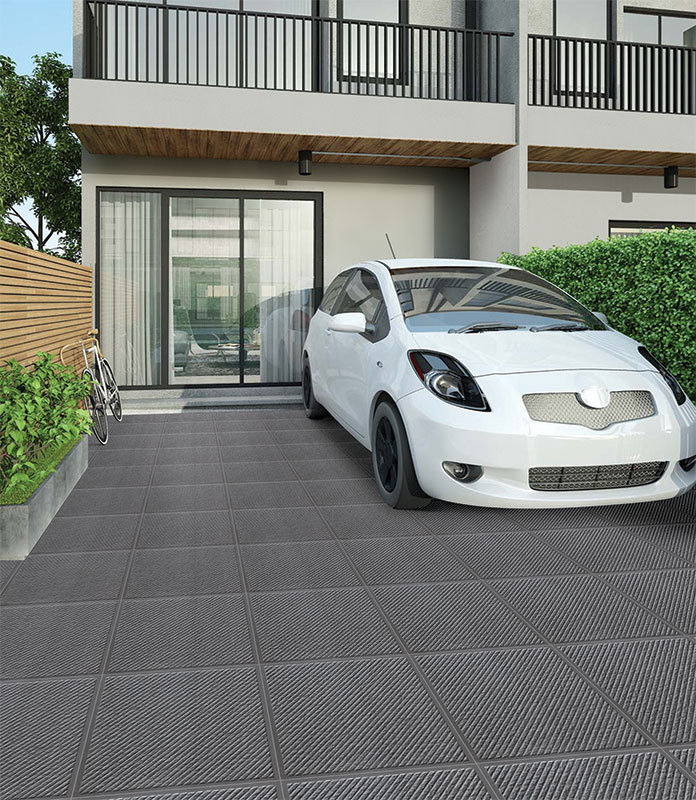 Tiles chosen to be installed in the parking area need to be very robust and high in quality. Since these tiles would be exposed to various weight and weather conditions, it is imperative that the tiles chosen to be installed in the outdoor parking area can sustain these factors. If looking for tiles for commercial parking areas like a shopping mall, hospital, airport, and more, ensure that the tiles can withstand extensive wear and tear.
Full Body Vitrified Tiles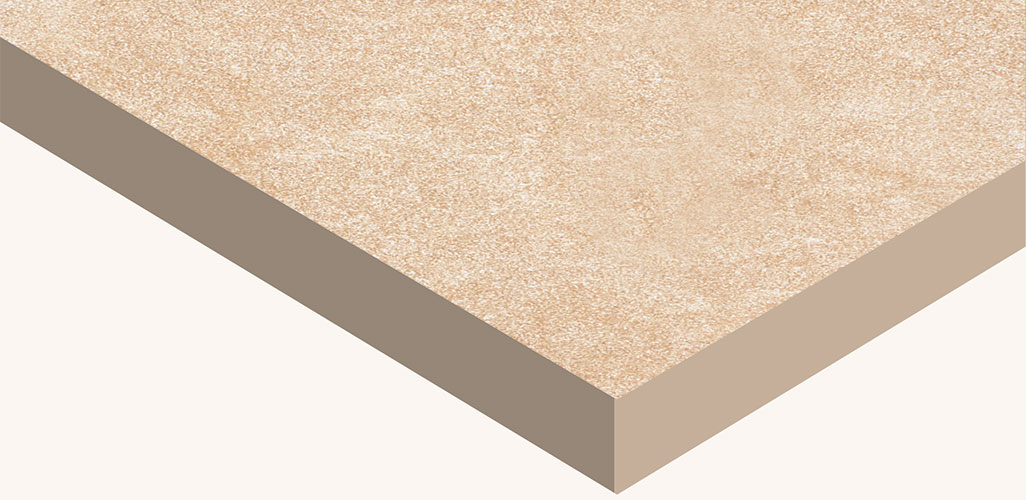 Full Body Vitrified tiles are perfect to be used in heavy footfall areas where constant use in extensive wear and tear of tiles. In these tiles, the surface colour and design are the same all the way through the tile thickness. Thus, even if the floor tiles gets chipped, the damage is hardly seen.
Non-Slip Tiles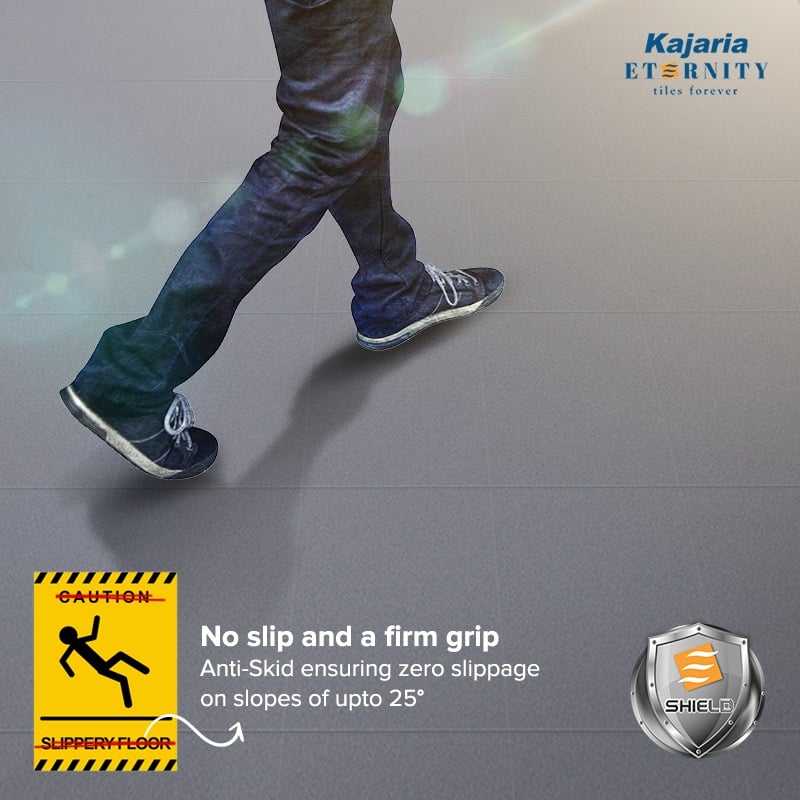 When looking for appropriate tiles for outdoor parking area, ensure that it is non-slippery and water-resistant tiles. Tiles with matt and rustic finish tiles are amazing options that proves to be just right for these spaces. These tiles do not crack or `break easily. Moreover, it does not give a messy or untidy look post heavy showers.
Appearance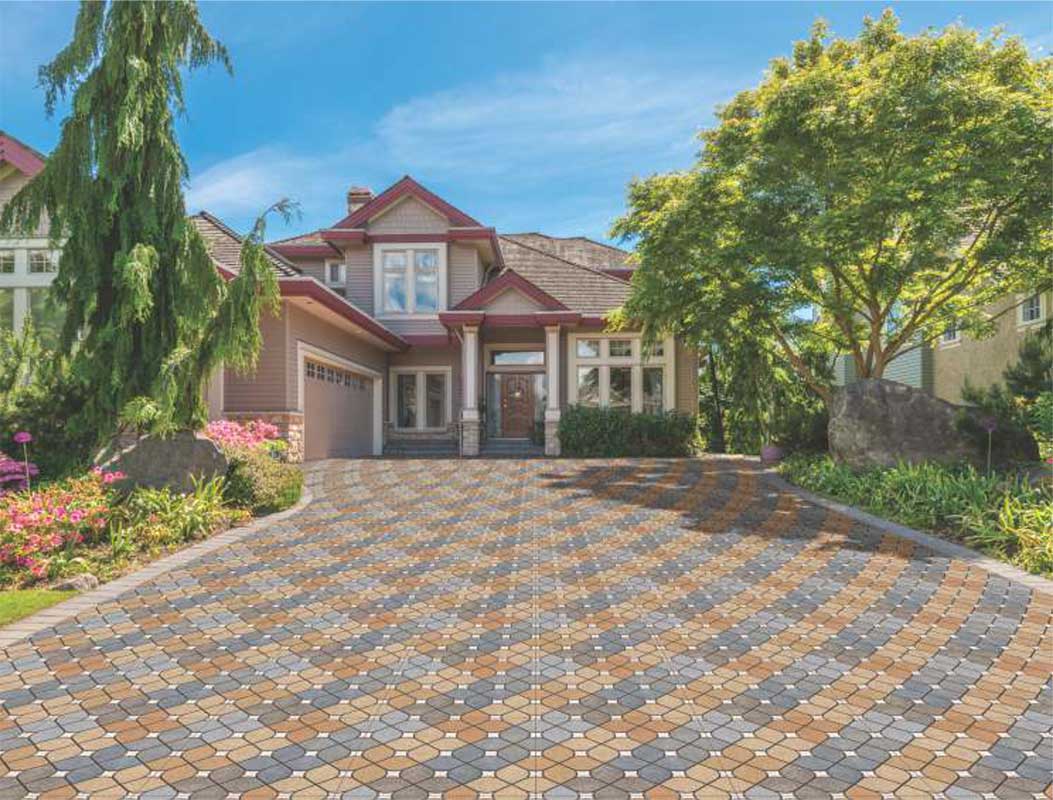 Choose parking tiles that are classy and elegant in looks. It must add a vibrant and colourful backdrop to the extensive parking spaces. Irrespective of its application, you can ensure choosing tiles that match the hues of your home, office, or commercial space. These days, a patterned mosaic of tiles is quite in demand matching the texture of home floor tiles. Look for tiles in neutral or natural stone colours that looks elegant and classy. Moreover, duct is not readily visible on these surfaces giving a neat and clean appearance.
Kajaria brings an exceptional range of parking tiles that adds to the aesthetic appeal of the space where these are installed.