Things to Remember- Caring For White Floor Tiles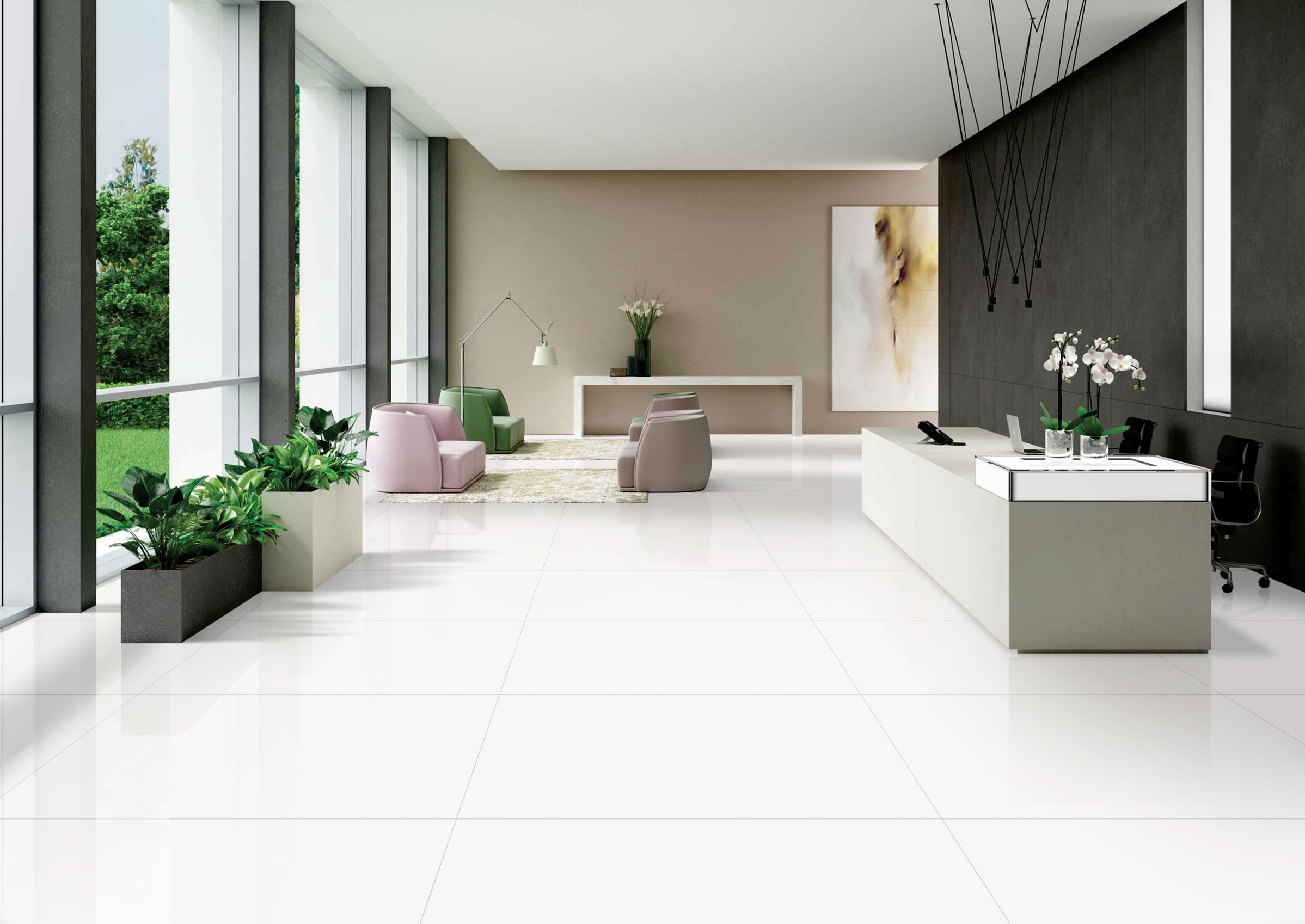 White is the symbol of peace, innocence, and sheer beauty which makes it truly remarkable in every sense. It reflects light and makes the room look more spacious and lighted. It recalls purity and is closely associated with the elegance and refinement of contemporary decoration.
If you are planning to replace your old tiles with unique, purest of the pure, robust, and elegant-looking white tiles, Kajaria brings the finest collection of white tiles that adds a serene element to your space. The classic white tiles make a bold impression and make space look more beautiful and elegant. Spend quality moments with your family in these stylish and elegant looking spaces and amp up the magnificence to a significant notch higher.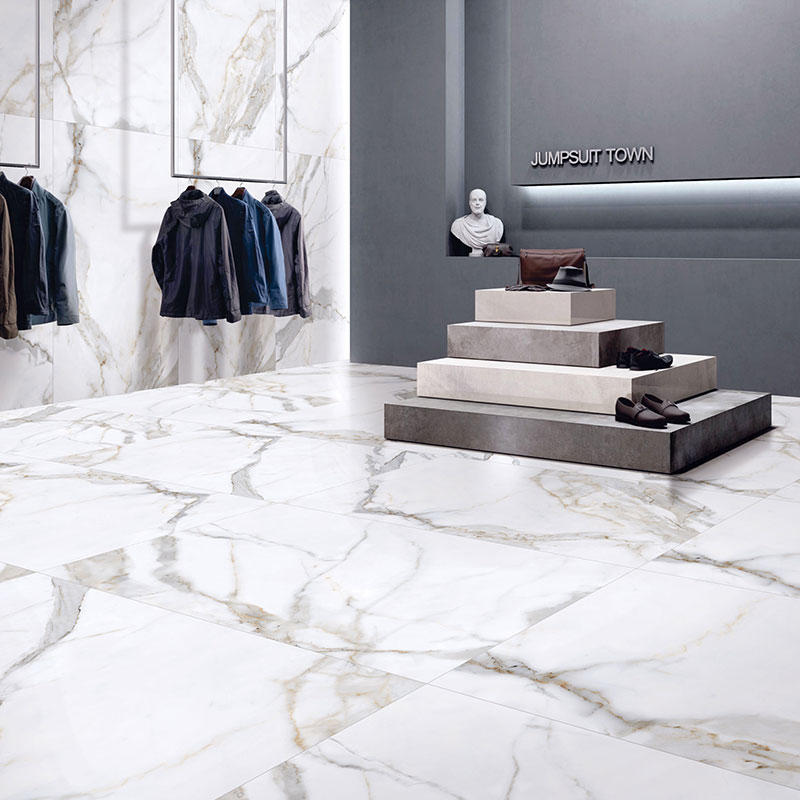 Many people prefer using white floor tiles for their spaces. Here, we guide you to easy and quick cleaning and maintaining of these tiles to continue enjoying its amazing looks.
Daily Vacuuming
Simple, regular, daily vacuuming helps getting rid of loose dirt, dust, and dried up stains settled on the floor surface. A dry cloth duster can be run over the floor after it has been swept for an added measure.
Warm Water For Mopping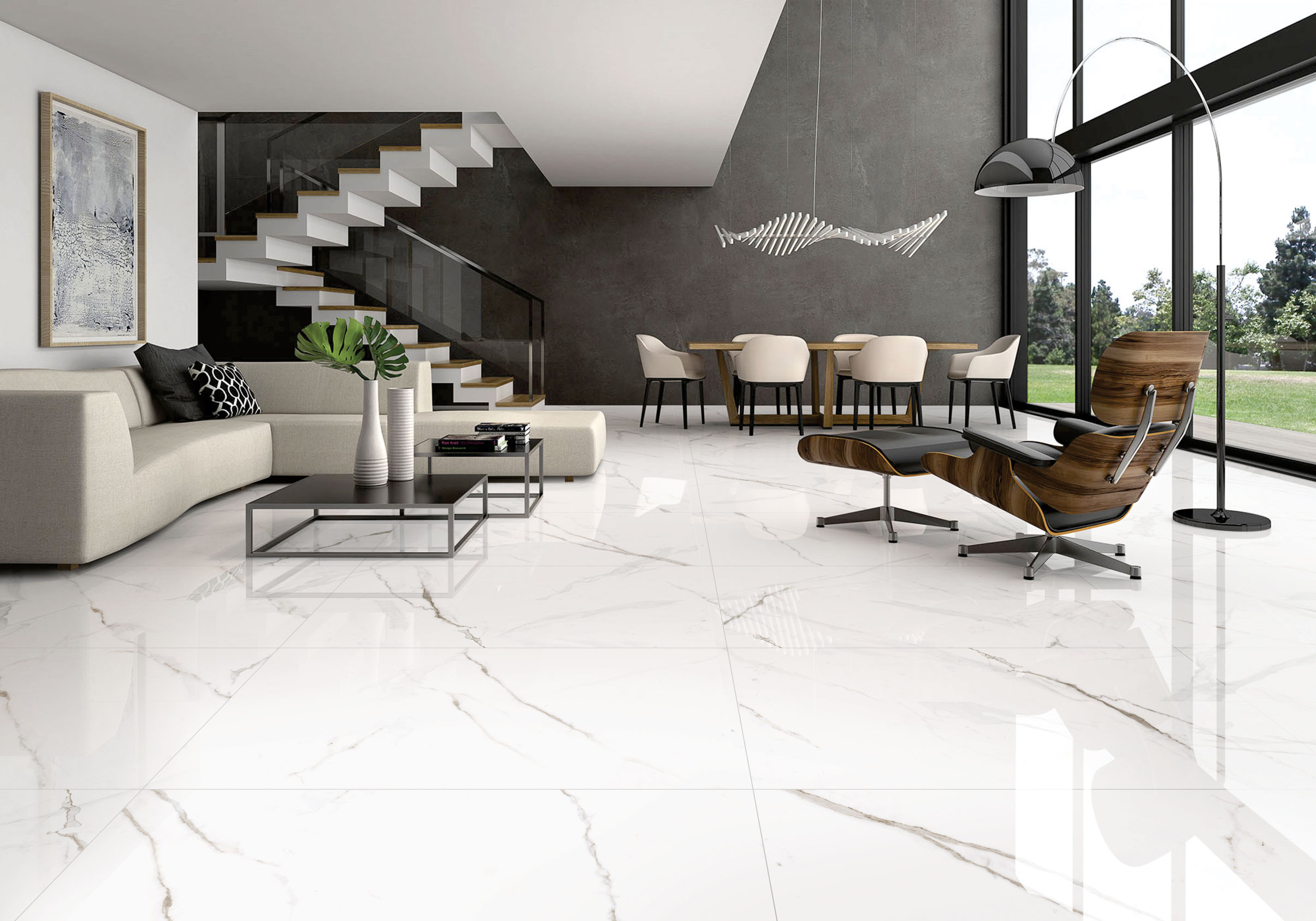 If heavy cleaning is not required and the floor doesn't have any visible stains, it is advisable to use warm water to mop the floor. Keep cleaning the mop in fresh warm water after cleaning a section of the floor so that the entire floor is left squeaky clean once you are done.
Homemade Solution for cleaning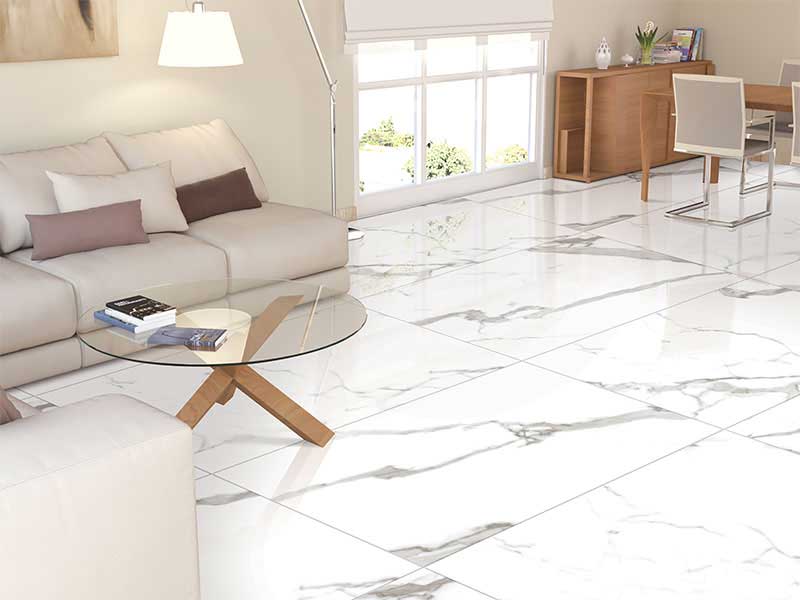 If the floor is particularly dirty, avoid using chemicals and instead use safe for floor homemade solutions that ensure pristine cleaning. Add 1 tbsp baking soda or 1 cup white vinegar to 2 cups of warm water and create a solution. Use a dry, soft mop to soak in the solution and then wipe the floor clean.
White is a solid colour and installing white coloured, robust tiles on the floor bring out the beauty of the entire space. Do not let the fear of floor maintenance deter you from going with the exquisite collection of white floor tiles from the house of Kajaria, a company that brings the best blend of elegance and strength while upholding its aesthetic appeal.