5 Great Tile Ideas For Extravagant Bathrooms
Do you wish to add a touch of luxury to your humble abode? If yes, start with your bathroom. Irrespective of its size, you can embark on its makeover and give it a completely glam look with a few simple but stylish changes. Here, we bring you five inspiring tile ideas that is sure to help you transform this secluded area of your home into an extravagant space.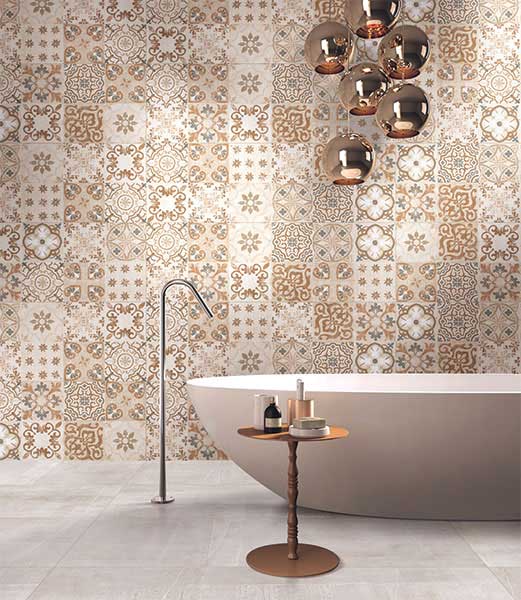 Bathroom Redesigning
Redesigning the bathroom space is an exciting and interesting journey where you get a chance to choose high-quality, gorgeous-looking materials like tiles, fittings, fixtures, and more. If you are planning to change your existing floor with a bold, patterned look, here we bring you five very interesting ideas that are sure to give an elegant look to your bathroom.
Create A Sky-Inspired Look
If you love nature and would like to create an aesthetically pleasing and nature-inspired look, choose sky blue, hexagonal shaped floor tiles complemented with pale blue or ivory white tiles on the walls. Add a dash of colour with playful motifs, pops of red here and there and contrasting prints. The colour of the tiles is soothing and brings immense calm and peace to the space.
Create a Rustic Space
Another idea that works well with bathroom space is an earthy palette. Get a rustic feel in the bathroom with mahogany flooring and slate-look tiles on the walls. The natural tone of these tiles will help you come up with a beautiful, natural looking space.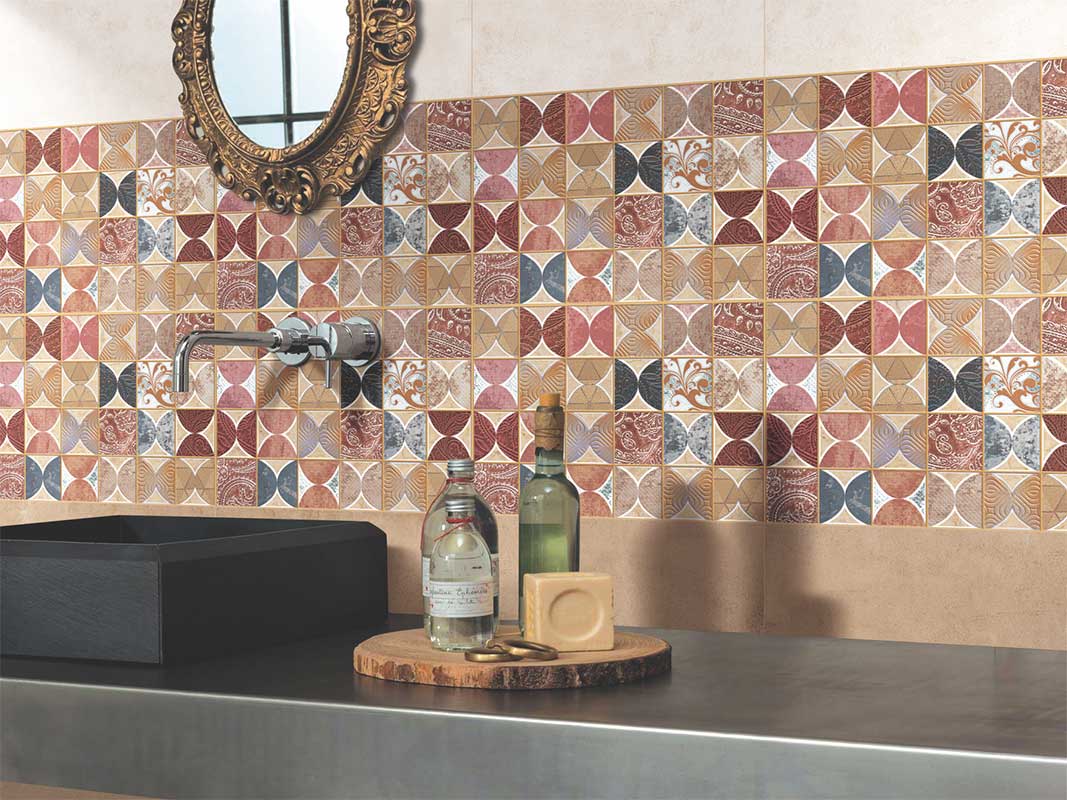 Make a Statement with Herringbone Tiles
Another tile option that works well bathroom space is herringbone tiles. It looks simple, subtle, classy, and elegant. Since bathroom is more than just a room, choosing finishes and tiles that gives a deeply relaxing feel can help you make a style statement.
Fresh and Fun vibes with penny's look tiles
It is another idea that works well within bathroom space. Choose light coloured penny's look tiles in contrast with the same darker or contrasting colours and give a striking look to the bathroom. Use bright and cheery fixtures and other details to add a dash of vibrancy to the space. Bright, sunny yellow lamps, wash basin, and towels with white and blue tiles create a cheerful space.
Create a Bold Look
If you want a bold look for your bathroom, go for black hexagon design bathroom tiles and complement it nicely with white painted or tiled walls. It imparts a sophisticated and sleek look to the whole area. You can add a little colour to space with patterned / highlighter tiles in the shower area.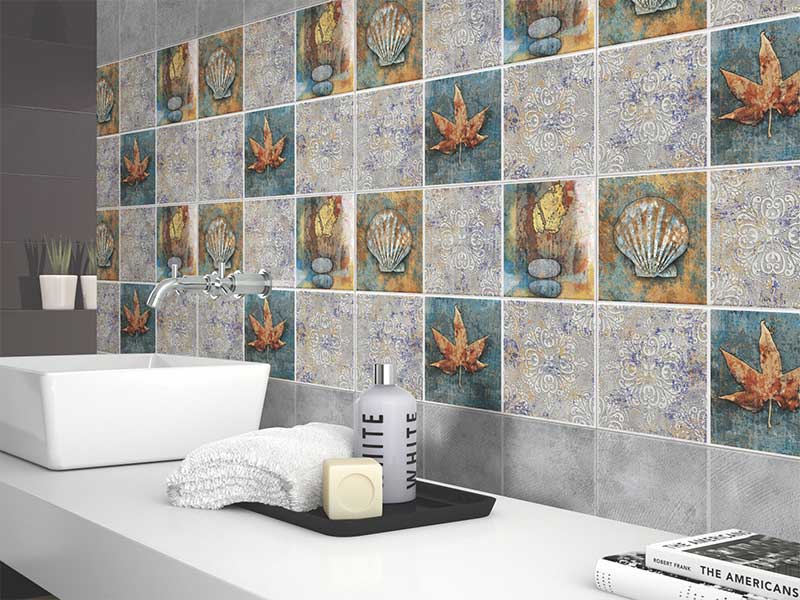 Using these lovely, aesthetically superior tiles in combination with unusual mirrors, a plants, large-scale lighting and beautiful art to create a luxurious and extravagant bathroom space. A well-designed bathroom also helps enhance the overall value of your home so investing in remodeling of this area is very important for every house owner.