White Marble Tiles
The Unmatched Elegance of White Marble Tiles
White Marble, the natural stone used to make the iconic Taj Mahal is a stunning beauty blessed with unique innocence and purity. Now it is possible to bring the same elegance and style to your home with equally impressive natural stone like marble. Replace expensive natural white Marble with affordable and impressive tiles. With advancing technology, there are cost effective, eco-friendly, easy to maintenance, etc., tile options available of the white Marble with negligible difference between the natural stone and the artificially-made material. Kajaria brings you the best range of white marble tiles.
The goodness of white marble tile flooring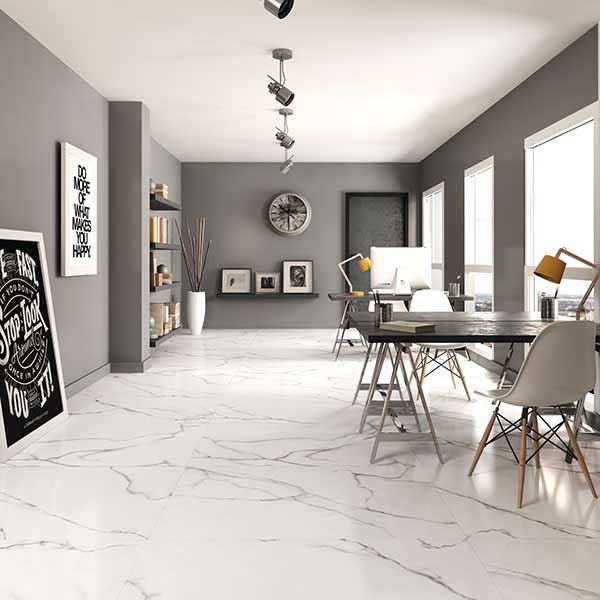 Marble-floored areas look impeccable and flawless. But the high costs of the stone can be a big discouragement for enthusiasts. The marble tile is a good alternative.
Creative ways to add white marble tiles in your residence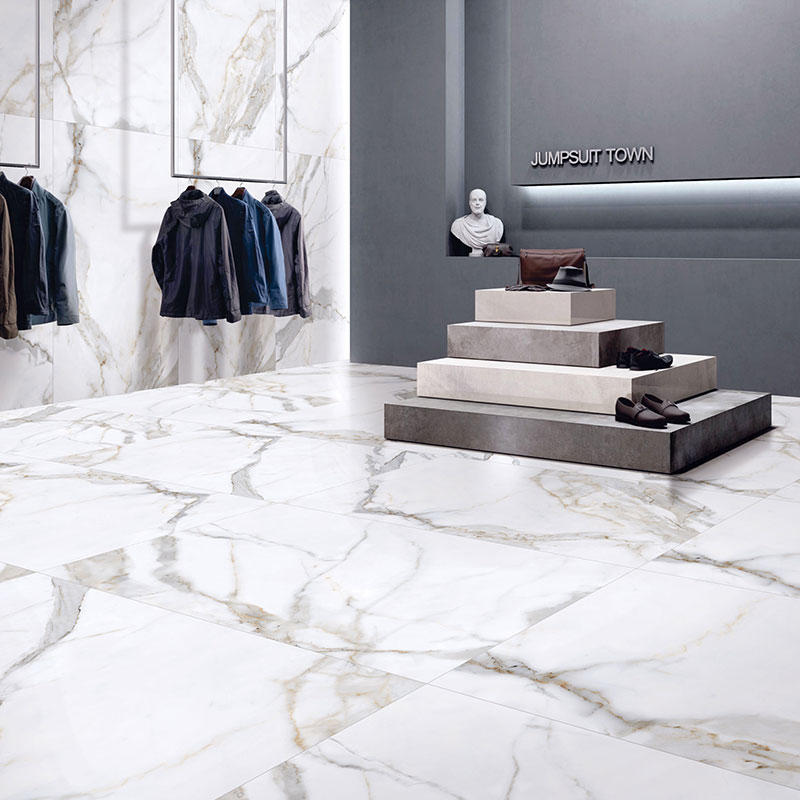 A white marble tiled sink with a vanity top in the same material makes your bath and vanity look eloquent, neat, and gorgeous.
White marble tiles on the bathroom or the living room floor with an inlaid mosaic border can do wonders to your place's aesthetic. Besides converting the mere interiors into a five-star hotel ambiance, your indoors look awesomely chic and sophisticated.
From vanity tops to the kitchen countertop and floors of all rooms in your home, eventfully convert the place into a zone of superior luxury and comfort.
Use black marble tiles to match the white ones and create a checkerboard floor for the lobby, the bath, and the kitchen. Looks too classy and luxurious!
Conclusion
White marble tiles are simple to look at but can do magic to the aesthetics of the place. Visit the nearest Kajaria showroom and explore the best tile options that gives an elegant touch to your space.