Enhancing Your Space with Stunning Tiles: Inspiring Tile Design Ideas for Your Home
"Elevate Your Home's Aesthetic with Chic and Contemporary Tile Designs"
Searching for a way to infuse your home with distinctive character? Opting for captivating and fashionable tile designs is one of the most impactful methods to bring magnificence, sophistication, and charm to your living space. Tiles offer durability, stunning aesthetics, trendiness, and cost-effectiveness as floor and wall coverings. Explore Kajaria's extensive collection of tiles, offering a wide range of options ideally suited for enhancing the ambience of your living room.
Timeless Elegance of Ceramic Tiles: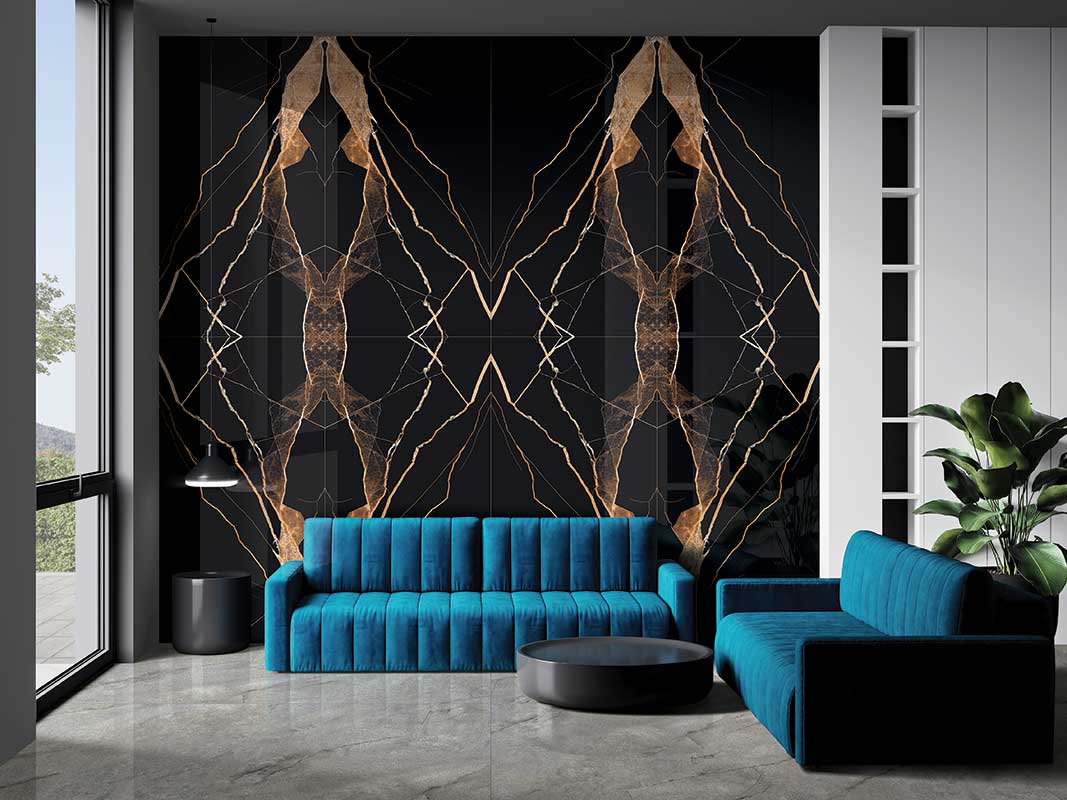 Regarding floor and wall coverings, tiles offer an unbeatable combination of durability, low maintenance, and aesthetic appeal, making them the preferred choice for many homeowners, and also applicable for high-traffic areas. One of the most significant advantages of tiles is their versatility in mimicking various looks and styles, allowing you to create the perfect ambience for your space. Whether you desire lively patterns, a rustic woodsy feel, sophisticated stone looks, or contemporary geometrical designs, Kajaria offers an extensive range of options that will leave you spoilt for choice.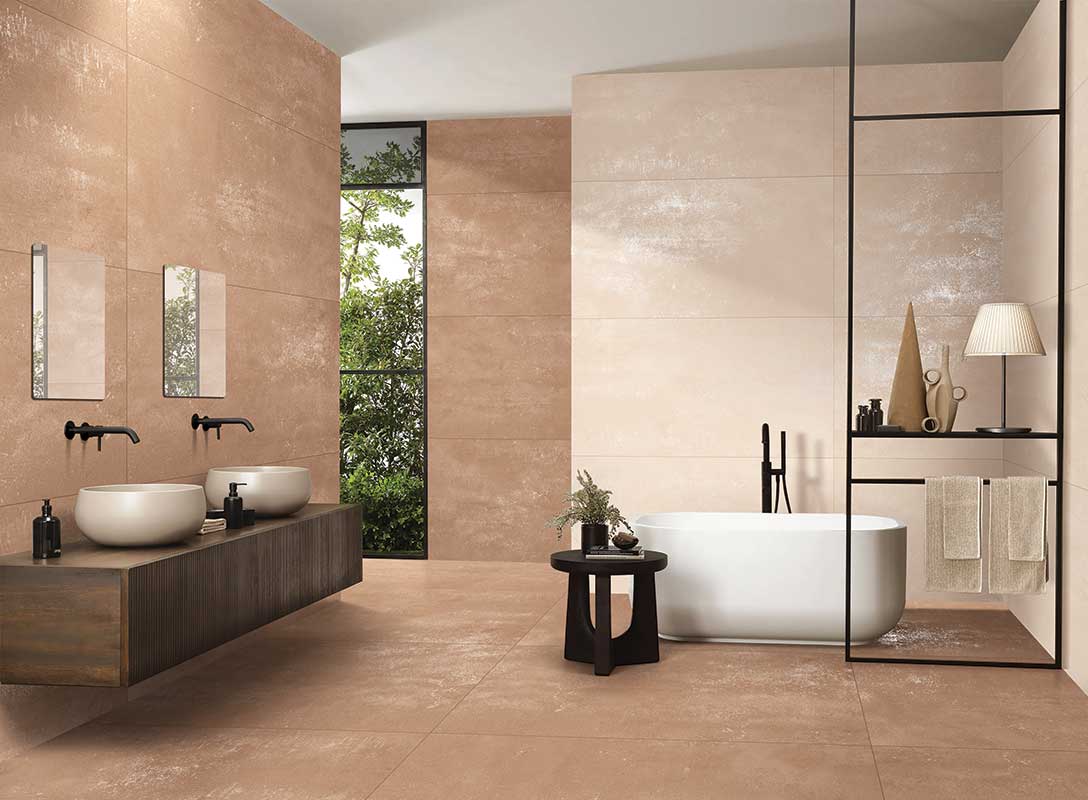 With our diverse selection of tiles, you can unleash your creativity and make a bold statement in your home. Experiment with distinctive geometric patterns or textured surfaces to elevate the décor of your living area. Our elegant and modern tile range adds a vivid and vibrant sense of style to your space, whether you have a large living room or an open-concept layout blending into the dining room and kitchen. Create visual interest by incorporating the framer in all styles.
Make Bold Statements with Ceramic Tiles: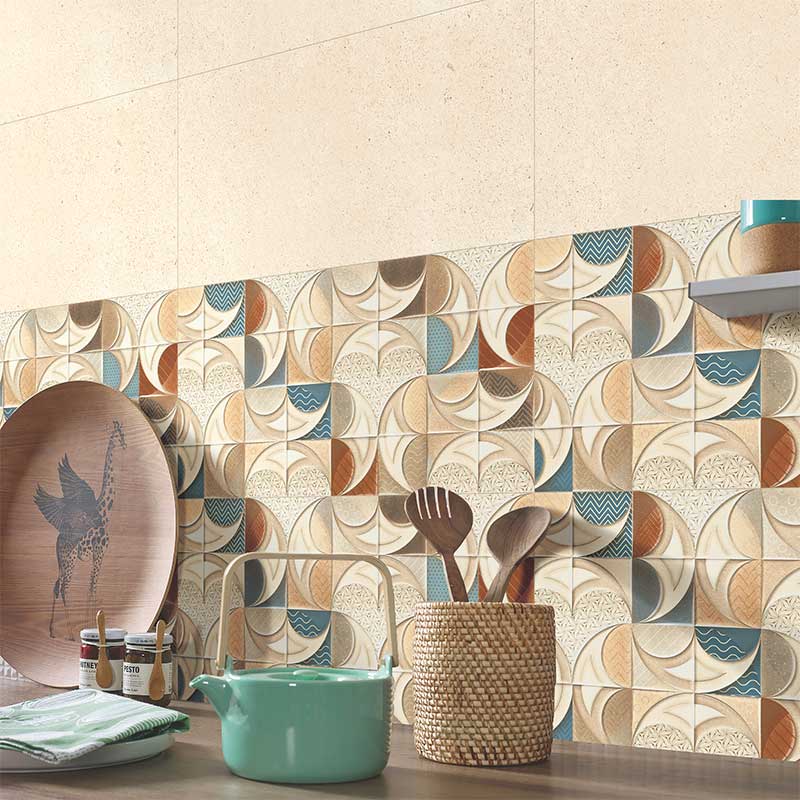 At Kajaria, we employ advanced manufacturing and printing techniques to bring you a wide array of aesthetically pleasing options. Choose a tile design that truly stands out in your living room, creating a warm and inviting atmosphere where guests can relax, and spend quality time with family members. We aim to provide endless possibilities, ensuring your living room becomes a space of comfort, beauty, and self-expression.
Remember, when selecting tiles for your home, it's essential to consider the overall aesthetic and style you want to achieve. Pay attention to the tiles' colour palette, texture, and size to ensure they harmonize with the existing elements in your space.
The right choice of tiles can transform your home into a stunning and inspiring living space. From timeless elegance to modern simplicity, there are endless possibilities to explore. Let your creativity soar, and create a home that reflects your unique style and personality with the help of captivating home tile design ideas.