The Wonder Of Patterned Wall Tiles
With such a thrilling array of tiles, sometimes it gets difficult to decide on one option that will be perfect for your project. So, we bring you a guide to help you decide which patterned wall tile is the best option for you. Choosing the right patterned tile for your space is very similar to choosing wallpaper, as you have to consider the right pattern, colour and scale for both. Certain patterns work in certain room styles and patterned tiles in particular make a powerful impact when it comes to setting the tone of a room.
So where do you begin? Let's find out all that patterned wall tiles can do for your space using a variety of different tiles such as polished glazed vitrified tiles.
First and foremost, form a mental picture of what you're going for. It could be traditional, a contemporary take on traditional style, industrial, retro or vintage. Keep reading to think above and beyond the usual wall tiles and bring in some creativity into your home and life.
Keepin' It Classy
Traditional is and has been most likely one of the most obvious options of all. What's popularly known as the London patterned tile range is best suited for period style houses as this tile is suitable for decorative hallway floors, bathrooms and even kitchens. This type of patterned tile comes with a range of corner designs and borders, making it easy for you to create a decorative panel for your space. Alternately, you also have the choice to use just one design to cover an entire surface within a single room.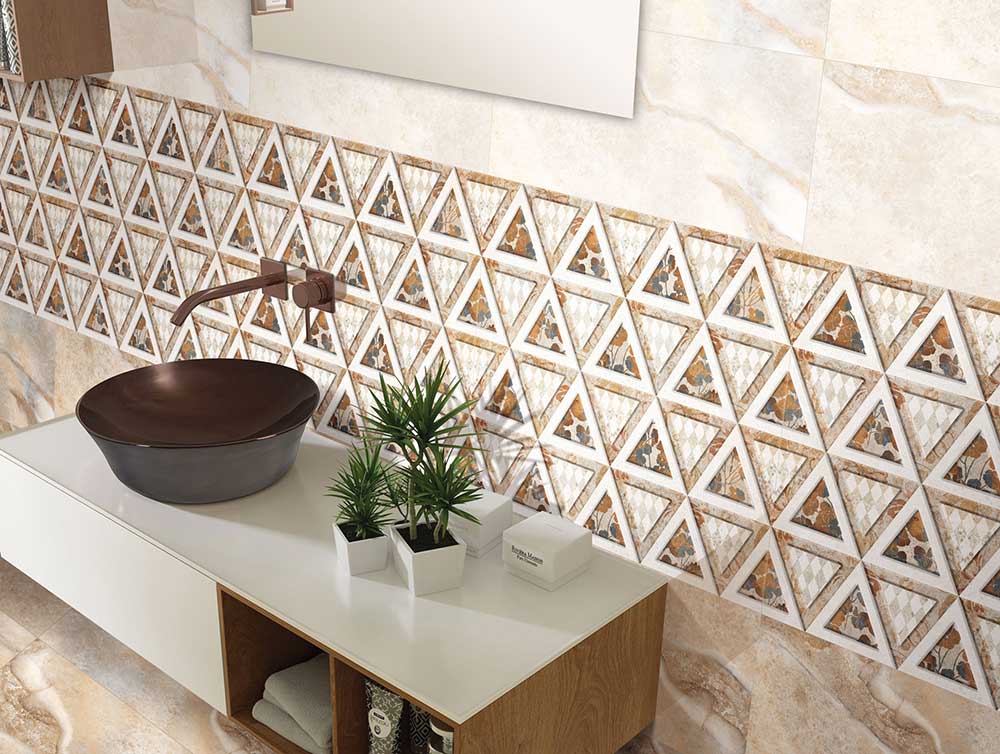 The New Traditional
Patterned bathroom wall tiles India, kitchen floor tiles, or even living room wall tiles for that matter can create a nostalgic setting for your space. The term, 'New Traditional' is generally used when patterned wall tiles create a nostalgic setting that also embodies a personal element. Patterned porcelain tiles allow a more edgy feel to your home and look amazing when they are combined with conventional furniture. This way you can allow a novel feel to any room while sustaining the classic element.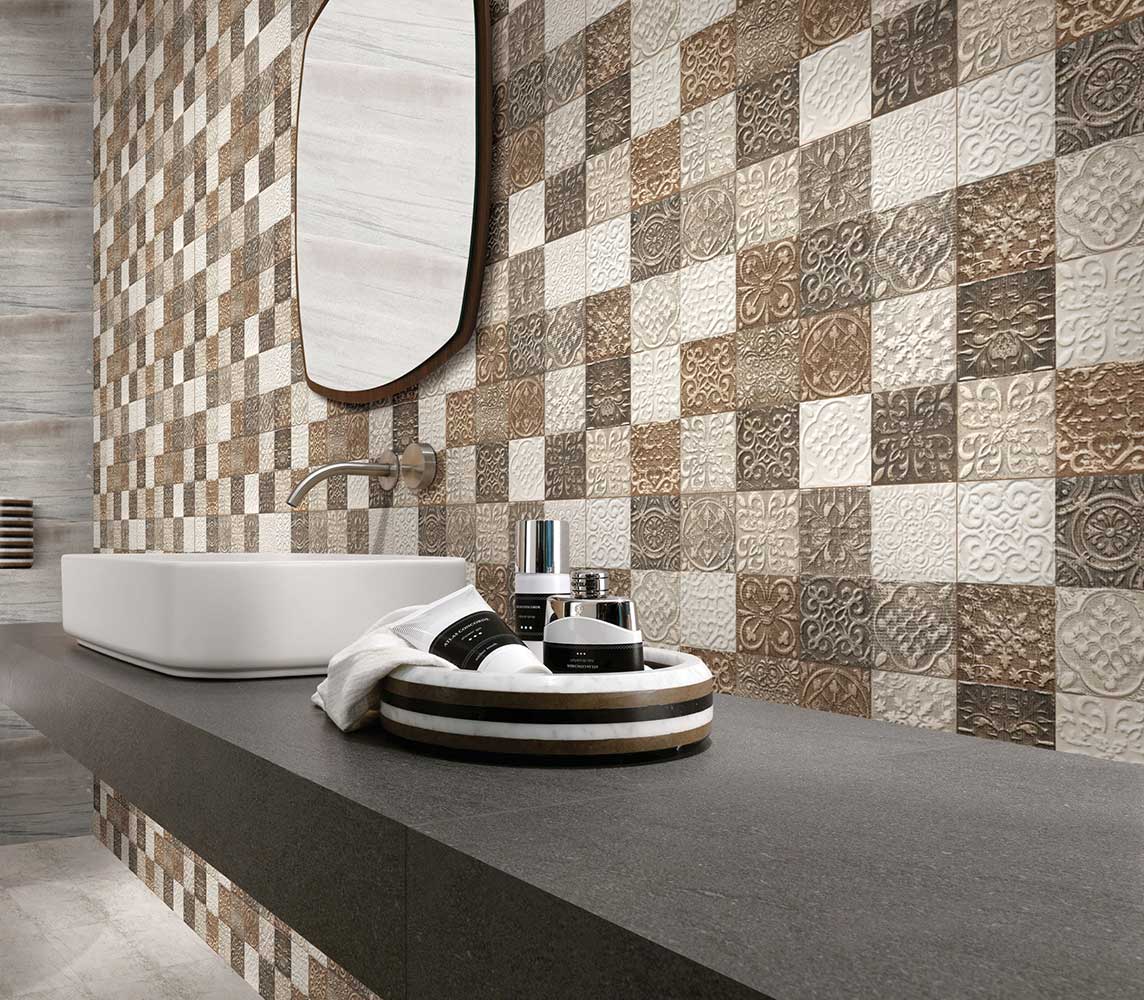 Retro-Funk
Lastly, patterned tiles are synonymous with retro trends. People who were born around the 70s can bring back that retro factor to their space by experimenting with patterned tiles. Further, the shape of a tile can be as significant to its overall look as the colour or pattern making it look great in a retro setting.
If you liked what you read visit us again for more innovative ideas on tile decor!