Wall design for hall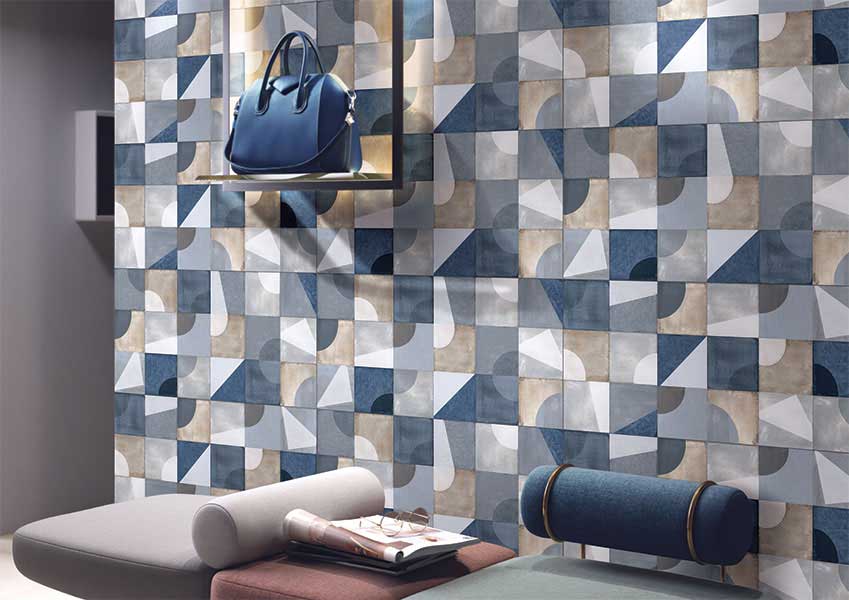 Your home is where your story begins. Your home and every inch of your home weaves your story; moment by moment and day by day until the end where everything lives happily ever after. Every corner of your home preserves your memories and therefore, it is your utmost duty to beautify and design your walls, floors, and ceiling with the best of designs and materials to make your memories even more precious.
While every room and every corner in your home is equally important, each single room and corner has a definitive purpose and it should be designed accordingly to serve the purpose meaningfully. And as they say, "The first impression is the last impression," your living room or the hall of the house is what creates the lasting impression about your house. Therefore the wall design for the hall becomes important in creating that lasting impression in your mind and in the mind of all your guests.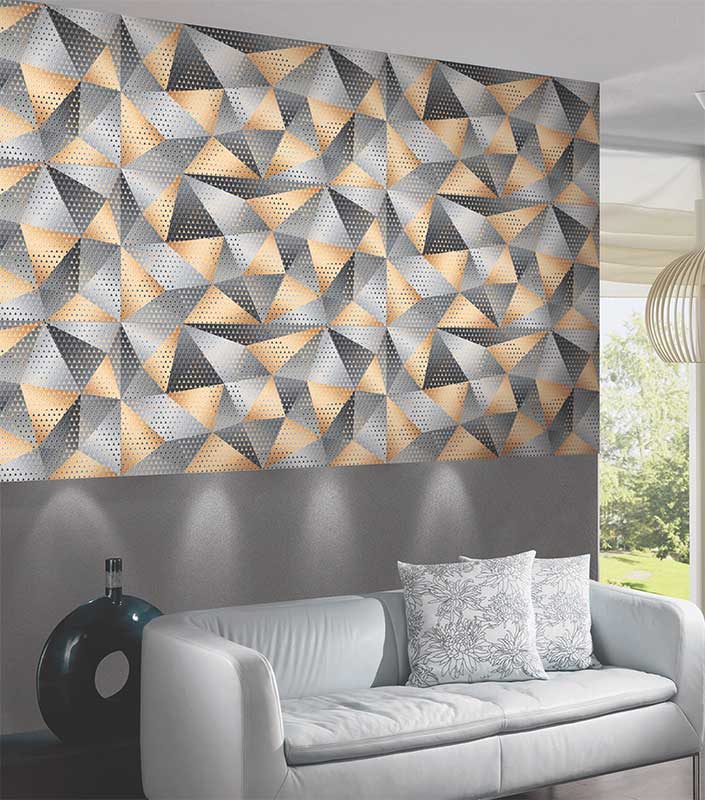 Yes! The living room is the first point where you and your guests come in. The living room is the place where you spend happy moments with your family members together. The living room is where your guests and your family interact and create the most memorable memories of interactions. In fact, the wall design for the hall that you choose somehow represents the type of family that stays in your house.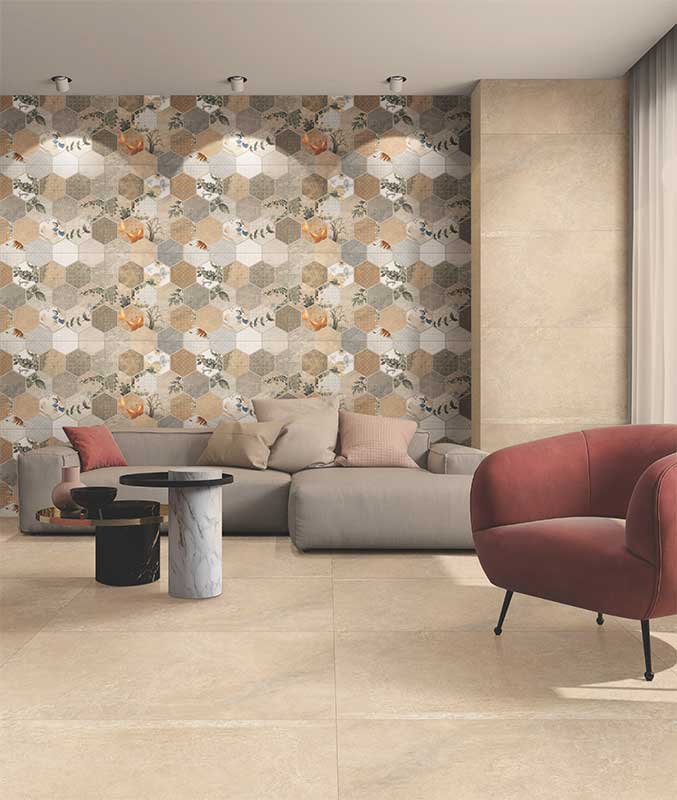 The walls of your living room describe the kind of person you are and the kind of interaction that can be expected in that living room. There are various types of designs that can be created, some even using tiles. However, there are some easy tips that need to be followed while creating wall tiles design for the hall as the use of tiles on walls is somewhat a permanent creation as compared to the use of colours, fixtures (such as pieces of furniture like shelves or book racks) or tiles.
Plan the area that you want to design by using wall tiles. This area can be the entire walls of the living room or it can be a small section that you want to showcase differently. However, this decision should be completely based on how you want your living room to look. In case you want to showcase one single flavor, you would choose to select a specific wall tile pattern. In case you want to highlight one definite corner or part of the wall for a definite purpose, say a wall that holds your precious wall hanging or hang your favorite pictures, then a part of the wall has to be designed with wall tiles.
Choice of tiles should be very meticulously planned. Use of tile is somewhat permanent and may not be changed quite soon due to the pain and effort involved in changing them. Therefore, questions such as whether you want a matt finish or a glossy finish on the wall or wall section; or you want a monotone, woody finish, or patterned look needs to be answered carefully before the actual work is done.
What exactly would be fixed on the walls has to be decided and planned well. While a hole on the wall can be easily managed, a hole on the tile would not look very pretty. Further, the backdrop of tiles has to be used perfectly. Therefore, what goes near the wall (pieces of furniture that would be placed near the wall) and what would be mounted on the wall (such as racks, television stands, shelves, decorative pieces among others) needs to be decided well in advance.