Wood Slabs
Use Wood Slabs Creatively In Your Home For Enhancing Natural Vibes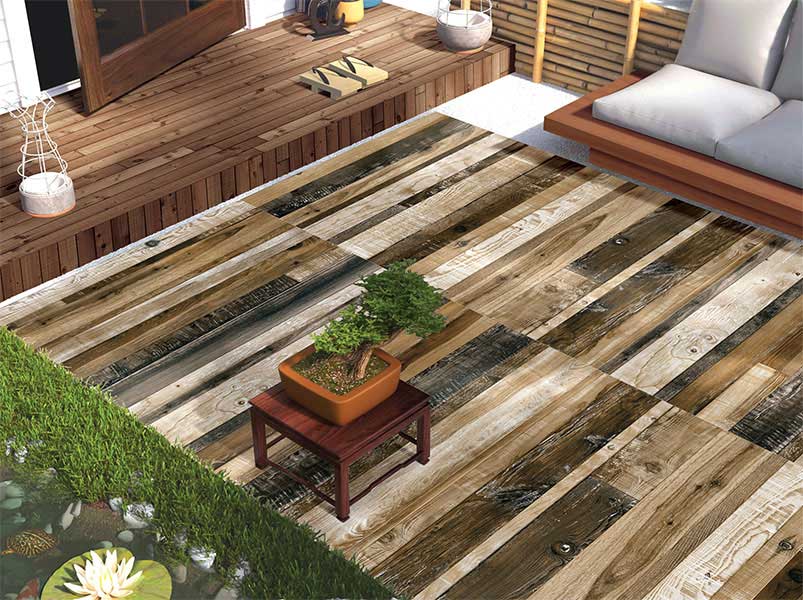 The wood slab from the house of Kajaria is a simple, down-to-earth entity in your home or office that creates an elegant corner, a place that has a natural tone and is filled with the comforts of nature. It is humble, earthly, and fits in with the look at all places - indoors or outdoors with minimal effort. If you love the rustic wooden ambiance, this piece of the slab is a must-have in your space.
Aspects to consider when using wood slabs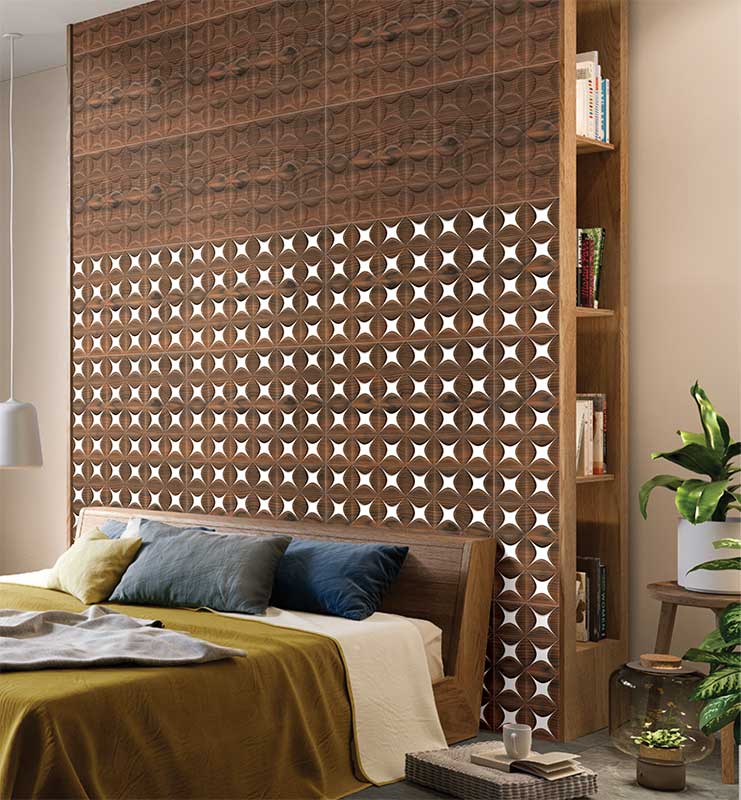 1. The material
You have two choices to pick from - natural wood or woodlike tiles. These tiles have ample long-lasting, cost-effective, and wear and tear-prone choices. For example, natural wood choices are oak, walnut, cherry, and so on. You could use any junk piece of wood lying in your backyard or, better still, go in for wooden slabs or tiles that look better than natural logs. The advantages of using lookalike wood slabs are that they are cost effective than natural wood and can easily sustain heavy traffic. The tiles are processed to have properties that make them durable and long-standing.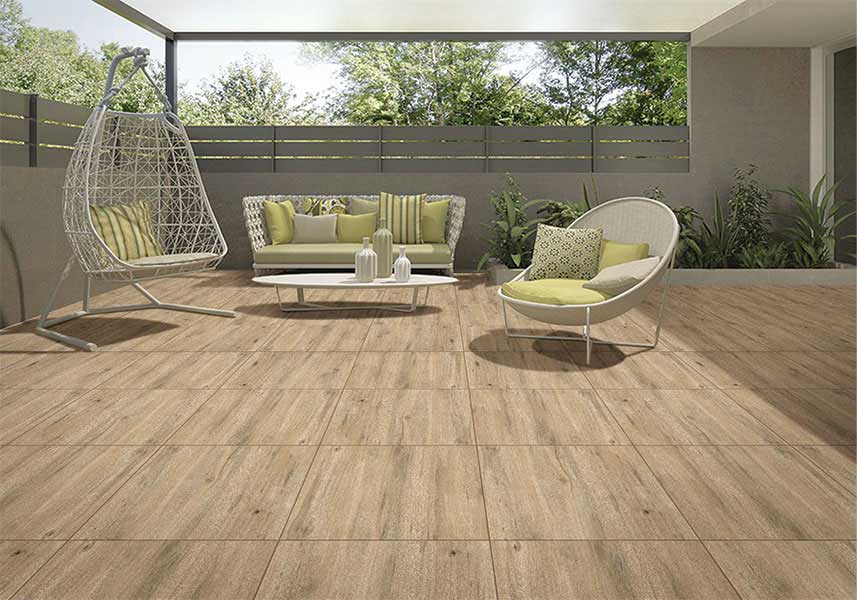 2. Maintenance of wood slabs is not a headache.
One of the best things that people love about the lookalike wooden slabs is that once these have been installed and set up, there is nothing much that you need to do to keep them looking good. A simple wipe using a duster occasionally is enough to maintain them. Choose ample choices of options from India's number 1 tile company Kajaria. You get the option of choosing slabs that are frost-free, waterproof, scratch-resistant, stain-resistant, erosion-free, etc.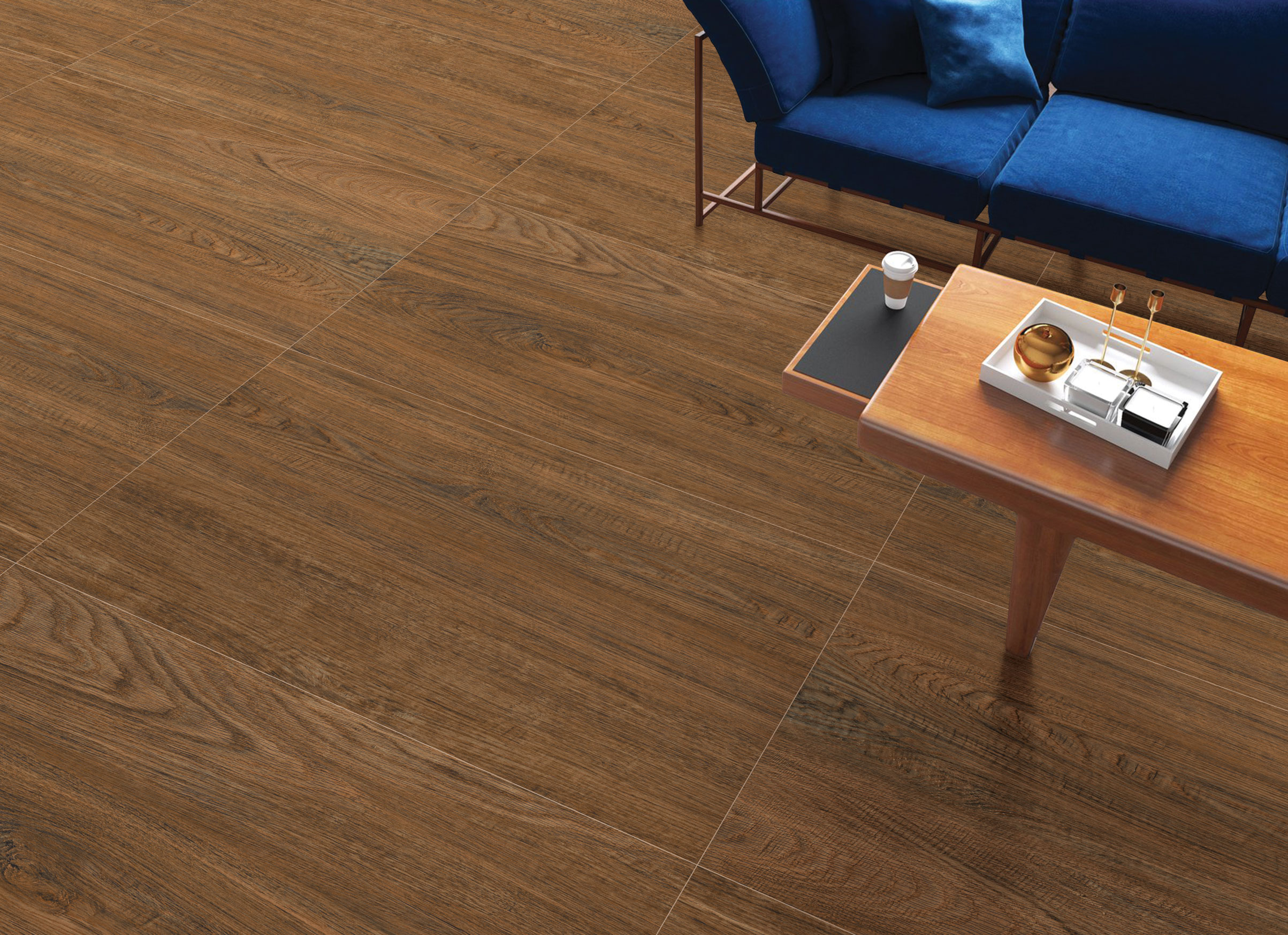 3. It can be used with ease in any place within your house.
You can use wood slabs at any place within your home or office. They look gorgeous as the bathroom counter, a countertop in the kitchen, a wood slab table in the living room, as long stretches of a wooden path in the driveway, balcony, outdoor sitting area, etc. The good part is that you can get creative and imaginative with the wood slab.
Visit your nearest Kajaria showroom to explore the wood slab collection