Leave a Lasting Impression on Your Guests With Uber-Cool Tiling Choices
Regardless of your property, whether a home or your office, the walls always succeed in becoming the centerpiece creating a perfect ambiance. It is one construction element that is always visible and looks lovely with wonderful décor elements augmenting its beauty. Thus, when it comes to choosing a suitable wall covering, look for options that provide you with an eclectic blend of quality, strength, looks, and style. Impressions – 30x60 cm, ceramic wall tiles collection from the house of Kajaria are amazingly versatile tiles that leaves a lasting impression. With its unique designer décor elements, you can unleash your creativity and imagination and create a visual marvel to be cherished for a long time.
Why Impressions?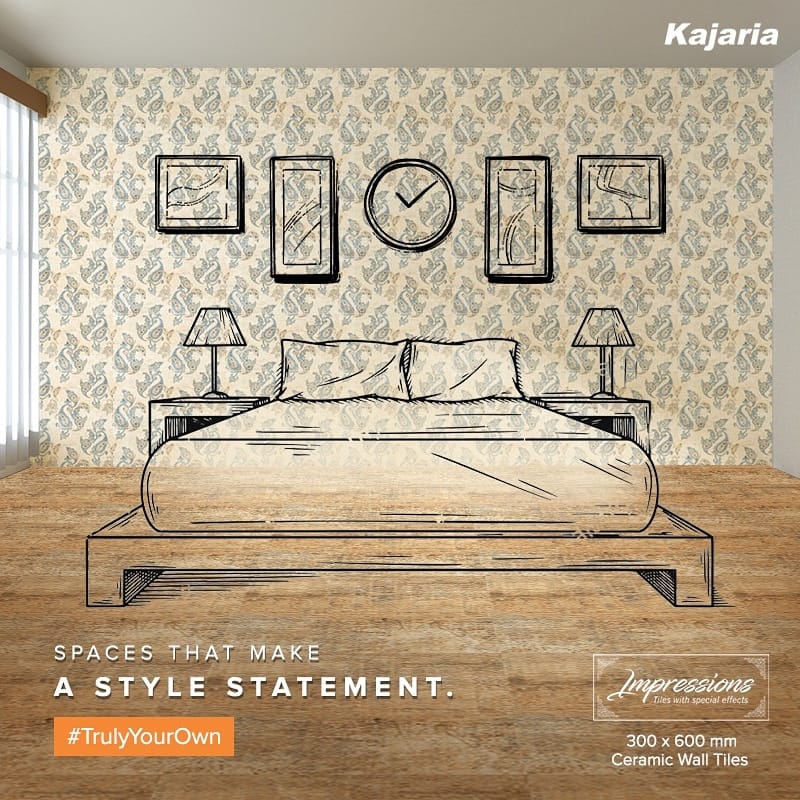 If you are wondering why you should go for Impressions range of tiles and how it can help you create space that adds a unique aura and grace to it, here are a few features that shall help you make up your mind.
State-of-the-art manufacturing technique
Impression range of tiles are manufactured using high-end technology while adhering to the highest standards of quality. These 30x60 cm ceramic wall tiles are robust and durable.
Amazing Visual Impact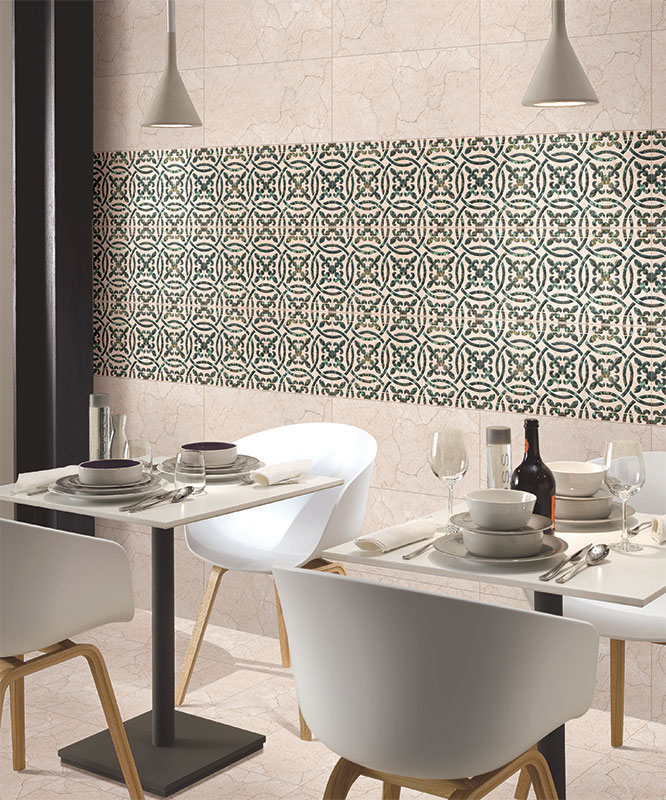 Explore tiles that are available in stunning designs. Highly versatile in looks and grace, these tiles can bring about a magical transformation in any space where they are used. Installing them can help make even smaller spaces look bigger. Inspired by Spanish designs, these tiles are used to highlight their unique tactile and visual features and make them look more appealing. These 300x600 mm ceramic wall tiles which has tactile 3D engravings that lend them an aura of finesse and elegance.
Sparkling and Shiny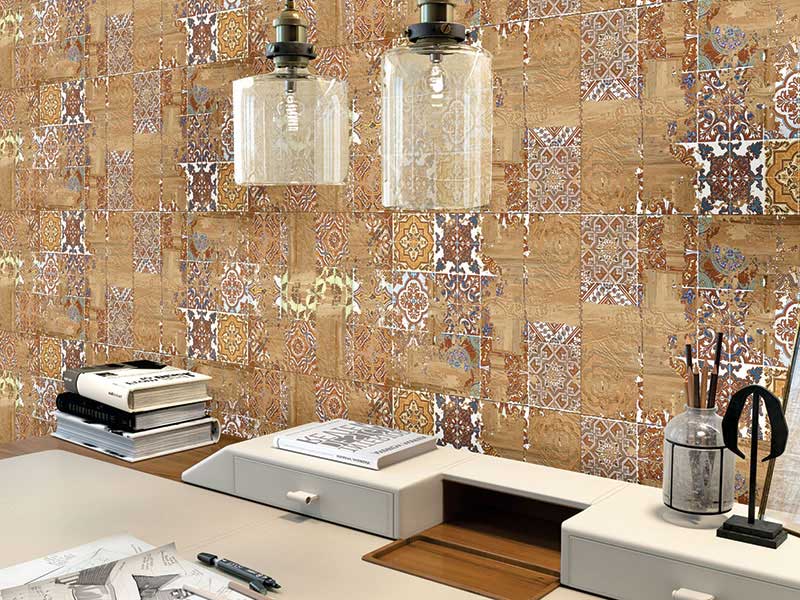 The tiles are shiny and have a special sheen and sparkling effect. Thus, when viewed from different angles that give it a glittering effect like a diamond. It creates a lovely visual visage.
A Transformative Impact
This tiling option is very unique and stunning in looks. Installing them can bring a transformative impact wherever it is used. So, make a style statement with this amazing choice. Once installed, you can enjoy looking at this spectacle of elegance for a long time.
All these features make Impressions, an amazing range of tiling options by Kajaria a lovely choice for proud homeowners who are always looking for unique elements for their homes.