White Bathroom Wall Tiles
Be it decor, utility or hygiene the benefits of using the bathroom tiles in your bathroom are many. Although it is equally a big task to find the perfect combination between different types of patterns and quality you may find in the market. But an evergreen tile that pretty much goes with everything and anything is white tile. It goes hand in hand with almost any kind of furniture or fittings you might possibly have.
Amongst the many styles and patterns of tiles, the most popular is the use of white tiles. Especially in bathrooms, white tiles are used more often than not. Being a neutral colour, white tiles give a spacious feeling to your bathroom and also give a sense of serenity to space.
Here are some things you need to consider while using white tiles in your bathroom:
Less is more: White floor and wall tiles in India have become a prominent choice for every household, seeking to revamp the look of their bathrooms. If you choose white floor tile with some texture in your bathroom, that in itself will be enough to give a serene look to that space. And by just changing few things around, you can give a unique look to your bathroom space. White tiles can also prove to be a good canvas on which you can create a unique look for your bathroom.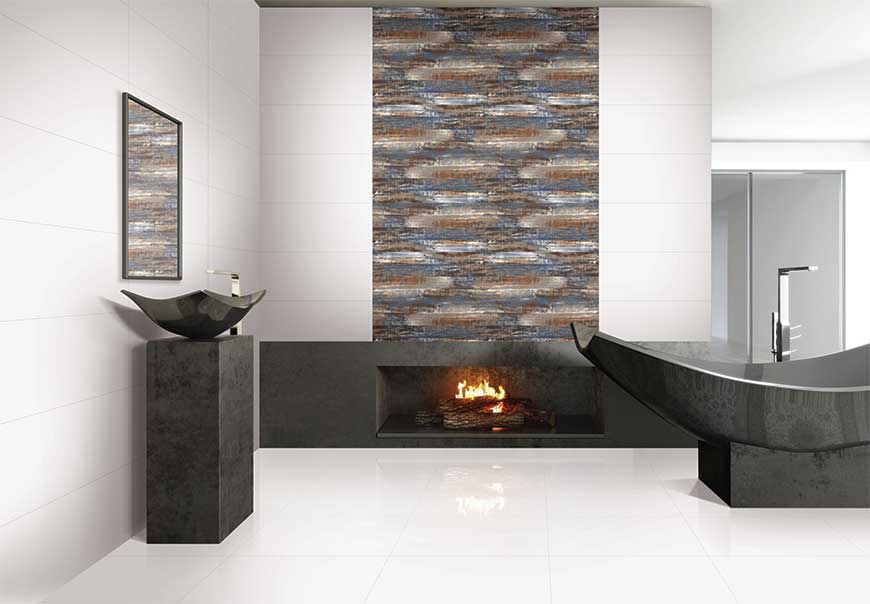 White is not just one colour: The white colour comes in many shades, and depending on your choice and the décor scheme you can choose from different shades of white such as bright, warm and light whites. The natural light that comes in your bathroom also plays a part in your choice of white shades.
Texture: Another element that adds value to a white tile décor scheme in your bathroom is the texture. White tiles look good when they are plane, but white tiles are also available in multiple textures and colours.
Not everything can be white: A white bathroom is not 100% white despite it being adorned with white Bathroom floor tiles. So you should keep some items like racks, towel hangers, taps and other bathroom fittings that fit with your shade of white. A very popular colour which goes well with white is golden. Golden bathroom fittings give a very classic look to your bathroom.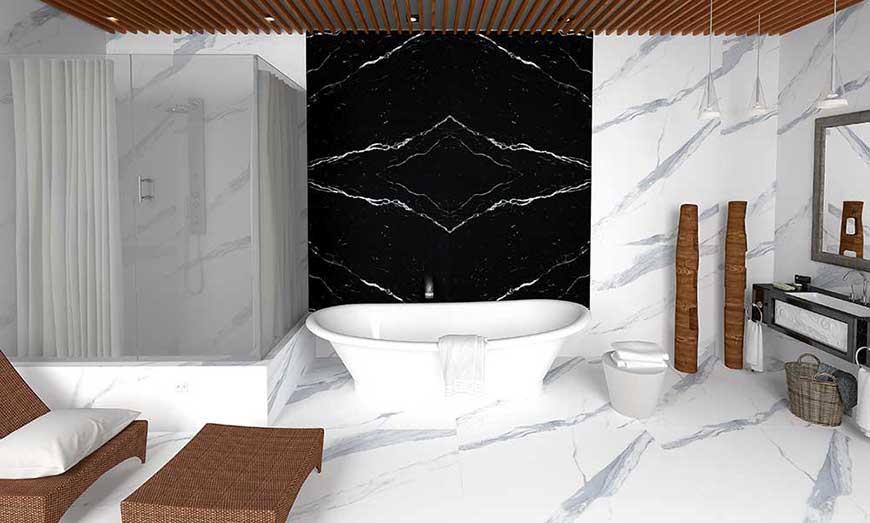 Avoid the bland look: Although white is a very versatile colour, if it is not used carefully it could come out looking bland.So ultimately you will need to integrate some colours in like black and gold that will add a touch of class to your décor scheme.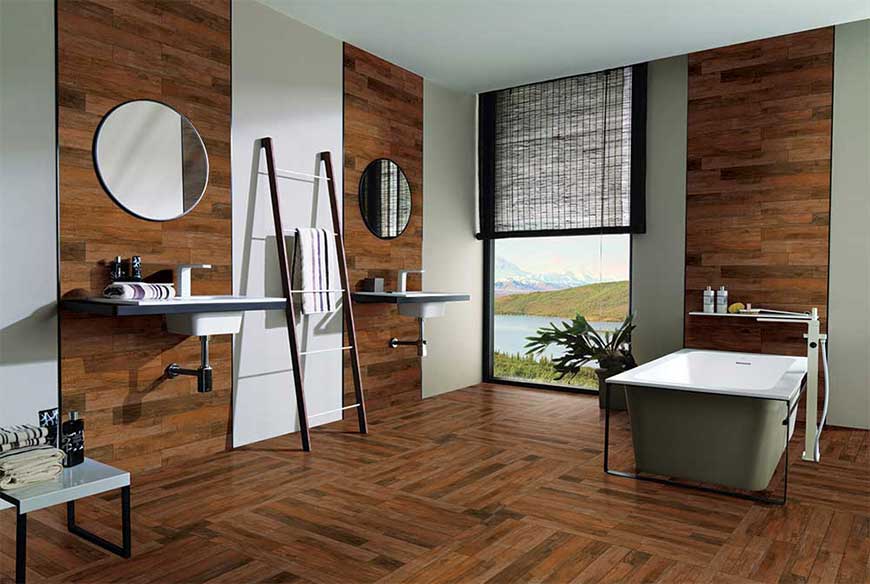 Keep it simple and follow a few design rules, and you are all set for an elegant and smart white bathroom.