Heavy Duty Tiles For Stressed Usage Environment
Tiles are increasingly becoming a preferred flooring choice in areas that experiences heavy footfall and a lot of wear and tear. There is no dearth of options available that meet these precise requirements. Duratech XT, Heavy Duty Vitrified Tiles from the house of Kajaria, India's No.1 tile company meet these requirements and more.
A perfect Blend of High-Durability and Unique Designs
Depending on space where these tiles have to be installed, options that provide an amalgamation of strength, functionality, style, and aesthetics can be chosen. Here, we bring you some areas where laying these tiles proves to be an excellent choice.
Parking Space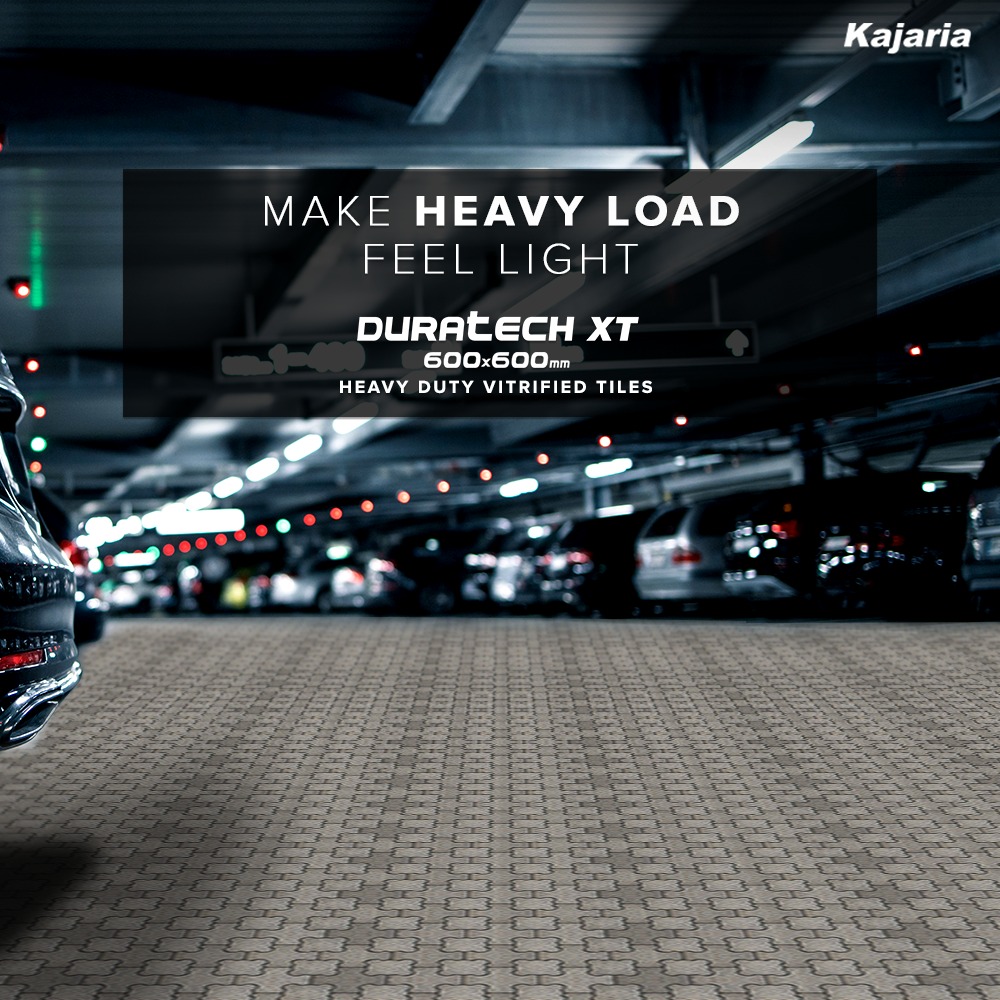 When looking for a suitable floor covering option for a parking space, check out tiles that come with features like anti-skid, good grip, ability to sustain heavy footfall, and help users to have a firm grip on the floor. It can easily bear heavy loads and is water-resistant and scratch-free. These tiles can also be used in gymnasiums, shopping complexes, warehouses, factories, malls, ramps, and more.
Public Parks & Gardens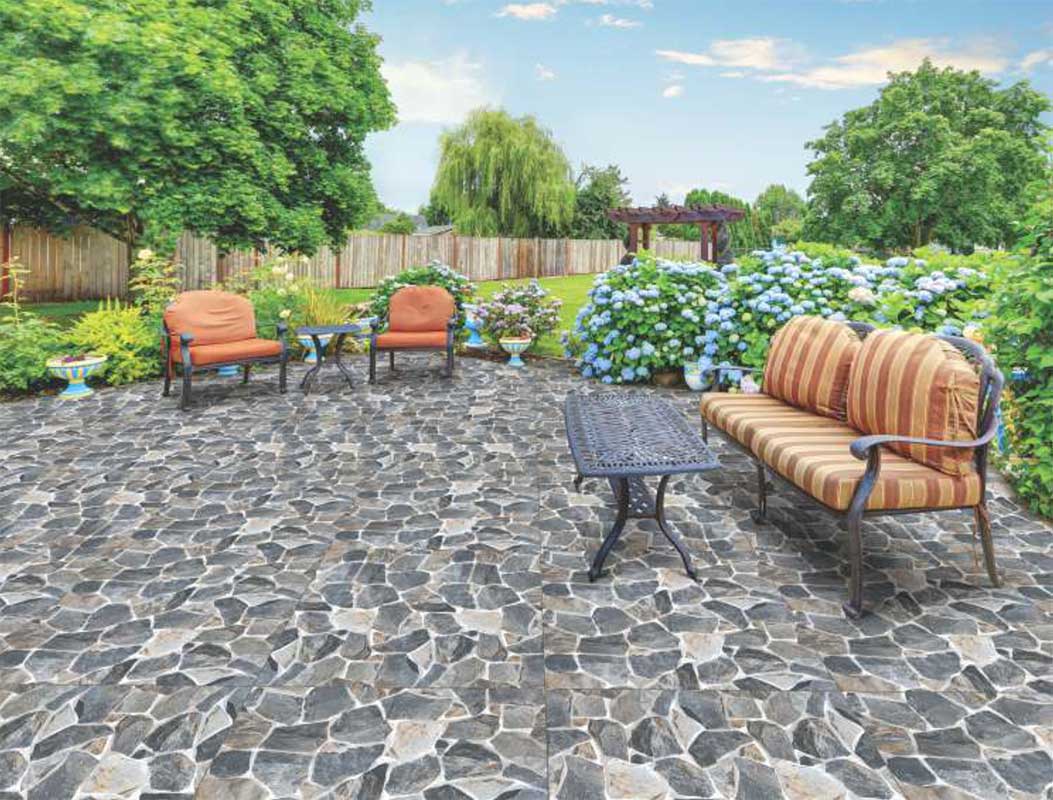 People visit parks to enjoy some much-needed exercise and jogging. Laying anti-skid and firm-grip tiles help them exercise without the fear of falling. Moreover, these tiles are easy on their knees and despite walking at a brisk pace or jogging on this surface, their knees are safe. It is very easy and quick to install, effortless to maintain and serves for a long time.
Pedestrian Pathway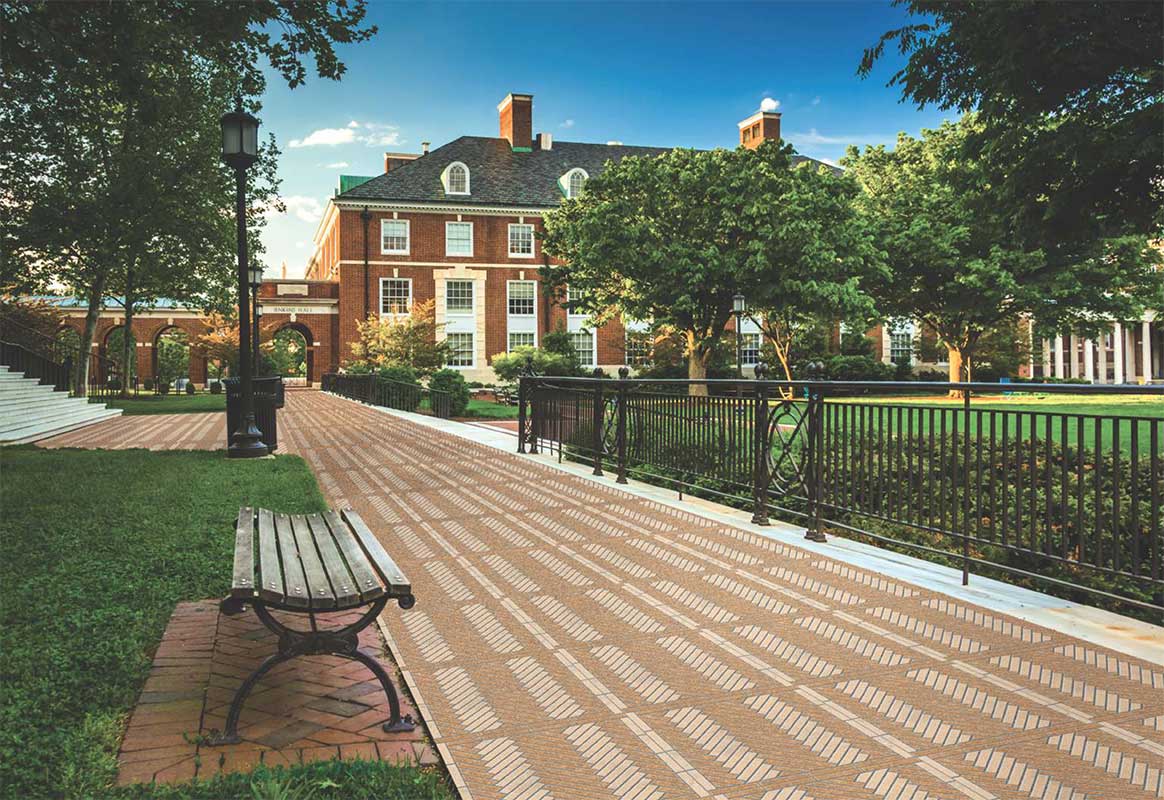 India experiences extreme temperature and pedestrian pathways are exposed to natural elements. Duratech tiles can handle high temperatures even when exposed to harsh sun rays without any change in its composition.
Its higher thickness makes it rough and tough. It can easily sustain heavy resistance. All these features combined with cool and unique looks make these tiles a perfect floor covering solution for spaces sustaining a lot of rough use. Available in lovely natural shades, these tiles are fast becoming a preferred choice for many heavy-duty flooring requirements.
Check out some of the designs of this magnificent collection:-