Find Beautiful Ceramic Wood Tile for Home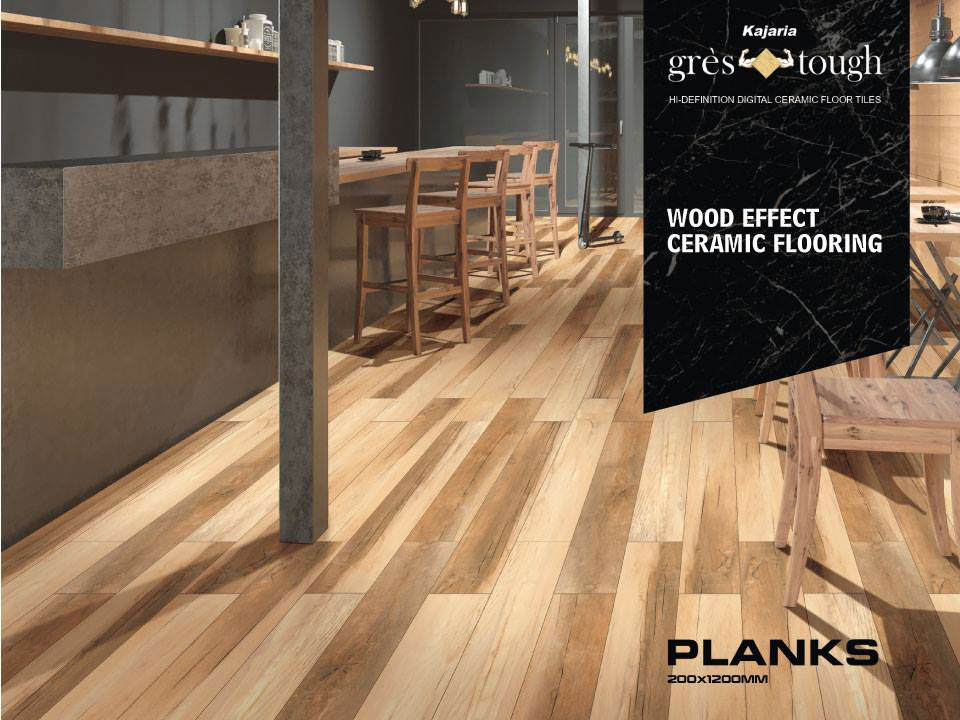 When you love surrounded by nature and want it to be an integral part of your existence, bring tiles with natural wood like appearance into your home. These tiles are designed and fashioned in such a way that installing them brings a look of verdant forest into your home and that too without harming the environment. From mere and ordinary, these tiles make your space immediately transcends into something super-chic, upscale and elegant. Having said this, how many homes do you see that have floors made from real and genuine hardwood? With the help of modern technology used in modern tiles, it is now possible to acquire a similar rugged and warm look.
Majority of our houses are seldomly occupied by a single person, or at the most two. With kids and pets around, hardwood can surely become too difficult to handle and maintain. Tile flooring is not only affordable vis-à-vis wood, they are also apt for areas that have higher traffic and are prone to wear and tear. This material is fashioned and engineered to be extremely durable and strong with the added advantage of its resistance towards stains and spots from dirty shoes and mud-soaked paws.
Ceramic wood tiles can be quite commonly found these days. They are reasonably priced – you will surely find one that suits with your budget; they are available in huge assortment of colours, shapes, sizes, look and feel; and with latest technological advancements, manufacturers are able to churn tiles that look no different from real wood.
It is a good idea to research a bit before you decide to invest your money. One thing that surely needs to be considered while shopping for the right ceramic tile flooring is the area of your home where it would be used. You would want to speak to an expert or a consultant before making a choice. Plus, you need to wisely choose the colour of the tile and today most manufacturers can actually custom make the colour as per your requirement – light coloured tiles are great if you have pets around while the darker ones are good if you wish to invest one-time and keep it at that for the rest of your life.
Ceramic wood tile is also one of the best eco-friendly options for your floor. They are not coated with any detrimental chemical and they do not allow collection of dust and harmful microbes making them safe for the health of your family too.
Watch the video to find out 6 reason to buy #GresTough Tiles over Italian marble!