An Architect's Guide to Full Body Tiles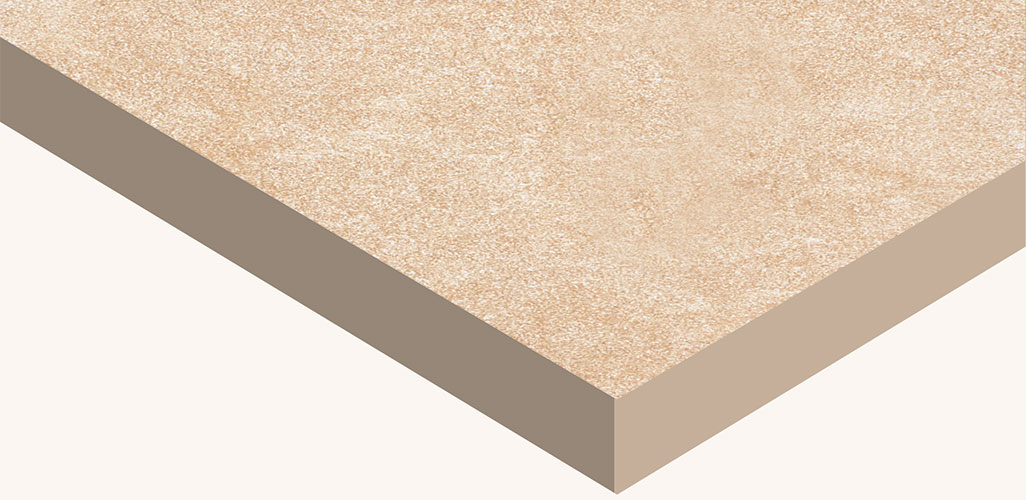 Selecting floor tiles is one of the most important decisions taken when a building is under construction or going a massive revamp. With multiple options available in the market, it is a highly confusing choice to make. It is better to take guidance from a professional who has an in-depth idea of which flooring material works in which space. You can ask your architect and he is sure to guide you to make a well-informed decision. Many architects are suggesting full-body tiles as it has a lot of benefits making it a preferred choice.
Why choosing Full Body Vitrified Tiles is a great decision?
If you are wondering why you have been suggested to go with full-body tiles, here we share a few benefits of this tile options that will help you make the right choice.
Withstands Extensive Wear and Tear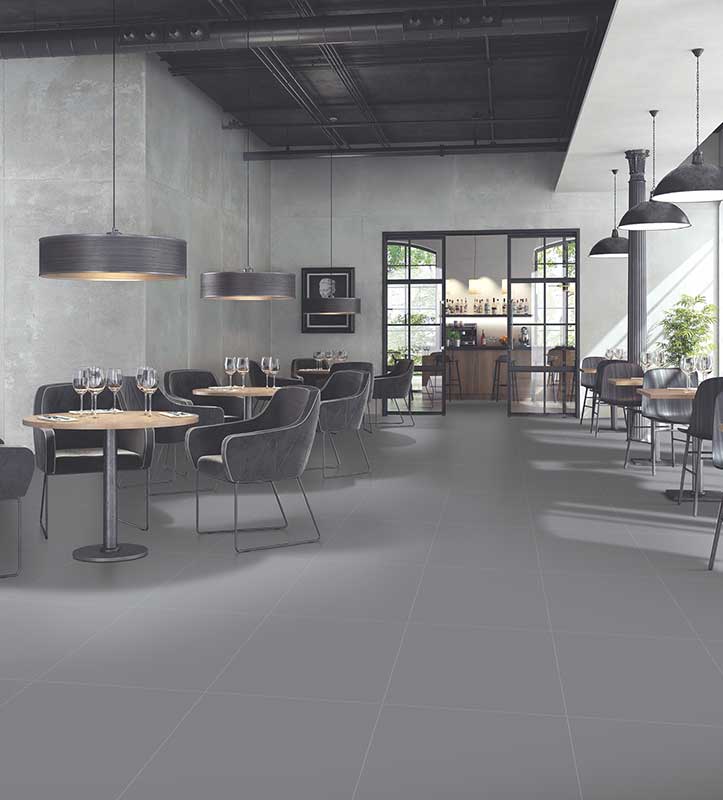 Full Body Vitrified tiles are perfect to be used in heavy footfall areas where constant use in extensive wear and tear of tiles. In these tiles, the surface colour and design are the same all the way through the tile thickness. Thus, even if the floor tiles gets chipped, the damage is hardly seen.
These tiles are can be used in malls, offices, garden, parking areas, godowns, and residences. Its special features and high aesthetic value make it well-suited for light commercial and domestic traffic contexts.
Perfect For Stairs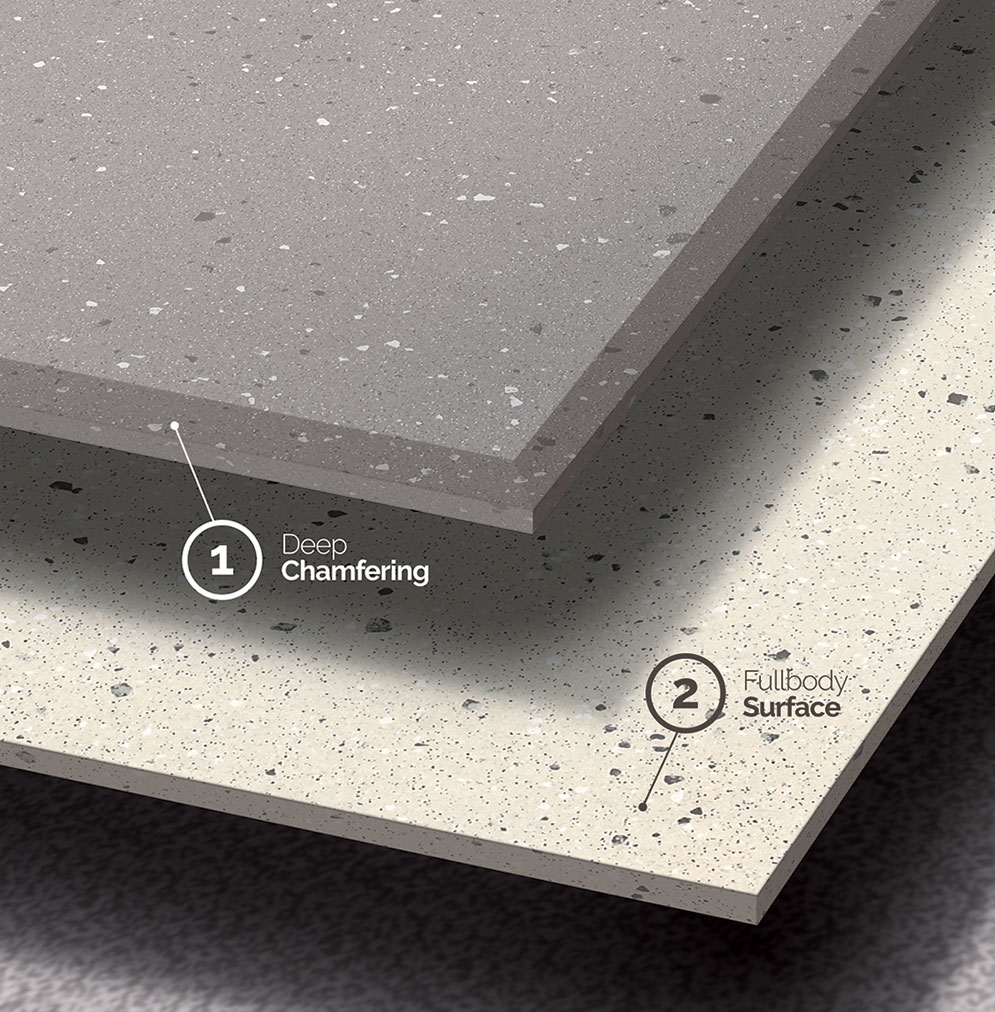 Since these tiles enjoy robust strength and have anti-stain, scratch and skid features, it provides the highest degree of durability when installed on staircases. Just like natural stones, these outward edges of the tiles can be ground to provide a smooth surface. It ensures your firm grip when climbing the stairs and the edges show the same design all over as on the tile surface.
Kajaria brings an exceptional range of full-body that adds to the aesthetic appeal of the space where these are installed.