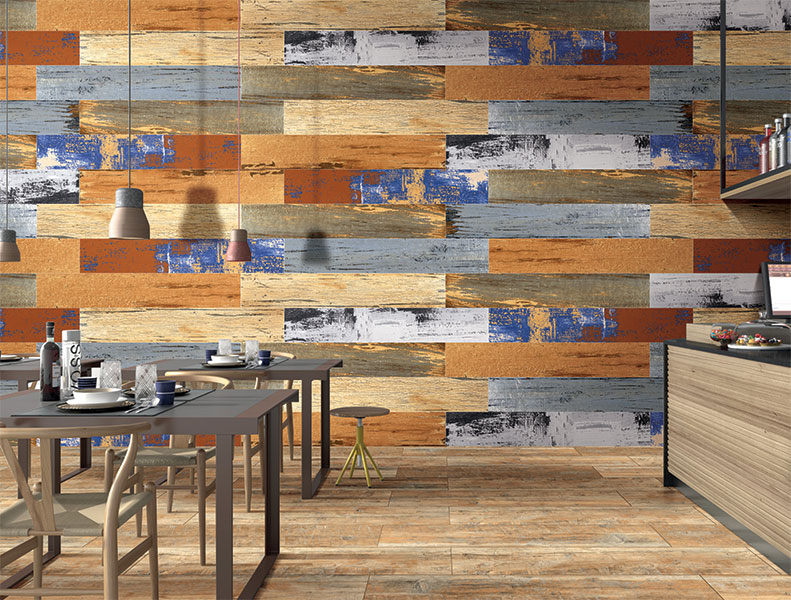 Go For Space Makeover With Wood Wall Tiles
If you are planning a complete makeover of your house, why not try a wood effect on your wall spaces? Turning out to be the latest trend, wood wall tiles are fast becoming the preferred choice of interior designers and architects. Let us find out how these tiles add character to space and bring out the best in them.
Easy to Maintain
Maintaining a wooden wall is very easy and hassle-free. Using them liberally on your walls will get you the country farmhouse look. Where natural wood requires a lot of cleaning, treating and maintenance like waxing, sanding, etc., with wood wall tiles, you don't have to worry about that. These are low on maintenance and highly durable tiles which can be installed easily and enjoyed for a long time to come.
Complete Natural Look
The wood wall tiles impart a lifelike, natural look. The tiles are created using high definition images of natural wood where grain and knots are clearly visible. The images are then transferred onto the tiles. A naturalistic texture can also be imparted by scoring grooves onto the tile surface.
Long-Lasting
Once these tiles are installed on your walls, you can leave them alone. With wood effect tiles, you can forget about scratches or peels on its surface as it is seen with a painted surface.
Sun Resistant
Unlike natural wood, wood wall tiles do not fade away when exposed to a sunny patch. In natural wood, it is not unusual to see sunlight bleaching the wood which results in wood losing its colour, or fading away to a muted, dull tone. In case of these tiles, even the brightest sunlight cannot mar its beauty, keeping it bright and shining as always.
Do Up your Deck Area
If you love soaking sunlight and spend time in your lovely garden, invest in high-quality wood wall tiles on your patio or deck walls. Outdoor spaces look all the more delightful and more interesting with wooden connotations on the walls.
If you are an ardent nature fan, go for wood wall tiles and get an impressive look for your humble abode where you feel happy, relaxed and at ease.