Rustic Kitchen Wall Tiles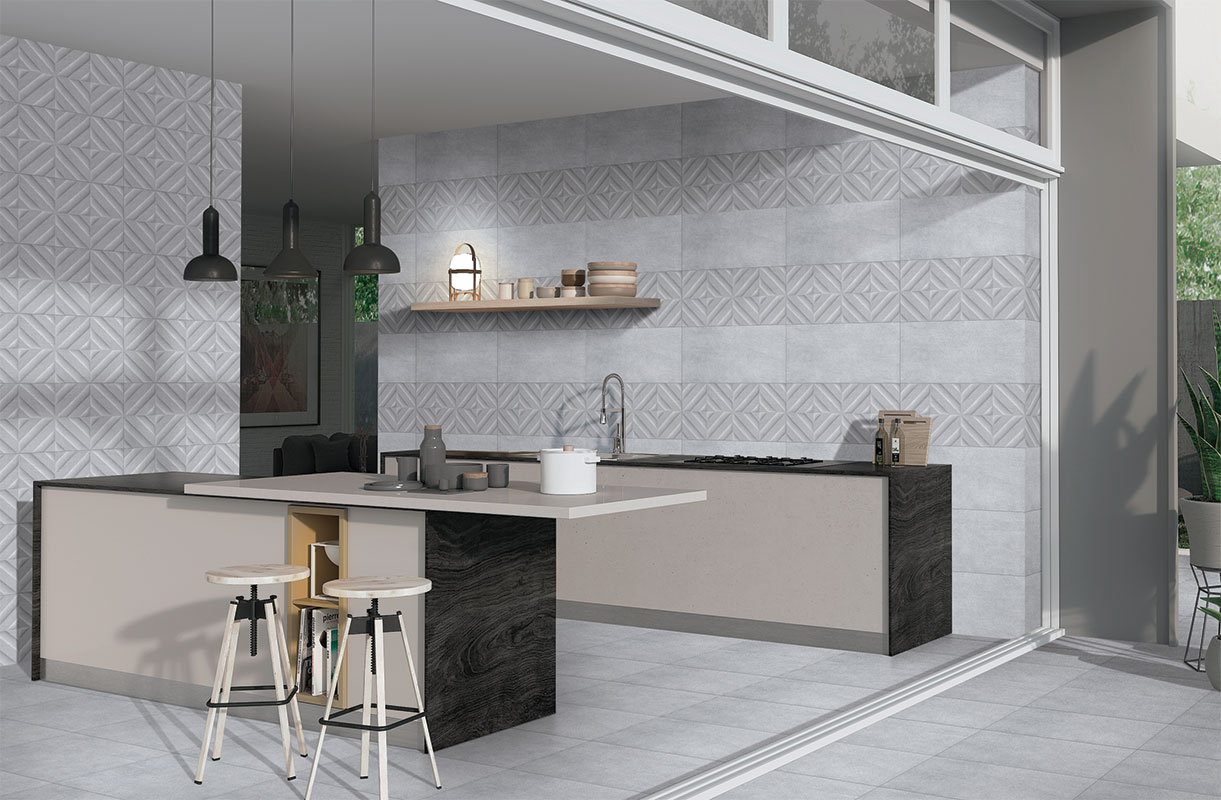 Design Your Kitchen With A Stunningly Rustic Character
Rustic decor is one of the trendiest styles of decorating kitchen space these days. It is like going back to the olden medieval times, taking inspiration from the outdoors and getting the wood tones to the interiors. If you are looking forward to styling your kitchen space in rustic tones, you can choose rustic kitchen wall tiles that are available in rough wood touches and creamy hues encapsulating the space which is nothing short of a joy to behold.
If you have a big family kitchen for your meals, you should go for flooring that is hardy. Rustic kitchen wall tiles impart a natural look to spaces. It is a lovely manifestation of the originality and finesse of craftsmanship, the freshness of nature, the warmth and quiet of home and the perfect embodiment of charm.
Rustic tiles bring a certain rural style to your kitchen, offering a special brightness that highlights even the smallest of small details transforming it into a welcoming space. There is an incredible range of rustic kitchen wall tiles available, choose something that fills the kitchen with your personality. You can also gain inspiration from different textures like clay or noble materials like wood and go for a truly and delicately warm style.
If you are an ardent fan of everything that transpired in the Italian Renaissance period, you can choose kitchen tiles that evoke the majolica technique which was quite in vogue these days. It comes with stunning earthenware look enameled with metallic oxides. Dress your kitchen walls in these tiles and enjoy a smooth and decorated look in unusual motifs.
If kitchen space is your domain, you would love to dress it in such a way that it commits to sophistication and femininity in rustic style spaces. Choose neutral colours and go for a mosaic of checkerboard design that will impart a sense of spaciousness in your cosy, small kitchen.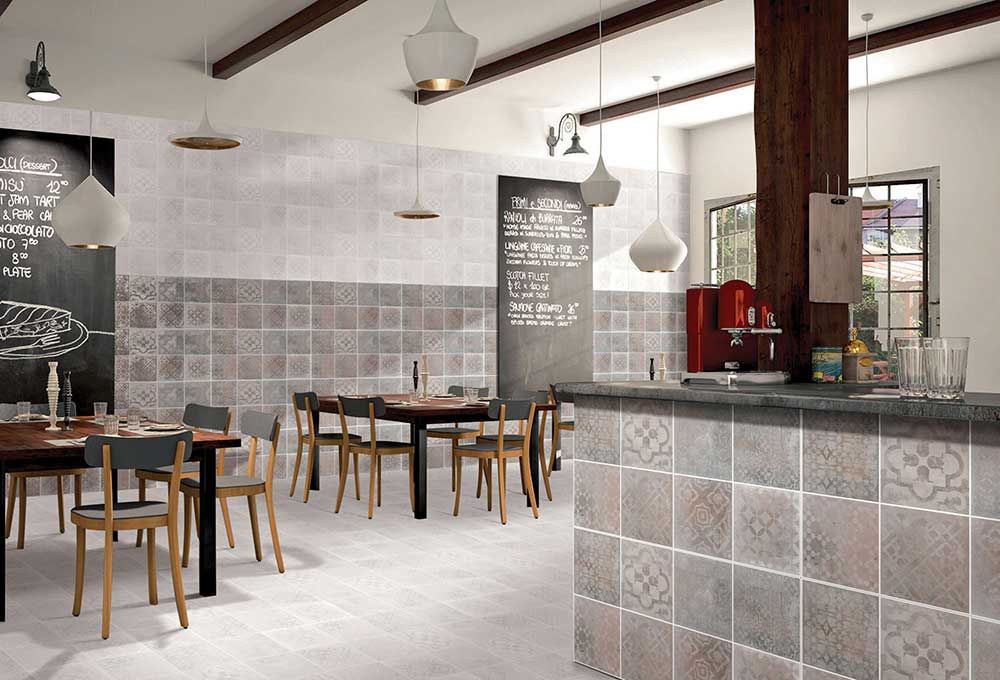 You can also choose rustic kitchen wall tiles that are inspired from untreated wood which will help in shaping up not only your kitchen interior design atmospheres but for your entire home.
Your careful selection of tiles for your kitchen will surely give it a much-deserved enhanced look and feel.