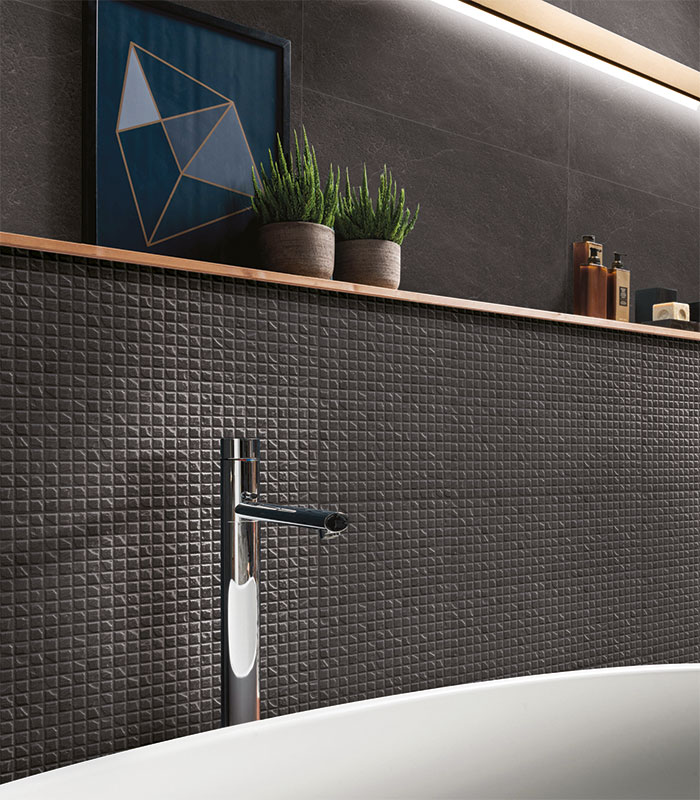 Give a Dramatic Effect To Your Home With Metallic Ceramic Tile
If you want to have a warm but dramatic effect in your home, look for tiles that are unique and lends a distinct character to spaces. Check out metallic ceramic tiles that are available in warmer tones like copper, bronze, gold or soft silver. These tiles successfully add a dash of glamour to any space. These tiles can be incorporated in various spaces to add sophistication, drama, and character to your space.
Look Beyond Stainless Steel
When we talk about metallic ceramic tiles, it need not necessarily mean stainless steel, though just a few years back steel was predominantly used in kitchens as a metallic backsplash. Today, we have a lot of options to choose from- copper, brass, pewter, bronze, tin, and iron. These options are attractive alternatives to simple, conventional tile options used in residential and commercial spaces.
Metallic tiles can also be used on walls, and bathrooms to get a striking effect. These are available in an extensive range of textures, finishes, patterns, and sizes. Choose an option that helps you create a focal point that grabs immediate attention of the visitors.
Glitters and Shimmers
If you want to create sparkle or shimmery hues for a luxurious touch, choose metallic ceramic tiles that will transform even an elementary space like, a bathroom into an opulent and elegant spa. Using these tiles also add an elegant touch to space without going overboard with it.
Warmth in space With A Cool Touch
Choose bronze metallic ceramic tiles which are undoubtedly a very modern and refreshing alternative to traditional tiles. It is the best way to add some industrial chic to your humble abode.
Stunning Silver
You can also use these tiles as an accent instead of going for the entire wall or floor. The silvery metallic tiles subtly bring out the beauty and monochromatic colour scheme of the space.
A Hint of Luxury
Metallic tiles are the best way to add grandeur and opulence to any setting. If you go with golden metallic tiles and use it to surround the fireplace, you can imagine the dramatic look of this space enlivening the modern and sleek living room. It is amazing to know how these modern looking tiles can bring about a remarkable change to a casual space making it look spectacular.
Visualize the space and make your choices carefully such that it completes and complements the entire look.