Career -
Working @ Kajaria
The Kajarian Spirit - A culture of innovation, creativity and commitment to Growth creates high performing winning teams and building Trust all around. We make investment in our people, they are our top priority. At Kajaria people are the key drivers of success. Kajaria provides its employees a dynamic professional environment bound by 'The Kajarian Spirit' that makes Kajaria a fantastic place to work
The best way to find out just how much you can achieve at Kajaria is to hear from the people who work day in, day out in our business, constantly outperforming expectations and, through their passion, contribute to our success. Watch the success stories for the inside line on the kind of opportunities a career at Kajaria could offer you.
Hearing it straight from the people who've managed to succeed with us should give you an even better idea at just how much a career at Kajaria can challenge and develop you.
Photograph of Some of the Kajarians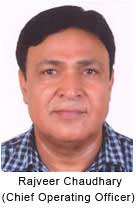 I feel pride to be associated with "KAJARIA" since last more than 13 years.
The working in Kajaria has given me lot of empowerment and opportunities to experiment and excel, full of freedom to demonstrate my potentials.
I feel very happy when the performance of the plant exceeds benchmark set by us. The top management, I find always provide a professional environment and freedom to work.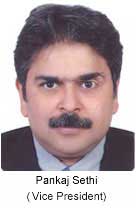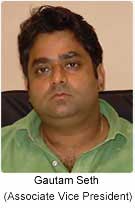 Good & strong management has propelled me in my career of 12 years with this esteemed organization to face challenges and come out with flying colors.
I feel honor to work with the Leader in the Industry.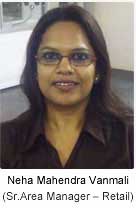 I've been working with Kajaria World since April 2007.It is really being a very nice experience working with a professional company, like Kajaria.
I've not only grown here as a professional, but also as a individual, and i attribute this to the work culture, and the exceptional support and guidance of my colleague and my senior.
In the coming years , I see myself growing with the company.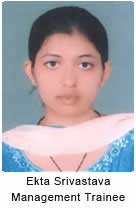 I joined Kajaria Ceramics Ltd. as a Management Trainee and this being my first job I was quite apprehensive about my prospects in the organisation. However the kind of support and exposure I got from the mentors and colleagues in the organisation has helped me in building lots of confidence and thorough understanding of organisation. Also the training provided to me has been very useful in empowering me with good knowledge and skills required to achieve performance goals. It's a great opportunity for me to start my career at Kajaria and I look forward to reach new heights in my career with the growing organisation. It's a great opportunity to be a part of Kajaria- an organisation which redefines lifestyle.
×
Your Shorlisted Products