Near-Infinite Possibilities in Kitchen Tiles Texture
The range of tiles available in the market has evolved and expanded at an exponential level. When looking for suitable kitchen tiles, homemakers can explore near-infinite possibilities that reflect the perfect blend of innovation and creativity. Kajaria Ceramics is India no 1 tile company that is engaged in harnessing originality in novel ways.
Lovely Textures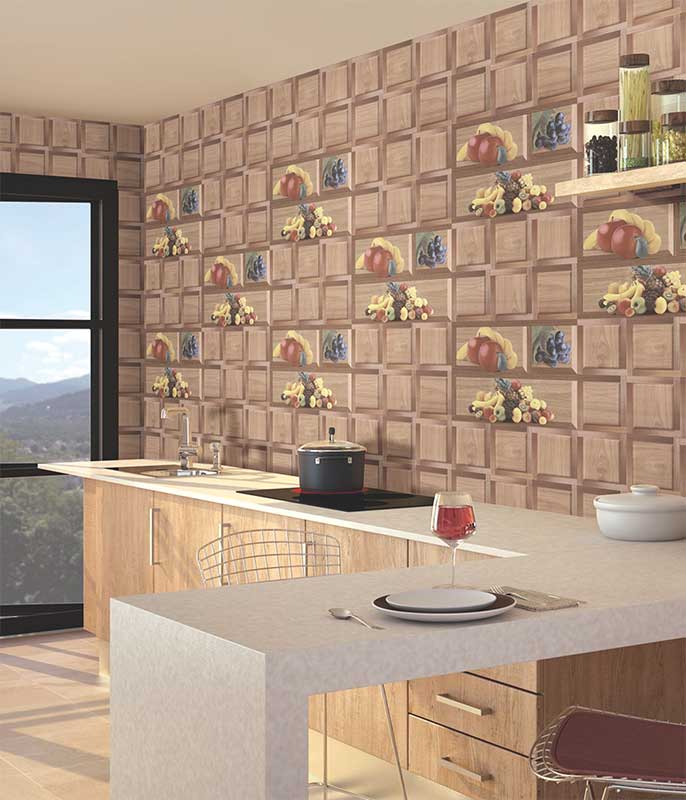 Since the kitchen has always been one of the most important areas of a home, homeowners focus a lot of attention when it comes to choosing tiles and other fixtures for this space. Check out an amazing array of 3D Tiles pattern that brings the image of ripples and waves on the water into mind.
Blend of Technology and Artistry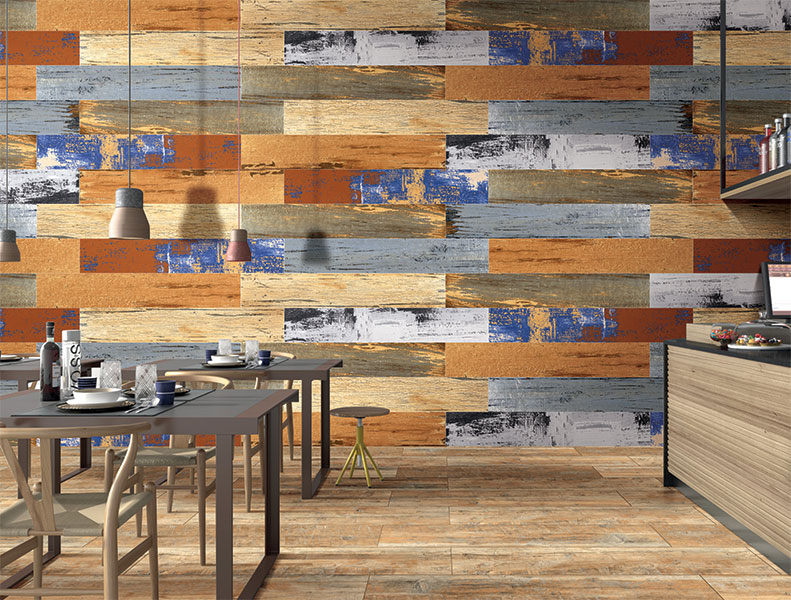 When manufacturing kitchen tiles in diverse textures, many elements are kept in mind that are responsible for contributing to the tile pattern designs. Some of the elements are striking a perfect balance between technology and artistry, getting inspired by cultures, bygone times, and stunning architectural marvels. These elements have helped tile companies to come up with trendsetting options.
Feel and Experience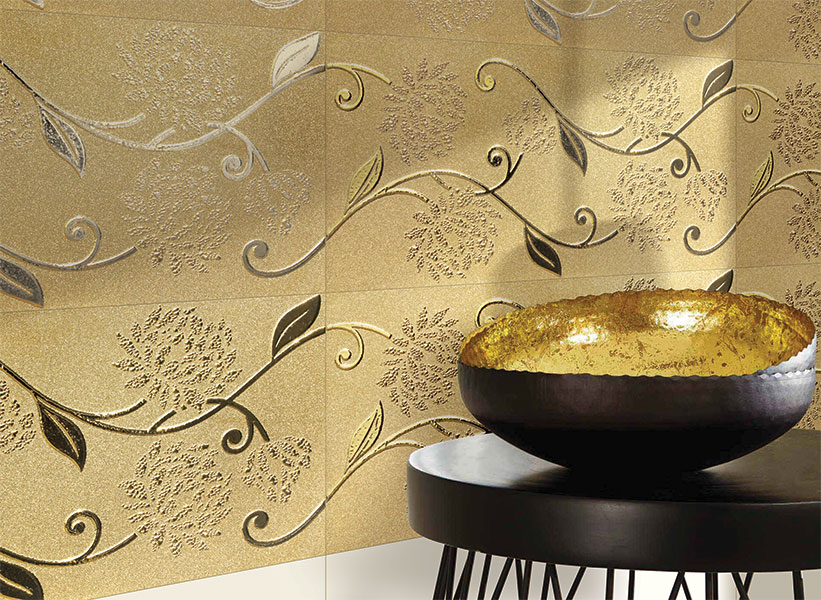 Kitchen tiles are available in stunning textures, material or idea is chosen and reimagined so that the finished reflects an embodiment of the essence of a period, aesthetic appeal, or feeling.
Tactile Quality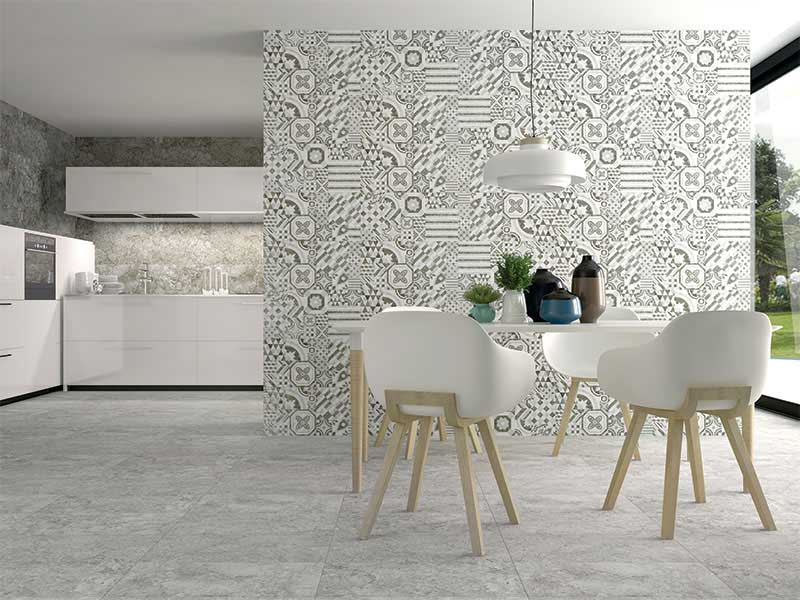 These kitchen tiles come with an extraordinary tactile quality that speaks volumes about luxury, elegance, and sensuousness. The modern yet sleek simplicity of these tiles radiate your refined taste.
Amazing Looks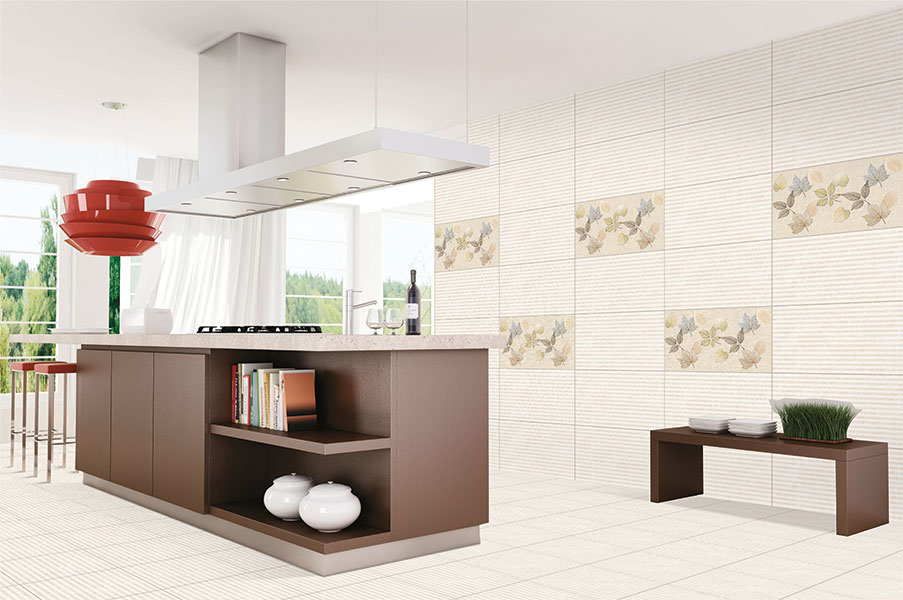 The patterns and designs in textured tiles evoke innovation and style that help homeowners and designers create diverse looks. These tiles not only look visually exciting and aesthetically pleasing but also prove to be very practical for broad use and application.
Kajaria Ceramics comes up with design and texture patterns that gel with the chosen material for a specific tile- complementing style and artistry. When installed in the kitchen, the whole area gets transformed into a designer space. The tiles also exude bold elegance bringing a perfect balance between innovation and style in modern and uber-cool homes.
-->