Black Tiles- Add A Touch of Elegance to Your Space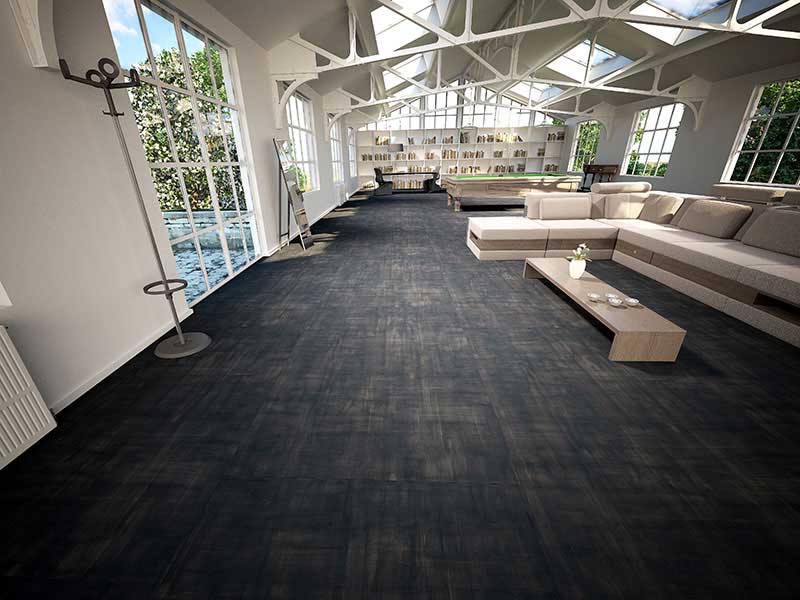 Black, the colour of mystery, elegance, class, and sophistication. This colour has a variety of hue and depth, unlike any other colour. When looking to add style and class to your space, choose black tiles. This colour is all about possibilities and potential. Thus, bring a lot of positivity and optimism in your space by choosing black-hued tiles for your offices, commercial spaces, bungalows, huge apartments, and villas.
Here, we bring you an insight into why choosing black tiles in various areas of your home or offices is a good idea.
A Touch of Class - Black Colour has always stood apart from other colours with its magnificence, depth, and charm. Thus, when installing black tiles in larger spaces, it transforms the look of space and makes it look classier and sophisticated.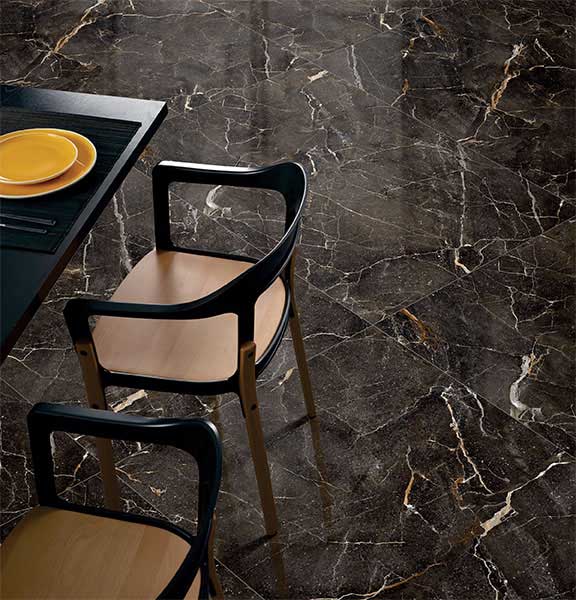 Diverse Hues of Black - When we talk about black tiles, we mean diverse hues of black in plain or textures patterns. Some of these tiles are available in natural granite or marble look. Installing these tiles lend a classy appeal. The gleaming and polished tiles look beautiful in any space. Complement it with light coloured walls and stylish furniture to accentuate the overall look and décor of space.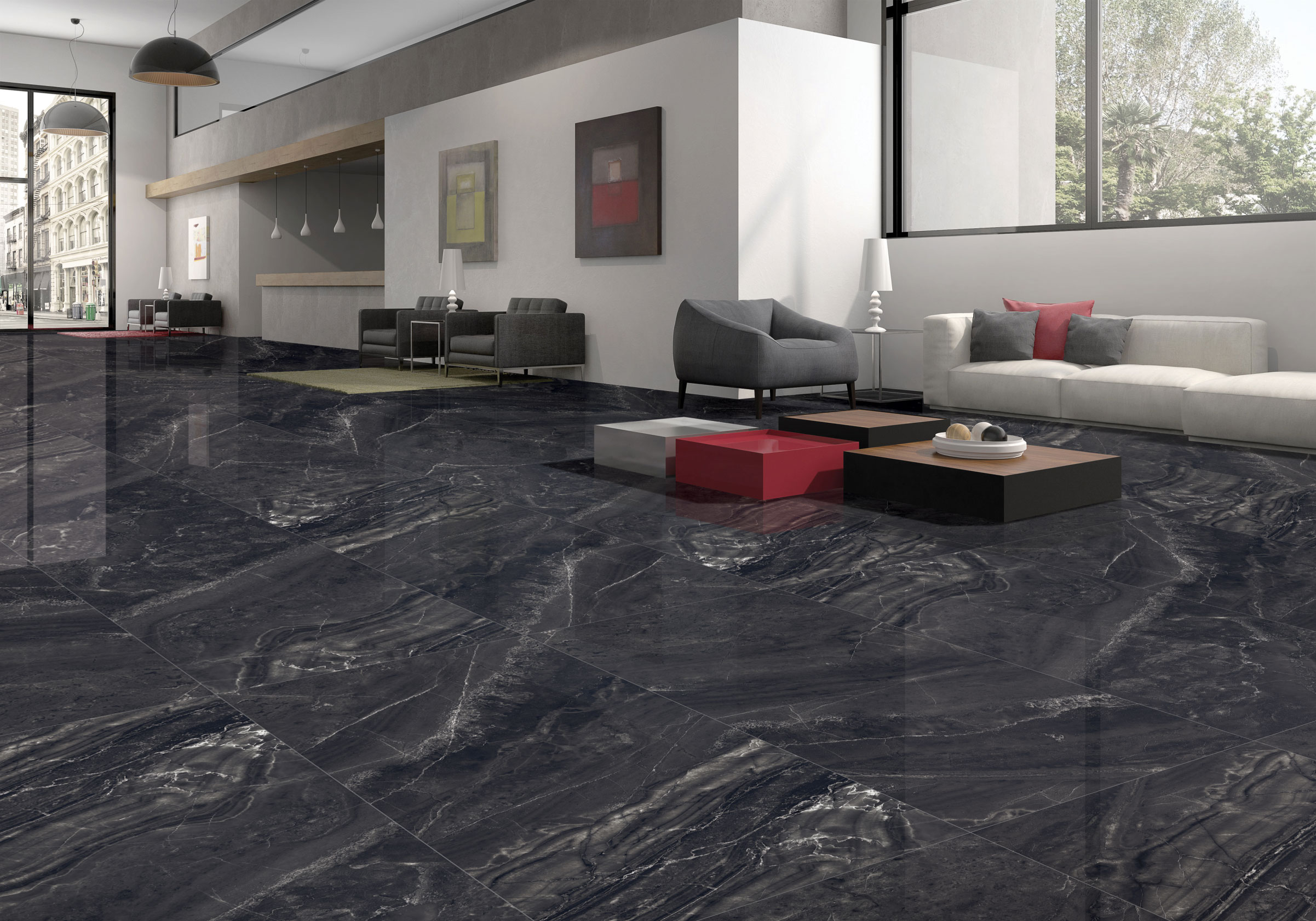 Amazing Benefits - Black coloured tiles not only look aesthetically pleasing but also bring a lot of benefits for the users. It is available at affordable costs as compare to granite marble and requires minimum upkeep and maintenance. Wiping it with a damp cloth is sufficient to bring back its sheen and remove dust and dirt.
Easy and Quick to Install - These tiles are amazingly easy to install unlike natural stone tiles. It comes in specific sizes and thicknesses. Choose something as per precise space requirements and get them installed in just a couple of days.
Robust and Durable - These tiles go through baking at remarkably high temperatures and are thus strong and robust. It is, for this reason, these tiles can be used for a long time without facing issues like wear and tear, chipping, cracking, and more.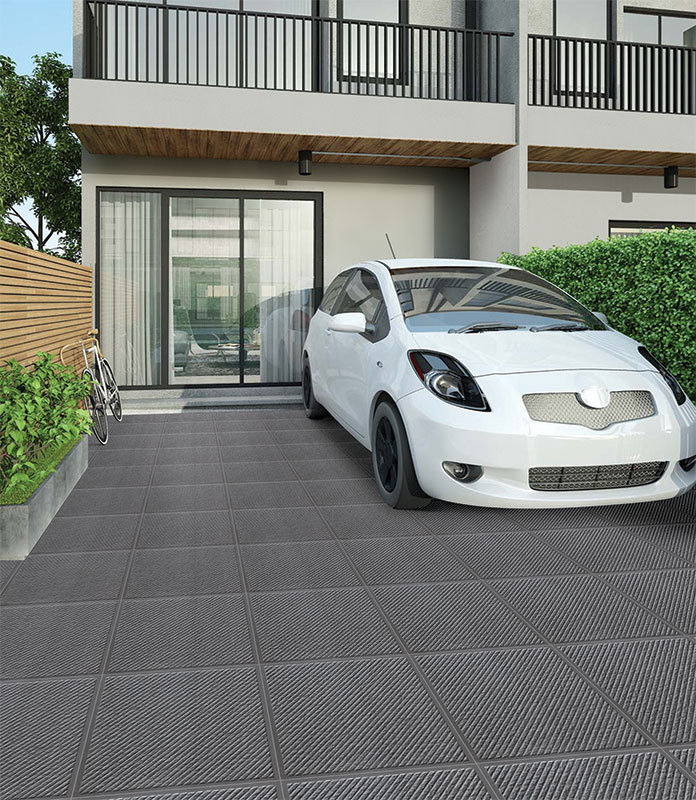 Book Match - These tiles are also available in Book Match feature. You can install these tiles on a wall and create a focal point, an inspired design to make space look incredibly beautiful and impressive.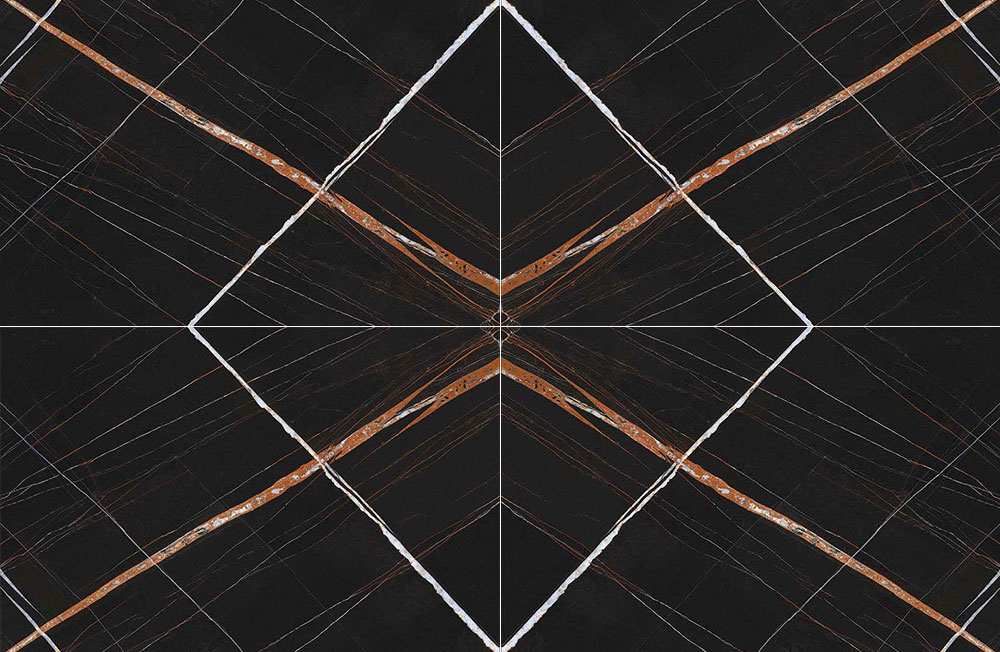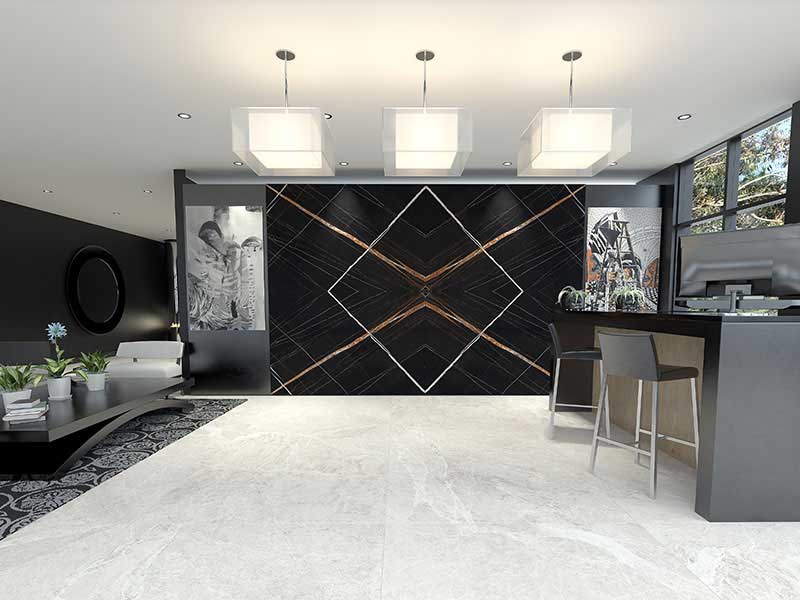 Check out our impressive range of products:-

Floor Tiles Wall Tiles
-->