Explore the Finest Collection of Bathroom Tiles Texture by Kajaria
Explore the Finest Collection of Bathroom Tiles Texture by Kajaria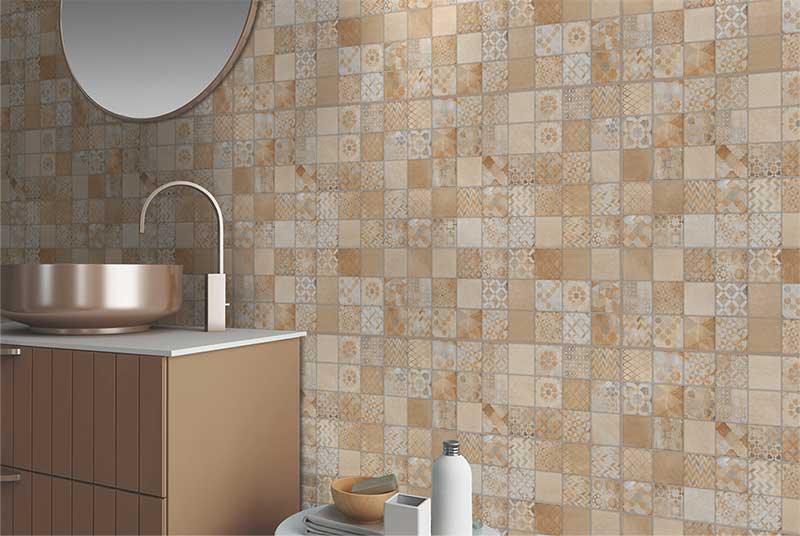 Planning a bathroom makeover? Check out our incredible range of bathroom tiles texture that will help you add colours, style, and depth in this space. These tiles are attractive in looks, scratch and stain resistant, and comes with textured surface. Installing them adds an added dimension to this space without looking over the top or overwhelming. We have an extensive range of options available in multiple hues, designs, patterns, and styles giving you optimal choices. These tiles go perfectly well with overall look of the bathroom giving a harmonious appeal.
Spacious Look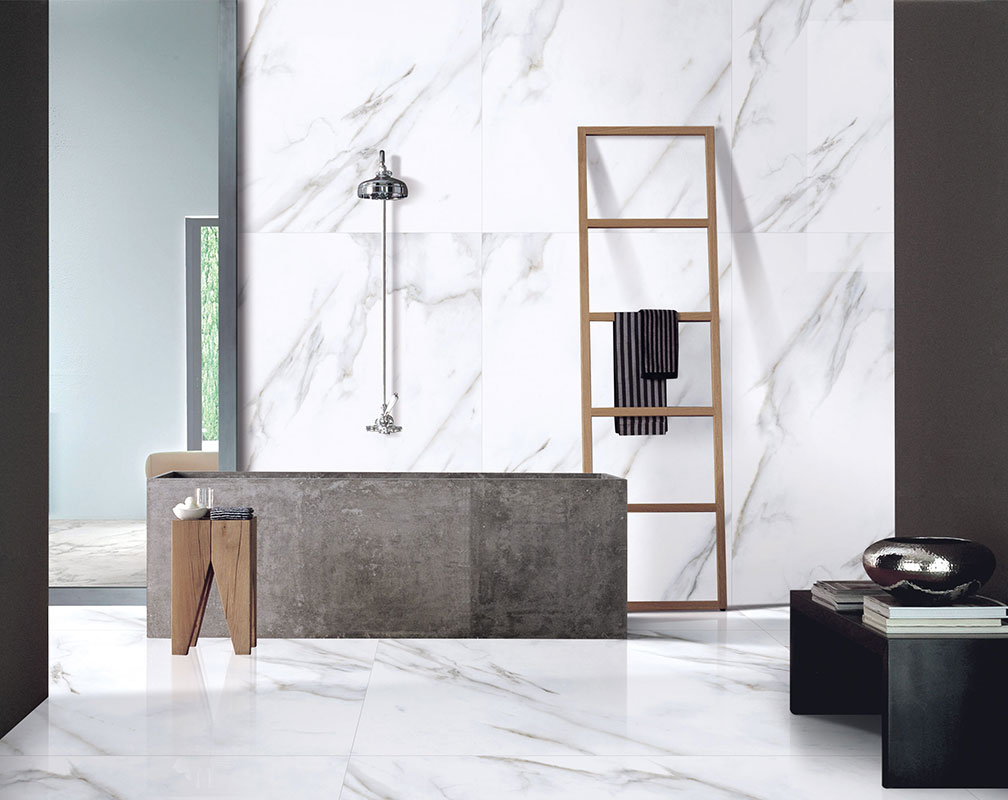 Installing light textured bathroom tiles gives a spacious feel and look to the bathroom. It creates a subtle sense of movement. When installing in small bathrooms or bathrooms with limited space, it will make it look bigger than it is.
Anti-Slip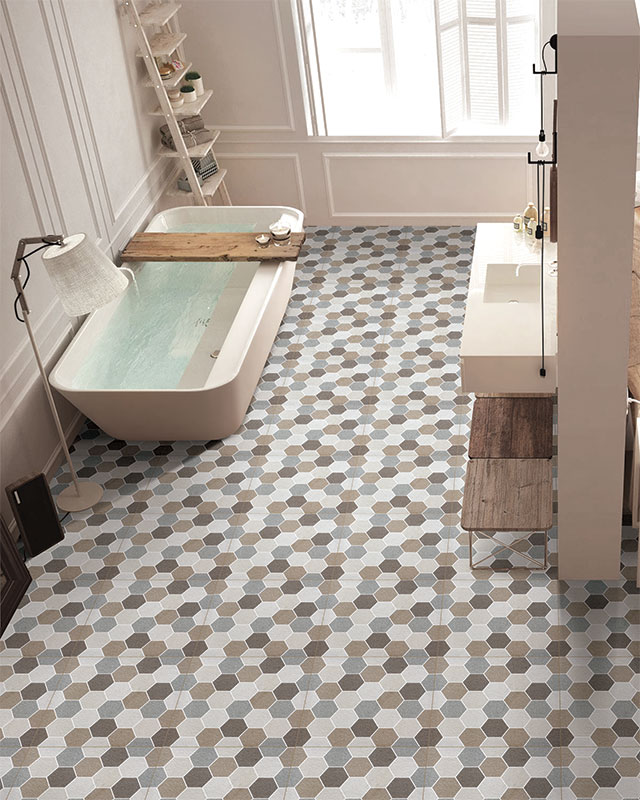 The textured floor tiles for bathroom has rough and uneven surface that makes it slip-resistant. Bathroom is a space with high humidity. Thus, installing these tiles ensure the safety of the users against slipping.
Amazing Colour Variations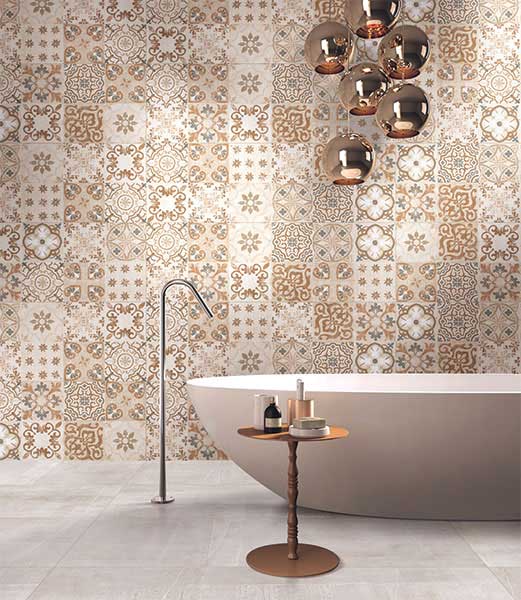 Dress up your bathroom walls in lovely aqua colours or any neutral shades. Interesting gradients, wave patterns, and more are available that can add an interesting element to your bathroom space.
Inviting Designs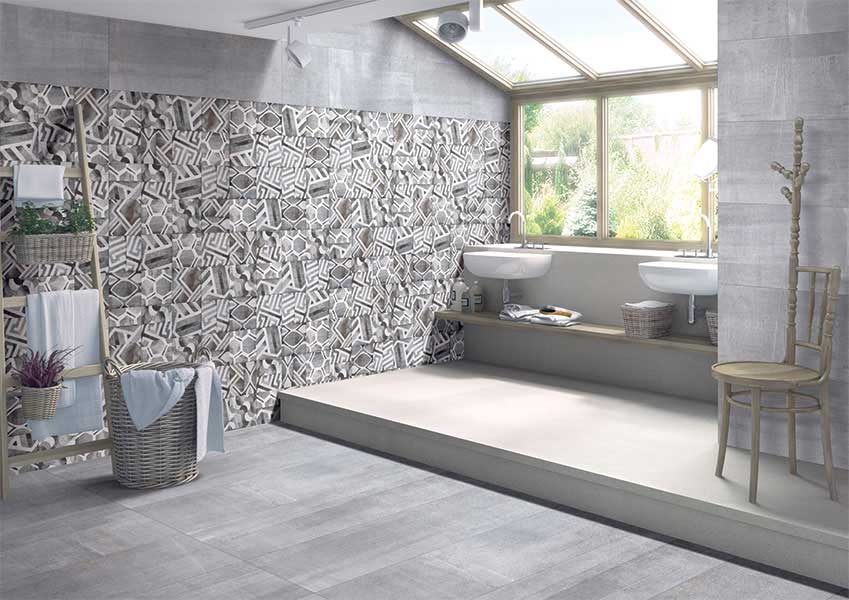 Choose from among our interesting and exciting range of inviting designs that creates a perfect focal point in the bathroom. Make bathroom your favourite escape when you wish to spend some quiet "me" time with yourself.
Neutral Palette
Choose neutral palette like black and white checkerboards and earth-tone tiles on bathroom floors to create a timeless classic look. Choose colours and designs that complements overall colour and design scheme of this space.
Explore our collection of lovely bathroom texture tiles and give a much desired exciting and interesting look to this space.
Check out the amazing range of Bathroom Tiles Texture at your nearest Kajaria showroom and choose options that go well with the design and overall look of your home.
-->