Bathroom Design Ideas from Scratch
Your master bathroom should be an inviting spring, where you can relax and immerse your troubles away. Synchronic colours, timeless installation, and even a few modern bathroom designs are all vital aspects of a well-designed lavatory. With a realistic time frame and budget—along with a creative eye for design—you can put together an amazing space that will soothe your body and your mind. And when your renovations are complete, you'll laze in your serene, fully customized piece of paradise. Here's how you can get started.
Bathroom is a place where you can relax, a space of your own. While designing, renovating or building a new one, you should consider the factors given below in bringing about the desired design features.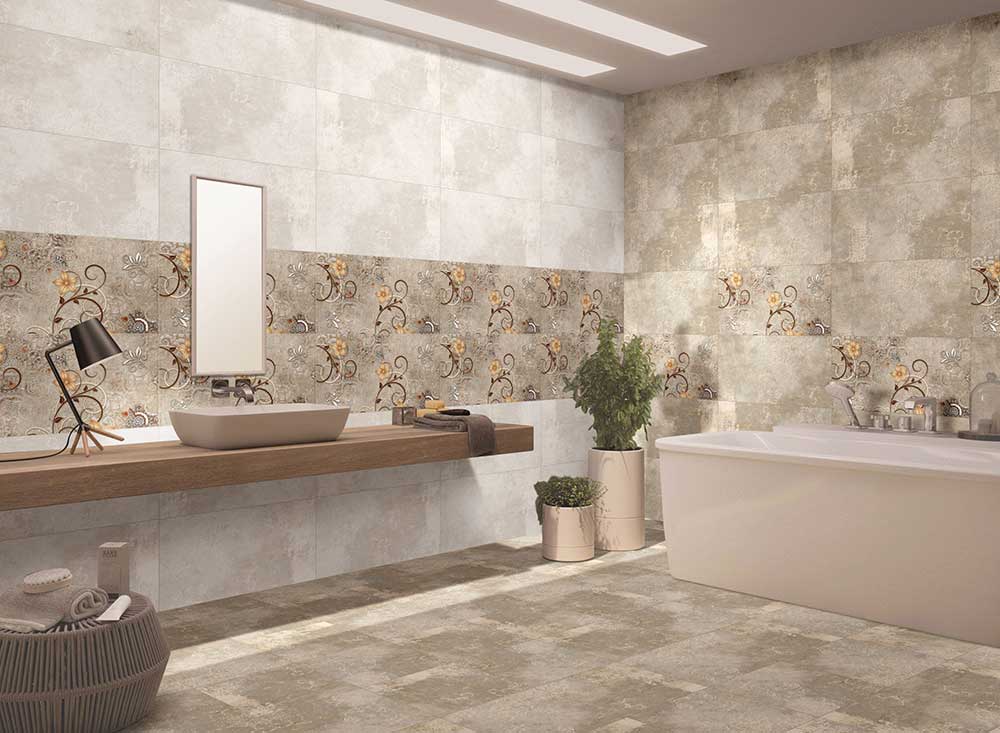 Survey the Space
The first step to designing your new bathroom is to understand the space you'll be working with. If you want to keep the general layout and style of your current bathroom, inspect the walls and flooring to ensure they are all sturdy. Take a note of any structural deficiencies you come across, which might include soft flooring. Alternatively, if you're looking to completely renovate your bathroom from the scratch, consider adding bathroom floor tiles above your subfloor for optimal performance in your bathroom's humid environment.
While you're surveying the space, take measurements of the bathroom and keep a record for yourself. This should include the floor and shower space so that you can receive an approximate estimate from your tile provider.
Myth 3 – Counterfeit
There is no doubt that real hardwood has a natural appeal, but the journey of wood-grain tile has been rapid and with each new product the quality gets only better. Digital imaging and high-tech manufacturing has introduced realistic textures and visuals that make wood grain tile difficult to tell apart from real wood without taking a closer look.
Once you have an idea of your space, choose your design plan. Do some research on current bathroom design ideas, and then determine how you want your bathroom to look and feel. For instance, what style of tile do you want on the floor— like, ceramic bathroom floor tile? Will the tile on the shower walls be different from the tile you use behind the sink? You will be surprised by the variety of tile sizes, styles, and colours that are available.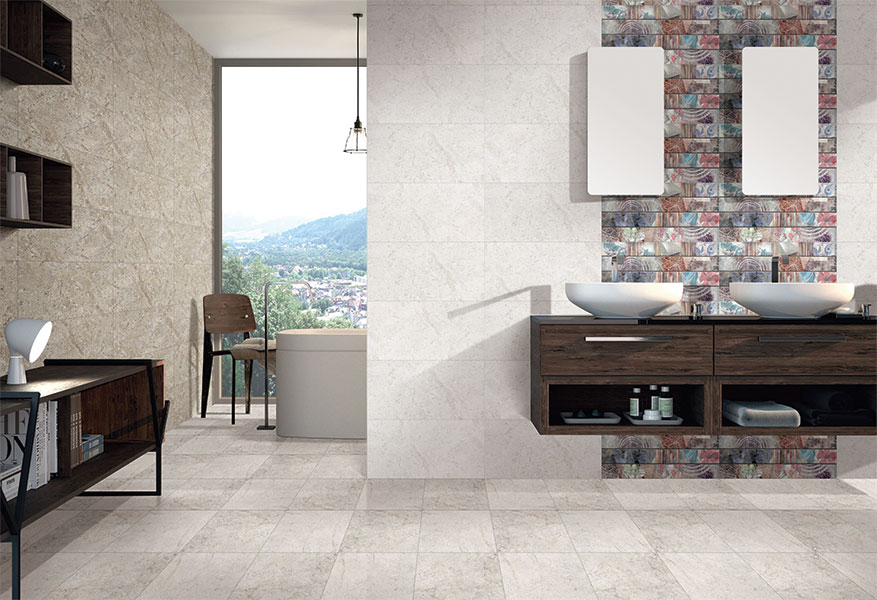 Set a Realistic Time Period and Budget
The time period for turning your bathroom design ideas into reality will depend on the extent of your project. Before putting pen on paper for your materials list, decide if you want to completely renovate your bathroom, with help from outside contractors and designers, or if you simply want to make minor changes by yourself. If you're planning to make notable changes to the layout of the bathroom, remember that you will have limited access to the space for a few weeks while new tile, fixtures, cabinetry, flooring, and lights are installed.
Whether you're choosing between porcelain and stone tiles, numerous options are available, enabling you to fully modify your project. Keep your options open, and there's nothing wrong in experimenting with new styles. You'll be relaxing in your master bathroom in a short period.