Wood Tile Flooring
Wood floor tile has become one of the trends in the flooring industry today. With the developments in manufacturing processes, Ceramic or Vitrified tiles that appears like natural wood is being used in projects big and small. No longer limited to conventional sizes, tile can now be manufactured in planks, rectangular.
What is Wood Tile Flooring?
So, what is wood tile flooring? As you may have thought, it is simply a porcelain tile that appears like wood. In fact, these products look so real to the naked eye it's almost impossible to know that what you're seeing is not real piece of wood. Thanks to developments in technology and manufacturing processes, this wood floor tile contains a level of detail which was not possible previously. Detail so innovative and accurate that these products can reflect the look and feel of a hand scraped wood floor.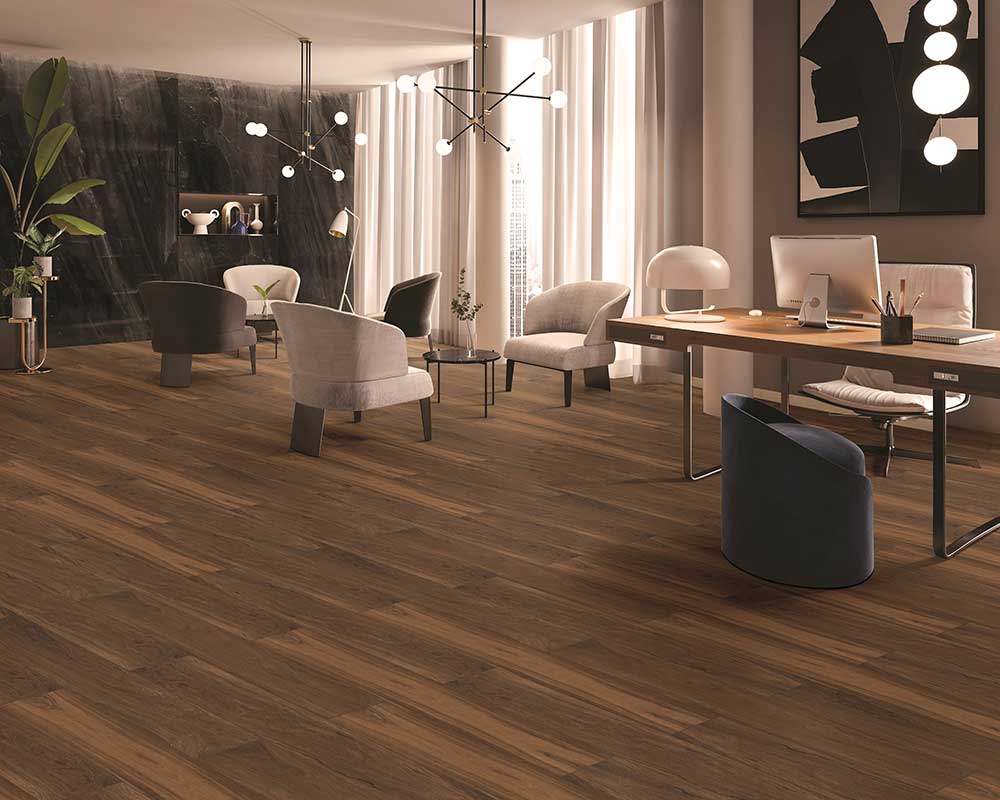 Performance and Longevity
Wood tile flooring products are designed with a focus on performance and longevity which makes them flawless for any room and they can be used in residential or commercial projects. Unlike wood, wood tile can be used in wet areas like kitchens and restrooms. There are other benefits as well. Tiles are easier to clean and maintain than real wood and thanks to revolutionary manufacturing techniques which are tough enough for long lasting enjoyment and can be used for different floor tiles design.
Get creative with different sizes of wood tiles and distinctive patterns. And don't limit yourself to the floor; adding this wood tile to walls will create a peaceful nature-inspired appearance.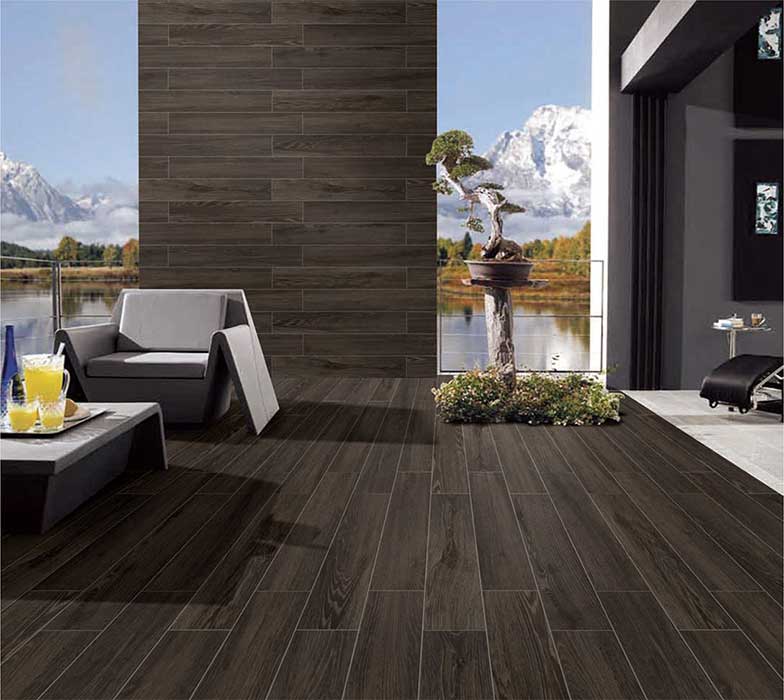 Whether you're looking for a plain or contemporary design, wood tile provides the benefits of easy maintenance with enough room for creative design.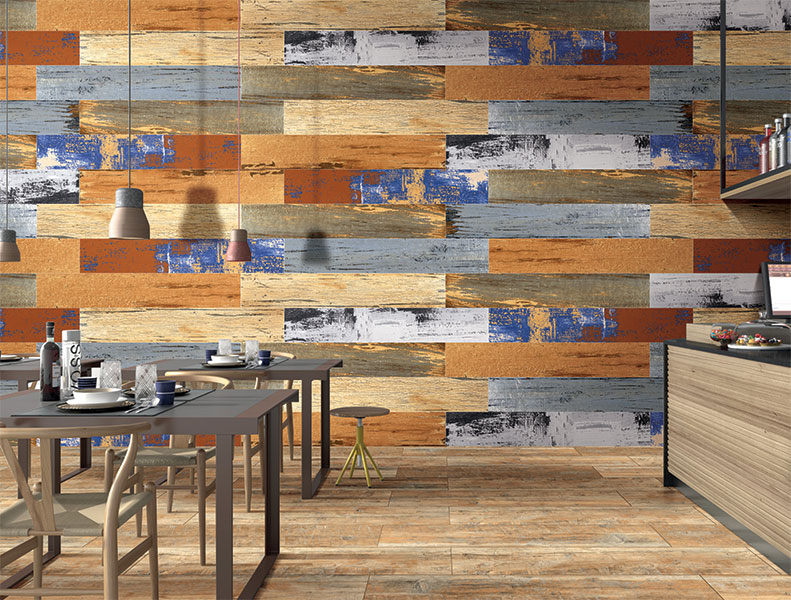 Explore an amazing range of wood tiles at Kajaria and select an option that brings the natural appeal of wood to your floor in all its glory.
-->