Large Slabs
Top Reasons Why Large Slabs Are a Good Buying Decision
The advantage of extra-large slabs of tiles is the elegant, large, and sleek finish of the floor. These slabs can also be used at places where space is limited, making a small area look spacious. Large slabs by Kajaria, the best tile manufacturer, give a clearer and cleaner look.
Using large slabs effectively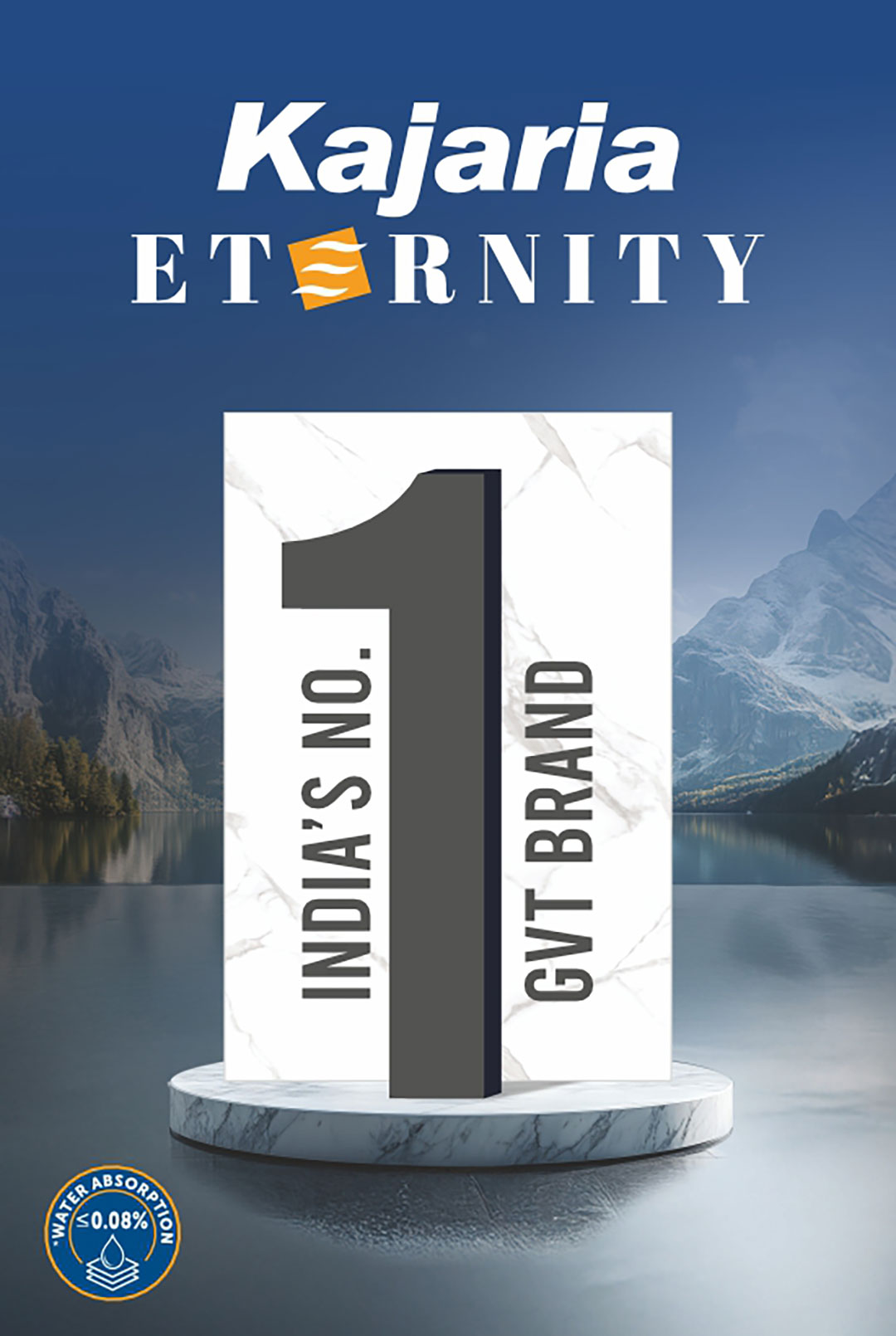 1. Large slabs are faster to install
When working with bigger-sized slabs, the work happens faster, helping reduce the tile laying time considerably. The number of slabs required is less, impacting the assembling time and, therefore, the tiling procedure. Due to the innovative tiling procedures and tools, tiling is simpler and easier with these big-sized slabs.
2. The slabs make your facade look stunning.
Since the larger slabs are more resilient and have amazing strength, these can be used on the facade, making them look impeccable while making the outside of your place strong and durable. Good quality slabs are corrosion and stain-resistant, making them even greater for use in the facade.
3. Easy to Maintain
The bigger the slabs, the more flexibly the tiles can be used - these can be used in the living room, the bath, and floors of the kitchen, work tables, and more. Ensure that the tiles are made from high-quality and durable materials so that these steadily and robustly support you for years. Moreover, since these tiles are large sized, there are a fewer grout lines to keep clean, thus making this product easy to maintain.
Check out Large slabs collection at your nearest Kajaria showroom and create an amazing blend to your space, making your place look stylish and strong, all a the same time.
-->