Four Tips To Ace Kitchen Tile Selection
A kitchen is that one room in the house where you can experiment with tile design. Before you start thinking about interior decoration ideas, kitchen wall tiles designs foundation needs to be laid. This space can have several different types of tiles in different applications and they all will enhance your kitchen.
When choosing a tile, you must consider where it is going to go in your design layout and its functionality. Glossy tiles that work well on a wall may not be suitable for your floors. This is where you must find a balance between its function and aesthetic.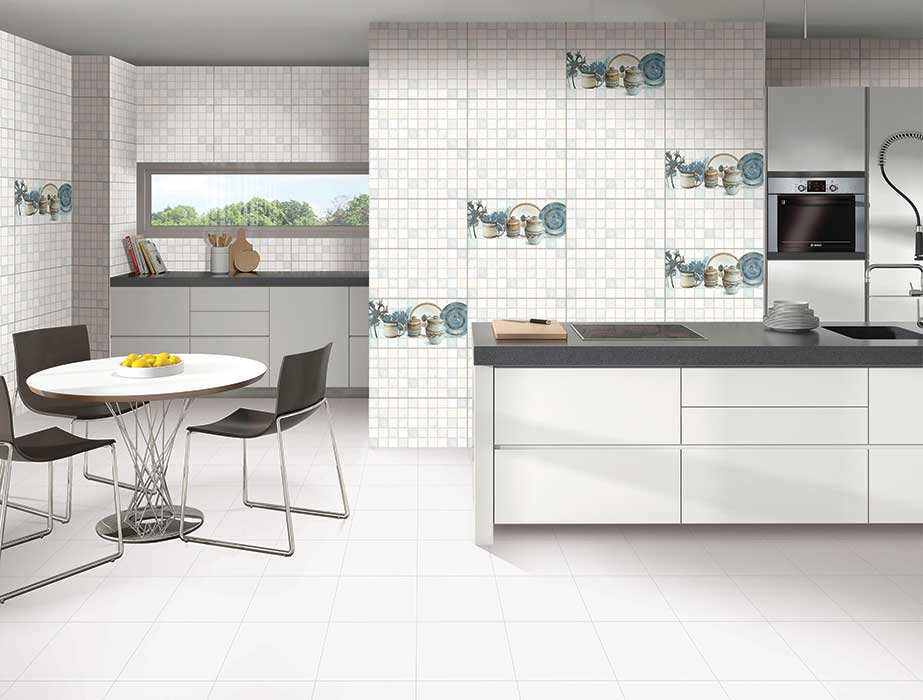 Here are four tips for you to ace in tile selection for your ceramic tile flooring ideas and wall ideas.
1. Determine where the tile will be installed –Tiles can be places as a backsplash behind the stove area, or on the wall to the underside of the upper cabinets. Tile is a popular flooring and countertop material in the kitchen.
2. Decode the difference between tiles –For kitchens, this includes – quarry, vinyl, bamboo, porcelain, glass and ceramic. Vinyl, bamboo and ceramic tiles are commonly used in flooring. While quarry, ceramic and porcelain are used for counters and floors. Glass tile is reserved for walls and backsplashes.
3. Determine your budget – Kitchen tile can be expensive such as custom designed ceramic tile or inexpensive such as vinyl tile. Tile and home improvement stores can help you estimate the amount of product that will be needed and provide the best material according to your need.
4. Consider your lifestyle –Ceramic tile is highly durable and will hold up to heat from hot pans and that is why it is used for countertops. However a tile surface can be uneven and can crack or get chipped so it is important to determine if your family's lifestyle will match the tile finish you choose.
-->