5 Reasons to Choose Black Marble Texture Tiles
Looking for home renovation ideas? Whether you are going for a complete overhaul or making just small upgrades, choosing appropriate tiles for the floors or wall can make a big difference to the feel and look of your home. While it is important to keep practical aspects in mind while choosing tiles, it is equally important to ensure aesthetic appeal and overall ambiance it creates. One of the options that are fast making waves in the interior décor sector is Black Marble Texture Tiles. Using these tiles, you can realise your inspiring ideas. Create a stylish space with these tiles and enjoy a brand-new look of your home.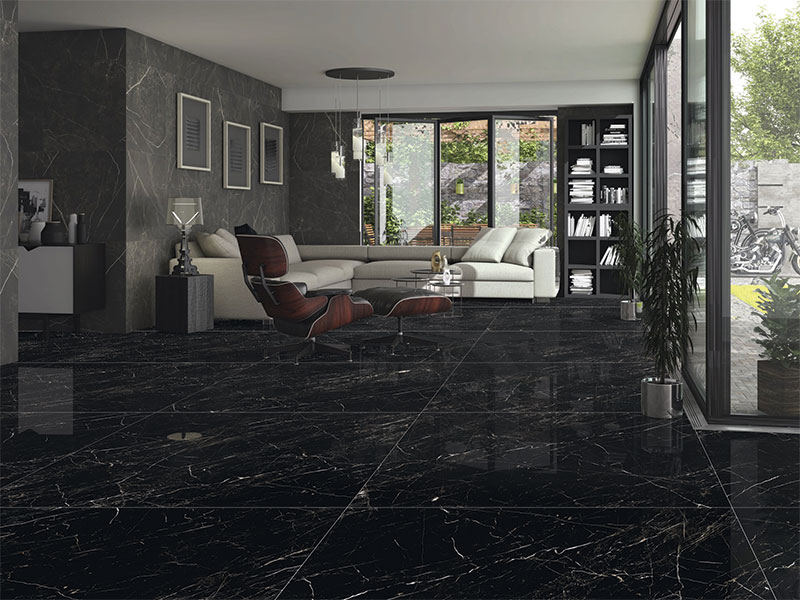 Reasons Why Black Marble Texture Tiles Are A Good Choice
If you are wondering how using black marble texture tiles can add splendour and grace to your humble abode and why it is a good choice for all practical purposes, here are a few reasons that will help you understand.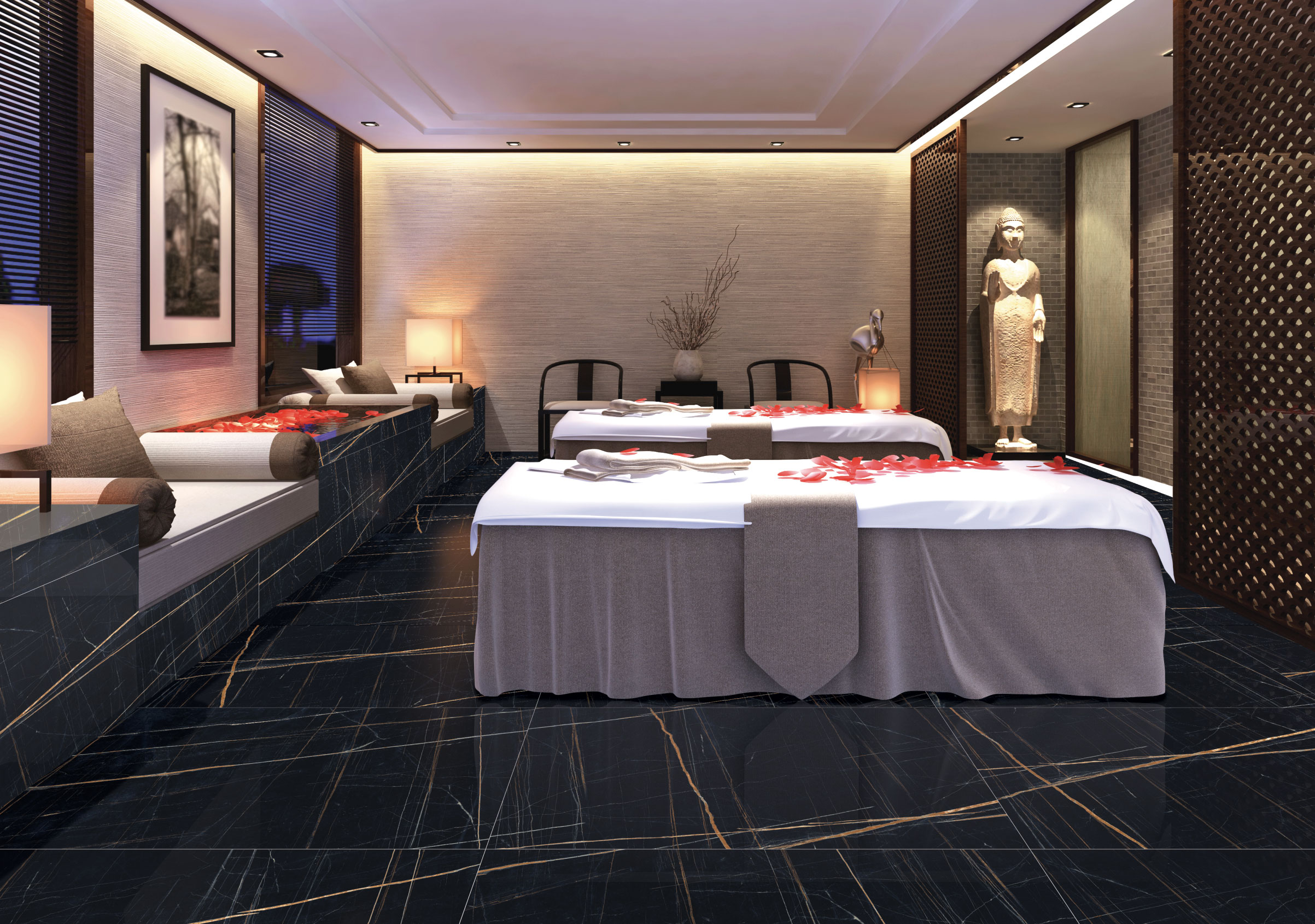 Natural Look
These tiles look natural and are crafted to bring elegance and class to the area where it is installed. Just like natural marble, these tiles have a sheen and polished surface that gives imparts a magnificent look. Now, there is no need to splurge on expensive high-quality marble when you can have the same look available in these tiles.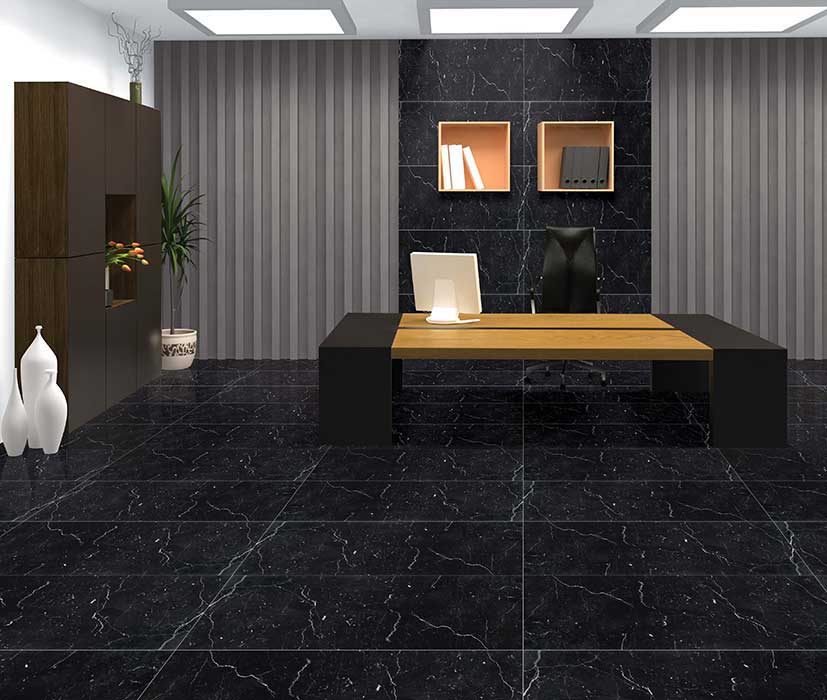 Durability
Texture Glazed Vitrified Tiles are known for their amazing durability. These tiles are made by passing them through extreme temperatures that ultimately result in durable and extremely rigid tiles. It is impenetrable to moisture and as a result completely stain resistant. Irrespective of the place where it is installed, it can withstand extreme weather conditions for a long time.
Anti-Skid
Black Marble texture tiles are also available in Rustic and Matt finish which makes them completely safe and aren't slippery at all. The kids, elderly, and disabled find these tiles easy and comfortable to walk without any fear of slipping over them. Thus, do not let the fear of slipping over them deny you from this beautiful and impressive looking flooring option.
Luxurious Feel
Just like natural granite marble, black marble texture tiles also offer the same warmth and radiance into the area where these are laid. Its amazing luxurious feel and ambiance give an elegant look to your home.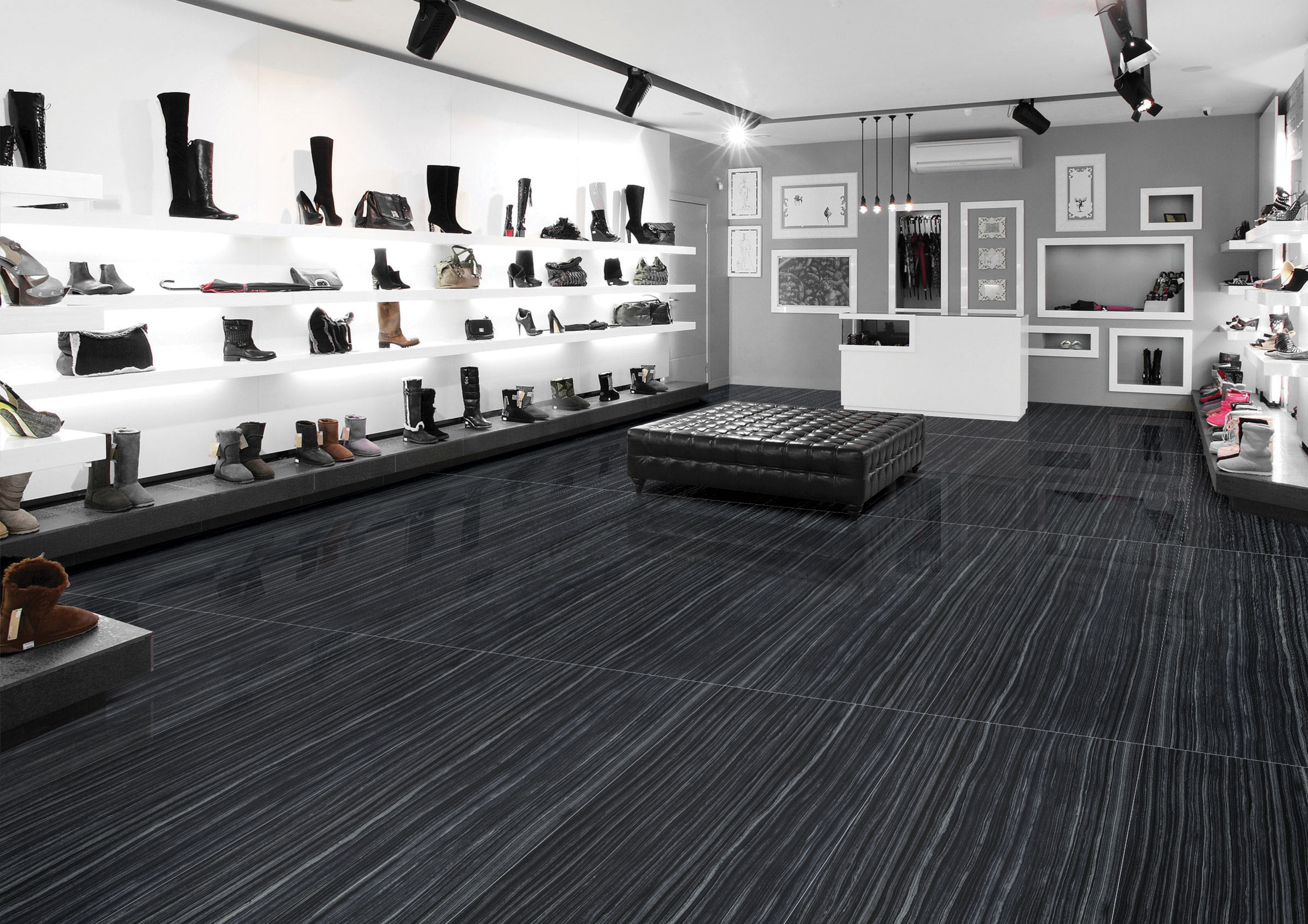 Easy to clean and maintain
When using black marble texture tiles, you need not worry about its maintenance. Just like any other texture tiles, these tiles can be wiped clean using a damp cloth. A mixture of water and vinegar can do wonders to the tile surface leaving it cleaner, shinier, and smoother. Dark black colour give you an added advantage of cleanliness as dust and dirt is not visible much against dark backdrop.
Not only its visual appeal but many other reasons make the use of these tiles on residential and commercial floors a great reason. There are endless patterns and designs available in these tiles giving you ample choices. Amp up the look of your home with these lovely tiles and use them for a long time to come.
-->