5 Important Things to Consider While Purchasing Flooring Tiles For Your Home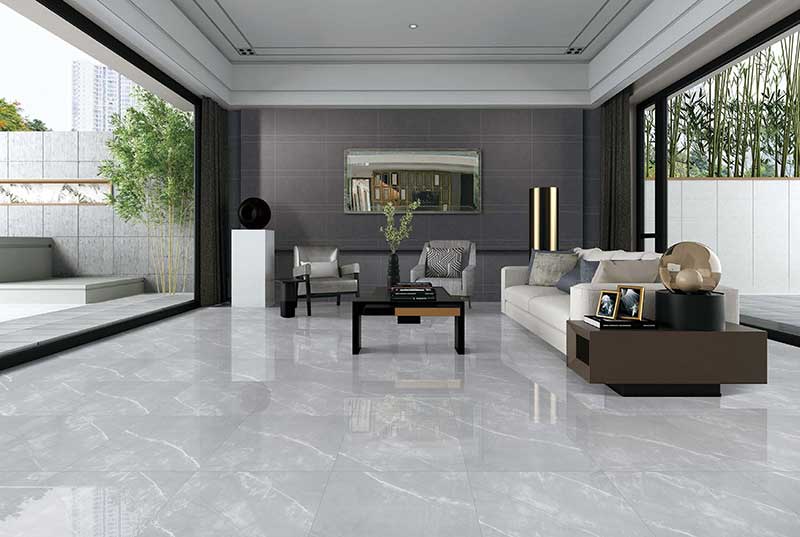 Having decided to revamp the look of your old, dreary-looking floor, take some time to research and look for modern, durable, trendy, and highly-quality floor tiles options. There are countless flooring tile options available but not all of them can suit your requirements. At some places, you may focus more on looks and aesthetics while at some, durability may be your major concern. Here, we bring you top 5 factors to keep in mind before purchasing flooring tiles for your home. Considering these factors, you can kick up the style and look of your home.
Size Matters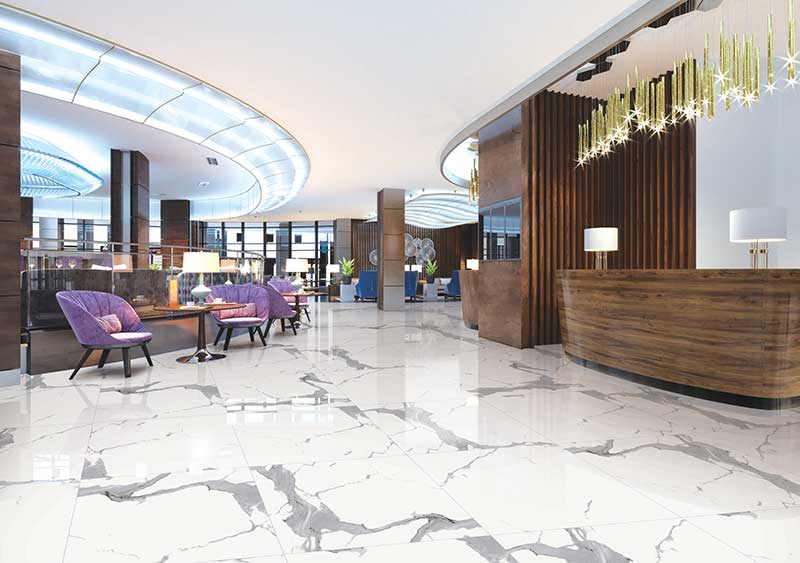 Size is one of the most important factors that demands your undivided attention. If you are looking for floor tiles for a spacious spaces, you must choose big-sized tiles like 100x200 cm, 120x120 cm, 120x180 cm, 80x120 cm etc. These sizes are also appropriate for medium room size as larger tiles make the area appear bigger than it is.
Finishes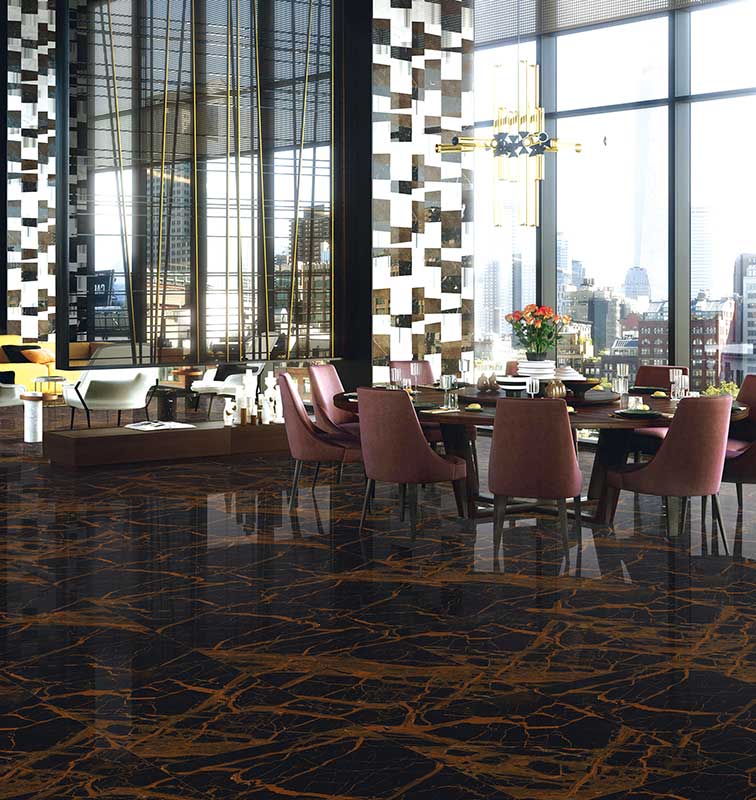 Before choosing perfect tiles from an incredible selection, look for diverse finishes that can you adorn your home in a distinctive style. Some of the best choices available are polished, matt, wooden, metallic, marbletech, carving and rustic finishes and depending on overall décor of your abode, you can choose a finish that goes perfectly well with your sense of style.
Material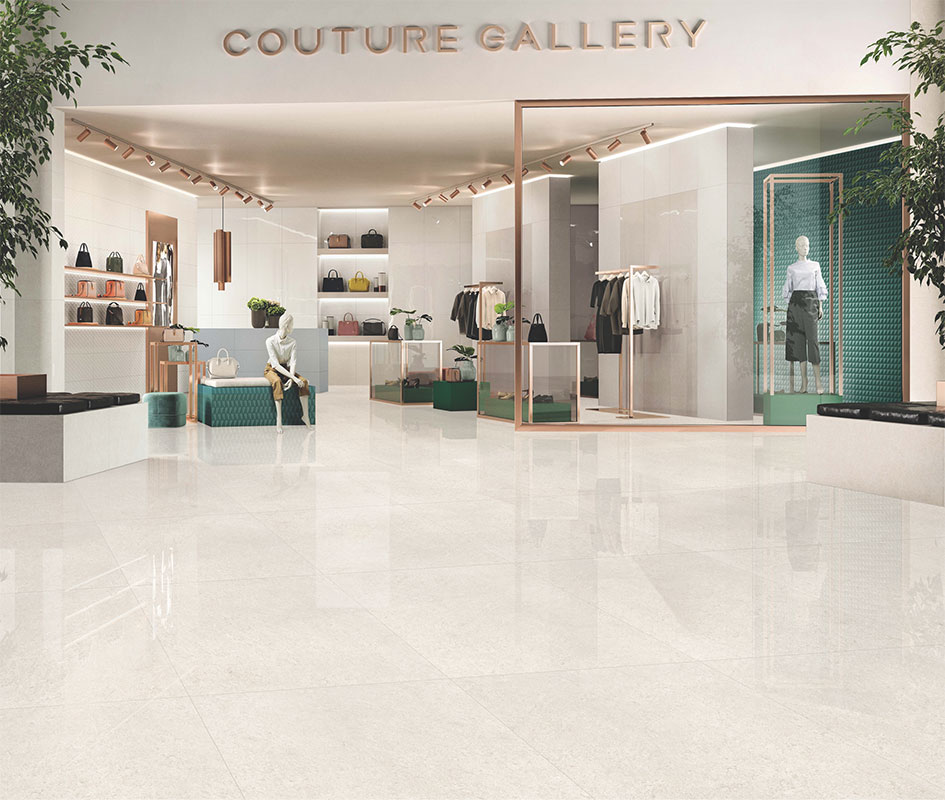 The most popular and commonly used floor tiles Material options are ceramic, vitrified, glass, cement, and mosaic. Most often, people decide to go with ceramic or vitrified tiles for their home as it is a highly durable material and is available in multiple designs, colours, and patterns. Thus, it offers an eclectic blend of durability and aesthetic appearance. These tiles are highly resistant to wear and tear and do not easily get stained, chipped or cracked. If the area where these tiles are going to be installed experiences heavy foot traffic, these tile options proves to be the right choice.
Anti-Slip Tiles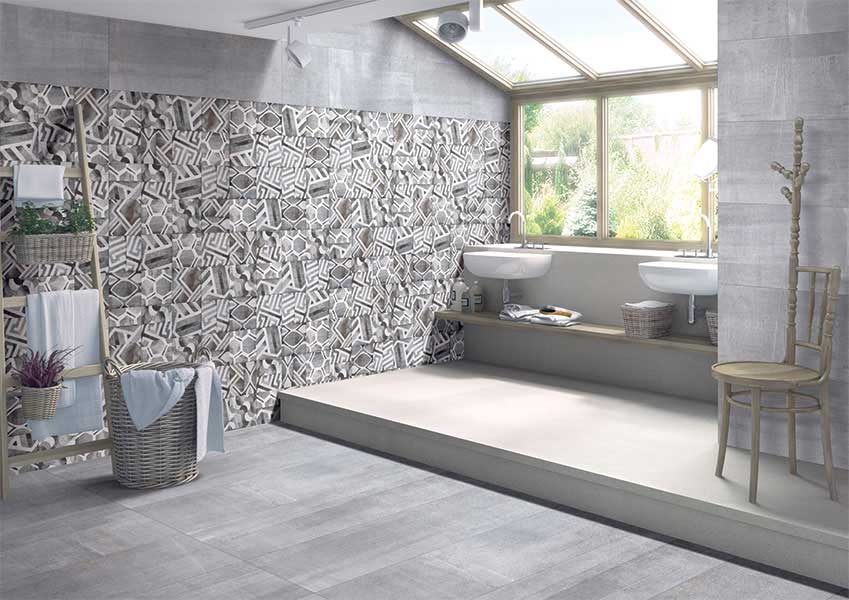 Another factor that needs to be considered is resistance to water. If you are looking for suitable flooring options in areas like the bathroom and kitchen, you will have to choose tiles that provides enough grip and comes with anti-slip features. Matt finish tiles is one of the best bathroom tile options.
Easy to Clean and Maintain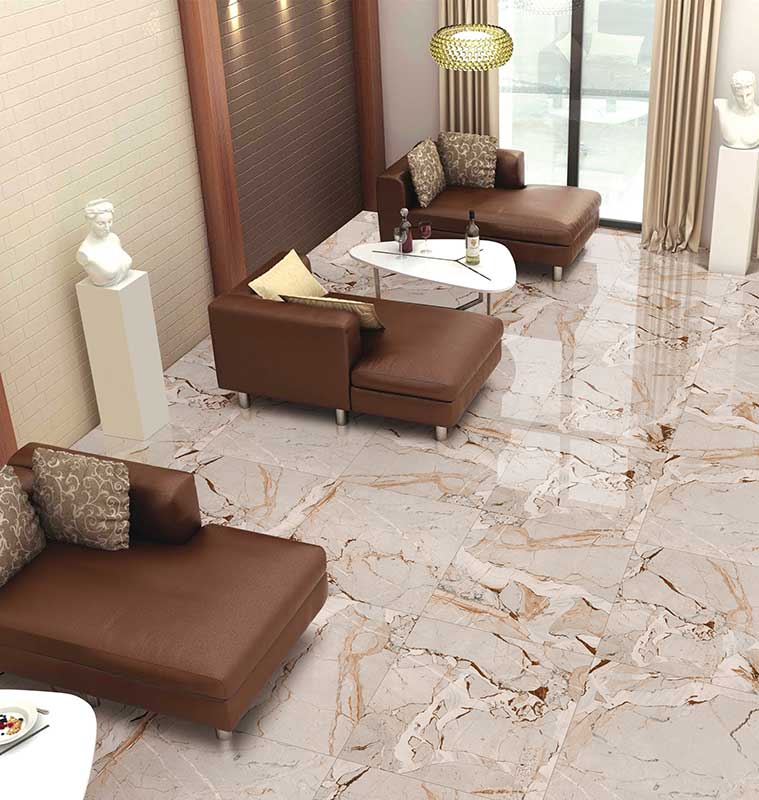 If your house experiences heavy foot traffic, it is important to look for options that are easy to maintain and clean so that it continues serving you for a long time to come, especially areas like kitchen, living room, etc. Look for tiles that can easily be swiped clean with minimum effort.
Looks and Appearance
At the end of the day, ensuring a stunning and appealing overall look and appearance of your home is important for you. Look for flooring options that give you a perfect blend of contemporary and premium quality that makes a memorable and dramatic interior scene. Choose from among glossy and semi-glossy finishes which will brighten up space by reflecting light falling on its surface.
Paying attention to these factors will help you streamline your choices; help you weigh the pros and cons of each option and make the right flooring tile choice for your home.
-->